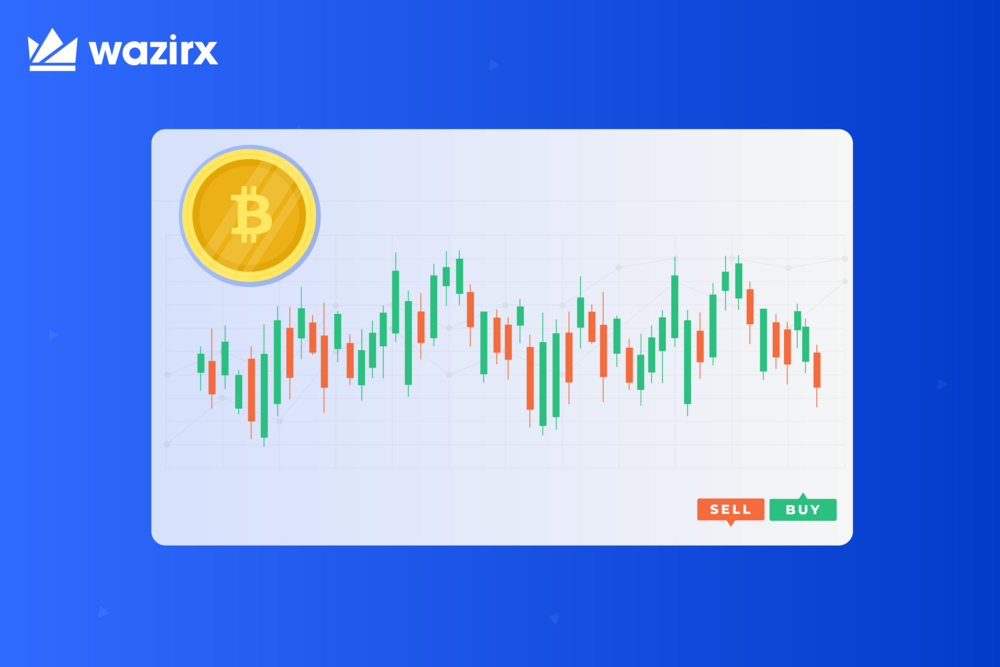 Note: This blog is written by an external blogger. The views and opinions expressed within this post belong solely to the author.
With the announcement of Jay Clayton's departure as former chairman of the Securities and Exchange Commission (SEC) in the United States, some in the cryptocurrency industry saw a glimmer of hope that his successor could be the key to achieving one of the industry's most elusive goals; the elusive bitcoin Exchange Traded Fund (ETF). But that hasn't been the case yet.
Industry titans from Gemini to Robinhood have applied to the SEC for a bitcoin ETF, but all have been denied. However, what is a bitcoin ETF, and why is the industry so adamant about obtaining one?
What is a Bitcoin ETF?
While many in the crypto sector frequently hear the word 'ETF' in reference to cryptocurrencies, it is not a cryptocurrency-specific idea. An exchange-traded fund (ETF) is a type of investment instrument that tracks the underlying value of a security. These funds enable assets to be listed on regular stock markets via ETF shares.
Simply put, ETFs serve as a conduit between an asset and a stock exchange, such as the NYSE. According to many, they also serve as a missing link in the process of mainstream bitcoin acceptance and adoption.
Why is it Needed?
Numerous factors contribute to the industry's dire need for a bitcoin ETF. To begin, there is the self-evident reality that a bitcoin ETF enables cryptocurrencies to be formally listed on mainstream exchanges. Several notable mainstream organizations, ranging from JP Morgan to Tesla and Paypal, have invested in cryptocurrencies in one form or another over the last few years.
Source: Economictimes
The majority of these expenditures have gone towards facilitating cryptocurrency transactions on their platforms or building their own cryptos. There are currently millions of dollars in the daily transaction volumes on most of the popular cryptocurrency exchanges. If this reach is expanded to mainstream asset markets, the ramifications would be enormous.
Source: Currency.com
Another advantage of a bitcoin ETF is the public affirmation that cryptocurrencies would receive as a consequence. Many parties, including people and institutions, are wary about cryptocurrencies because they believe it is outside the established financial standards, which they perceive to be the norm. It has even been referred to as a scam by prominent figures such as Warren Buffet.
If a cryptocurrency ETF is listed on a major exchange such as the New York Stock Exchange, it sends a clear message to the rest of the world that cryptocurrency is a legitimate investment, encouraging more people to invest.
Furthermore, a bitcoin ETF has the potential to provide enormous benefits to cryptocurrency users. For individuals who currently own cryptocurrencies such as bitcoin, the value of their holdings will almost certainly be affected positively. After all, the market reacted similarly when the news broke that PayPal would begin accepting cryptocurrency transactions. Furthermore, it implies that investors may easily invest in bitcoin and other cryptocurrencies.
Currently, traditional stocks may be purchased through brokerage firms and exchanged on established stock exchanges. Those who want to invest in bitcoin must do so through crypto exchanges and keep their crypto assets separate from their traditional holdings. With a bitcoin ETF, investors can buy and hold both in one portfolio. It also contributes to bridging the gap that currently exists between cryptocurrencies and other assets.
The prevailing narrative around both is that traditional investments are legitimate, but crypto assets are less legitimate and mainstream. Both will be considered as having equal degrees of validity if they are listed side by side on the same exchanges.
Following this, we can expect to see mainstream financial news platforms report on the prices of cryptocurrencies, lending it further legitimacy. The bitcoin ETF has been elusive for the last few years, but nevertheless, industry players continue to pursue it in hopes of attaining the massive benefits it promises.
So far, we have seen Canada approve three Bitcoin ETFs, but the size of the U.S. market is significantly larger, and nations often tend to follow in its footsteps. Thus, the entire Cryptocurrency community has its eyes fixated on the SEC. Let's hope for the best!
Disclaimer: Cryptocurrency is not a legal tender and is currently unregulated. Kindly ensure that you undertake sufficient risk assessment when trading cryptocurrencies as they are often subject to high price volatility. The information provided in this section doesn't represent any investment advice or WazirX's official position. WazirX reserves the right in its sole discretion to amend or change this blog post at any time and for any reasons without prior notice.