Resources to learn about Bitcoin and Crypto
Are you looking for crypto learning resources?
WazirX crypto guide will help you to understand all about Bitcoin and crypto in one place.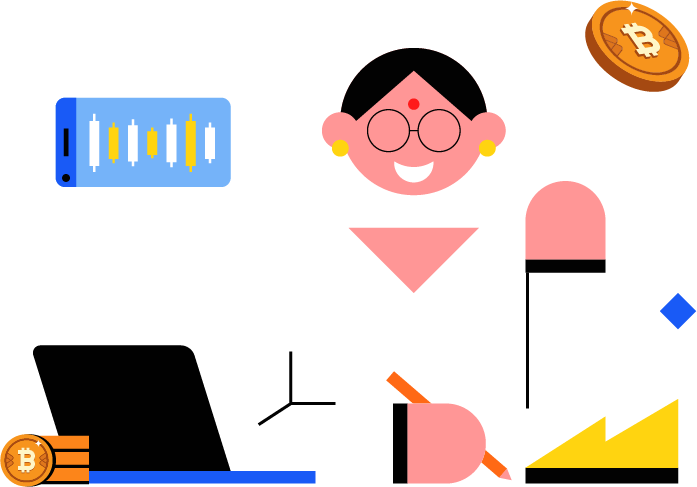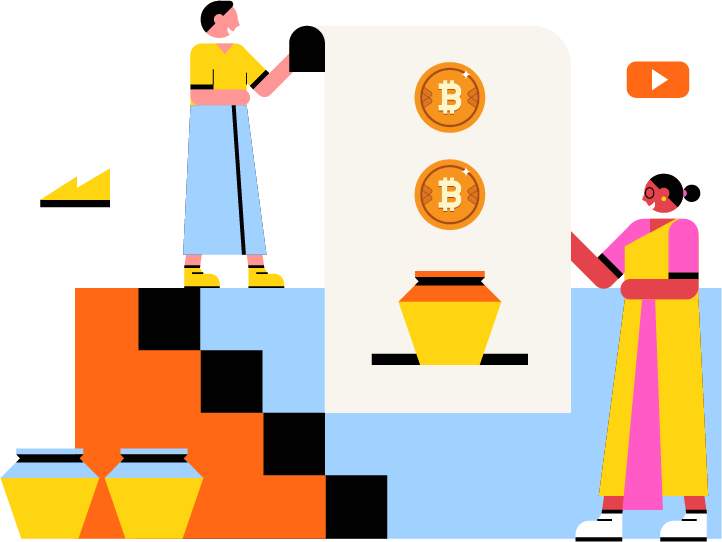 About WazirX Crypto Guide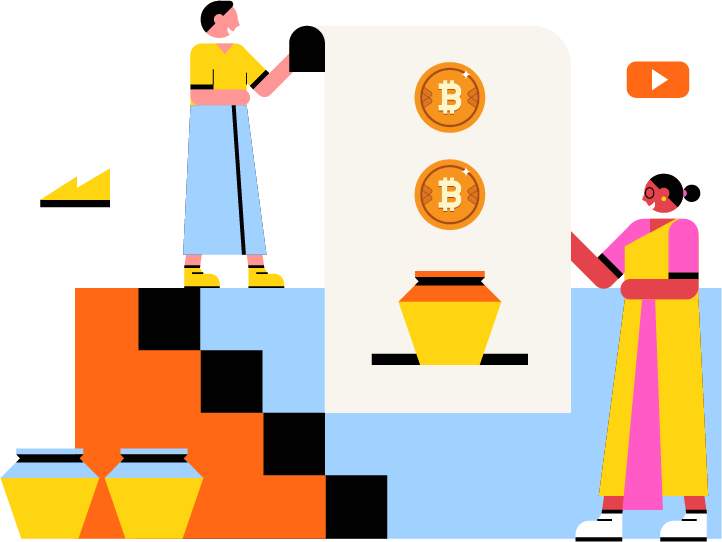 Our mission is to make crypto accessible to everyone. We've simplified and compiled these articles and videos to help you understand Bitcoin and other crypto for free. Whether you want to learn about crypto before deciding which one to invest in, or you just want to brush up on your crypto slang, the WazirX guide is here for you.
In-depth resources for learning about Bitcoin and Crypto
We have you covered whether you're a novice trying to understand mining or a seasoned trader looking to develop a crypto trading strategy. Start your crypto learning journey today with WazirX!
Select the category below to proceed.
Experiences and Testimonials
The course ensures that people from all backgrounds understand the nuances of crypto, which is a fairly new ball game. I come from a non-technical background, and even then, the course explanations and teachings were coherent to me. I would suggest my peer learners read the given material after watching the video to get a proper understanding of any points missed by them while watching the video.
The availability of the course in Hindi as well as in English ensured that if I did not understand any concept in one of the languages, I could refer to the other one. An outstanding level of detail is put into designing the material and videos; while ensuring that the explanation of concepts is not compromised.
This course sums up mainly all the basic terms and concepts surrounding crypto and bitcoin. Moreover, the explainer videos are available in English and Hindi, which made it really helpful to understand crypto-related topics in-depth. You should definitely join this course if you are new to this world!
This is an excellent course; the instructor is great, and she makes it very accessible. I highly recommend this course as she is able to explain complex concepts and make them easy to follow. If you are new in the crypto sphere, start with this course!
The course provides insights about crypto to people coming from various backgrounds. It levels the playground for all and ensures that knowledge regarding crypto and investment is available to all—a great and unexpected initiative by a crypto exchange.
This is an amazingly speculative course. Provides knowledge of crypto slangs and the instructor ensures that easy language is used such that all learners understand what is being explained.