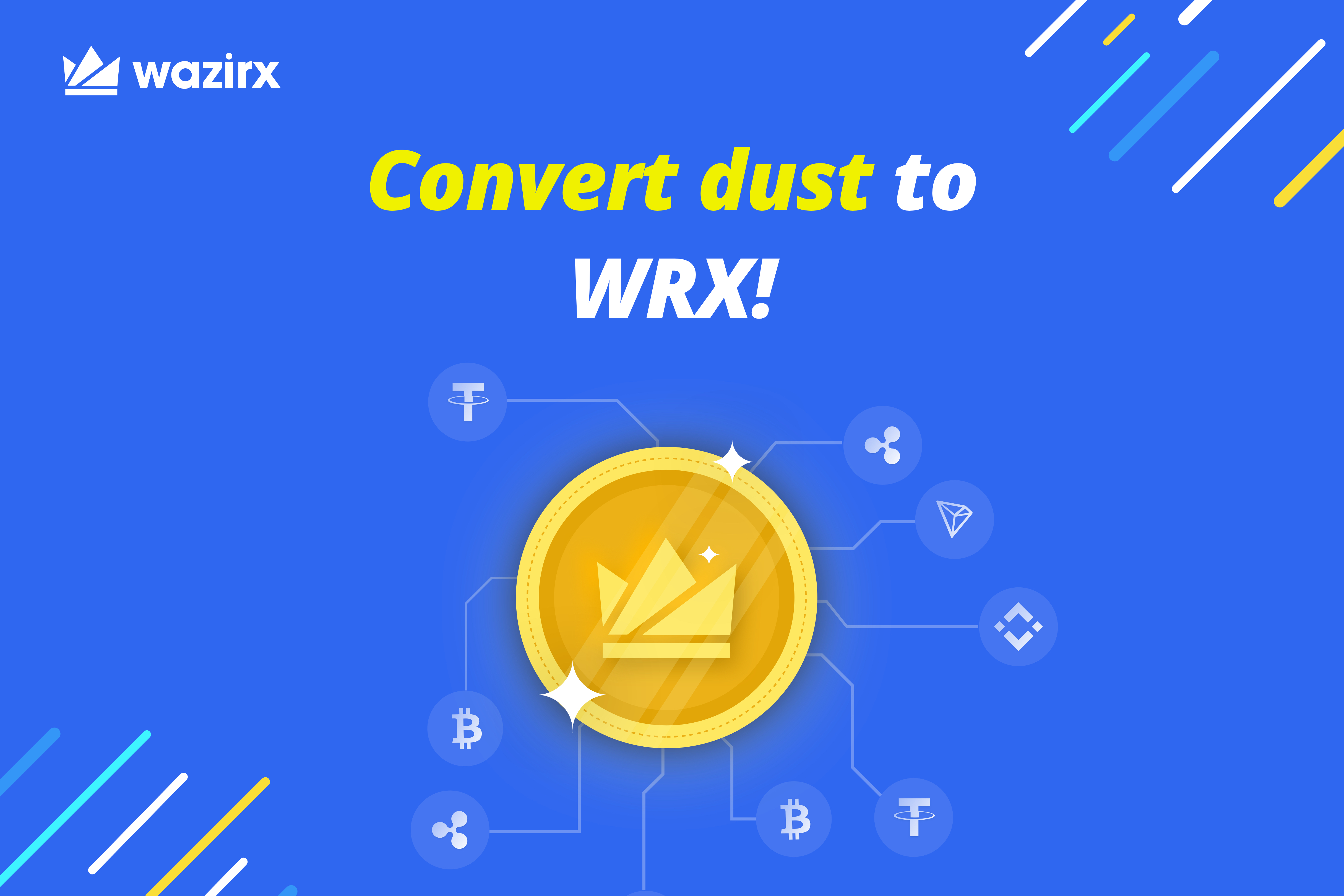 Namaste Tribe! I'm happy to share that you can now convert dust to WRX on WazirX! This has been one of the most requested features and use cases of WRX, and I'm glad that it's now live for you! ?
But first, what is dust?
Crypto balances with very small values are called dust. Usually, dust balances are tiny, leftover amounts and lower than the minimum withdrawal or trading amount, and in fact, even lower than the trading fee amount!
How to convert dust to WRX?
There are over 100 tokens listed on WazirX. If you trade multiple crypto assets, you might have dust balances of various assets in your wallet which you can neither withdraw nor trade. Dust conversion feature solves this problem of having various unusable, tiny balances by converting it into a single useful token.
Dust conversion feature allows you to convert leftover balances on WazirX to our utility token, WRX! And then with WRX, you can trade, pay trading fee, participate in airdrops and many more rewards which are exclusive for WRX holders! Dust conversion is available for WazirX Web, Android, and iOS!
Here's a step by step instruction on how to convert dust to WRX:
Log into WazirX and go to 'Funds' or Open WazirX Android or iOS app and go to 'Settings'Select 'Convert to WRX' (make sure you're not hiding small balances)
Select the tokens you want to convert to WRX
Select 'Convert' and it's done! ?
Note: You can convert balances with a total (combined) valuation below 10 USDT to WRX once every 24 hours.
Happy trading ?
Disclaimer: Cryptocurrency is not a legal tender and is currently unregulated. Kindly ensure that you undertake sufficient risk assessment when trading cryptocurrencies as they are often subject to high price volatility. The information provided in this section doesn't represent any investment advice or WazirX's official position. WazirX reserves the right in its sole discretion to amend or change this blog post at any time and for any reasons without prior notice.