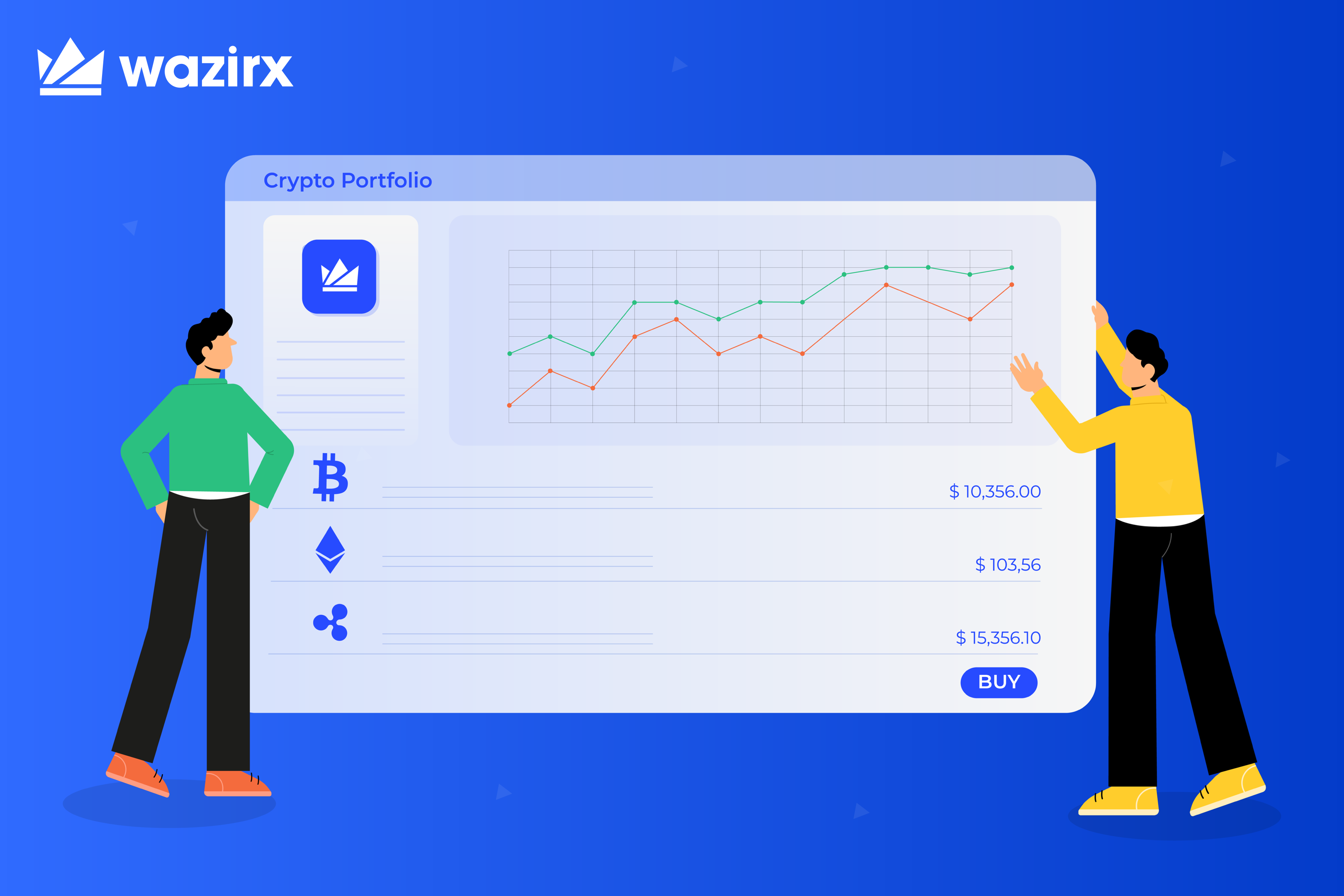 Ten years ago, Bitcoin was nothing but an exciting technology that can be used in the future. It was not considered as an asset class or something that can one day change the world. But right now, almost everyone you meet regrets that they didn't invest in or mined Bitcoins in their early days.
As the years passed, thousands of new cryptocurrencies were created, some of them came out to be scams, some failures, and the others which contributed something to this growing space soared to greater heights in no time.
Investing in an unregulated and volatile market like cryptocurrencies holds substantial risks, and therefore it is crucial to trade with caution since high profits are always associated with increased risks. Therefore, below are some tips that can help a beginner to manage and build a profitable portfolio.
#1 Diversify your portfolio
Portfolio diversification is one of the most prominent risk management techniques there is. Never go all in; in an unfortunate event of a market crash or a crash of a particular genre of coins or rug pull of a specific token, your portfolio might survive rather than betting all your life savings into one crypto asset.
Moreover, short-term crypto asset market movements(> 3 months) are generally based on certain waves, which is usually the hot topic of that bull run, for example, NFT and DeFi. So diversifying means tapping into both safer, riskier, and such wavicle coins.
Classification of cryptocurrencies: an investor's point of view
Every investor must make sure that they have at least one of the below categories in their portfolio and adjust their portfolio's risk to reward ratio accordingly.
Asset class cryptocurrencies
These are general cryptocurrencies that are usually forks of BTC, whose only function is to act as a transaction. These are generally top cryptocurrencies that are relatively low risk and medium rewards during a crypto bull run. For example:
Infrastructure class cryptocurrencies
These coins are usually natives to blockchain ecosystems. Therefore, the demand and volumes of these coins increase according to upcoming events, institution collaboration, or adoption. For example:
Service class cryptocurrencies
These cryptocurrencies are generally native to companies that are aiming to solve a particular problem in the crypto space or give out special services. The long-term price actions of such coins are dependent on the quality of technology, adoption(retail or institution), and generated revenue. These coins are usually the most profitable, but they come under riskiest too.
An investor needs to accumulate all these three types of crypto asset classes for a profitable but safe portfolio.
#2 Do not just scalp
Scalping might give an investor quick profits, and it is an important element of earning with cryptocurrencies, and it also helps an investor to keep up with the crypto market. Never commit more than 10% of your portfolio, especially if you scalp using margin or leverage.
#3 Farm and stake
If an investor is going to buy and hold their assets for a long period of time, instead of keeping them in the exchange, a trader can stake or farm those tokens to earn an interest in a fixed period of time.
#4 Portfolio rebalancing
This is one of the best strategies to make sure that your money is where you are most comfortable. In portfolio rebalancing, an investor reorganizes their allocated portfolio from time to time. In a maturing market like crypto, strategically positioning yourself is very important if you want to make good profits. Portfolio rebalancing is the first step to a profitable career in cryptocurrencies.
#5 DYOR (Do Your Own Research)
In 2021, it is important to do your own research since there are many malicious elements out there in the market that might guide new investors in the wrong direction. The vast majority of coins don't get adequate exposure, and there are many in their accumulation stage. Learning technical and fundamental analysis will enable you to get good entry and exit points in your trade.
Some Frequently Asked Questions
What is the difference between developing a crypto portfolio and a stock portfolio?
As mentioned above, cryptocurrencies are relatively more volatile. A 10% pullback is a dip in crypto, but it is a crash in the stock market. While building a crypto portfolio, one needs to factor in several elements like volatility, the price difference in various pairs and markets, global markets, global news, potential growth, etc. A perfect crypto portfolio needs to be strategized accordingly.
What are some of the common mistakes made by beginners while building a crypto portfolio?
Going all in
Beginner investors usually invest all their capital in a particular crypto asset that could dearly cost an investor if things go south. But, even if it doesn't, there is always an opportunity cost. There are always multiple opportunities to invest in different coins during a bull market which will have different return potentials and risks.
Overtrading
Even if you are a spot investor, trading can be beneficial; it can be used for anything from hedging against the market or earning with the market trends. But overtrading is something a trader on a profit spree or back-to-back losses might do, which can be reckless. As a crypto trader, recklessness might lead to dire consequences and hence should be avoided.
Not keeping some spare USDTs.
With crypto, there is always going to be a chance of another buying opportunity, probably lower than your entry points. Keeping some spare USDTs might help change the crash into an opportunity for profits.
What are some common strategies that can benefit your portfolio?
Any kind of investment is all about approach, and therefore it is important to pre-plan and select the strategies fit for you.
Rupee Cost Averaging/Dollar Cost Averaging
Diversifying
Keeping some USDTs aside for going with the market trends
If you want to make a crypto portfolio in 2021, you also need a good exchange; check out WazirX, which lets users buy crypto assets with INR at shockingly low transaction fees.
Disclaimer: Cryptocurrency is not a legal tender and is currently unregulated. Kindly ensure that you undertake sufficient risk assessment when trading cryptocurrencies as they are often subject to high price volatility. The information provided in this section doesn't represent any investment advice or WazirX's official position. WazirX reserves the right in its sole discretion to amend or change this blog post at any time and for any reasons without prior notice.
A cryptocurrency is a digital currency secured by encryption, due to which chances of activities such as counterfeiting and double-spending taking place get close to impossible. Cryptocurrencies get created on blockchain technology ( a distributed ledger enforced by a distributed network of computers). Cryptocurrencies are unique in that they do not get issued by any central authority. The term "cryptocurrency" comes from the encryption techniques used to keep digital currencies and the network safe.