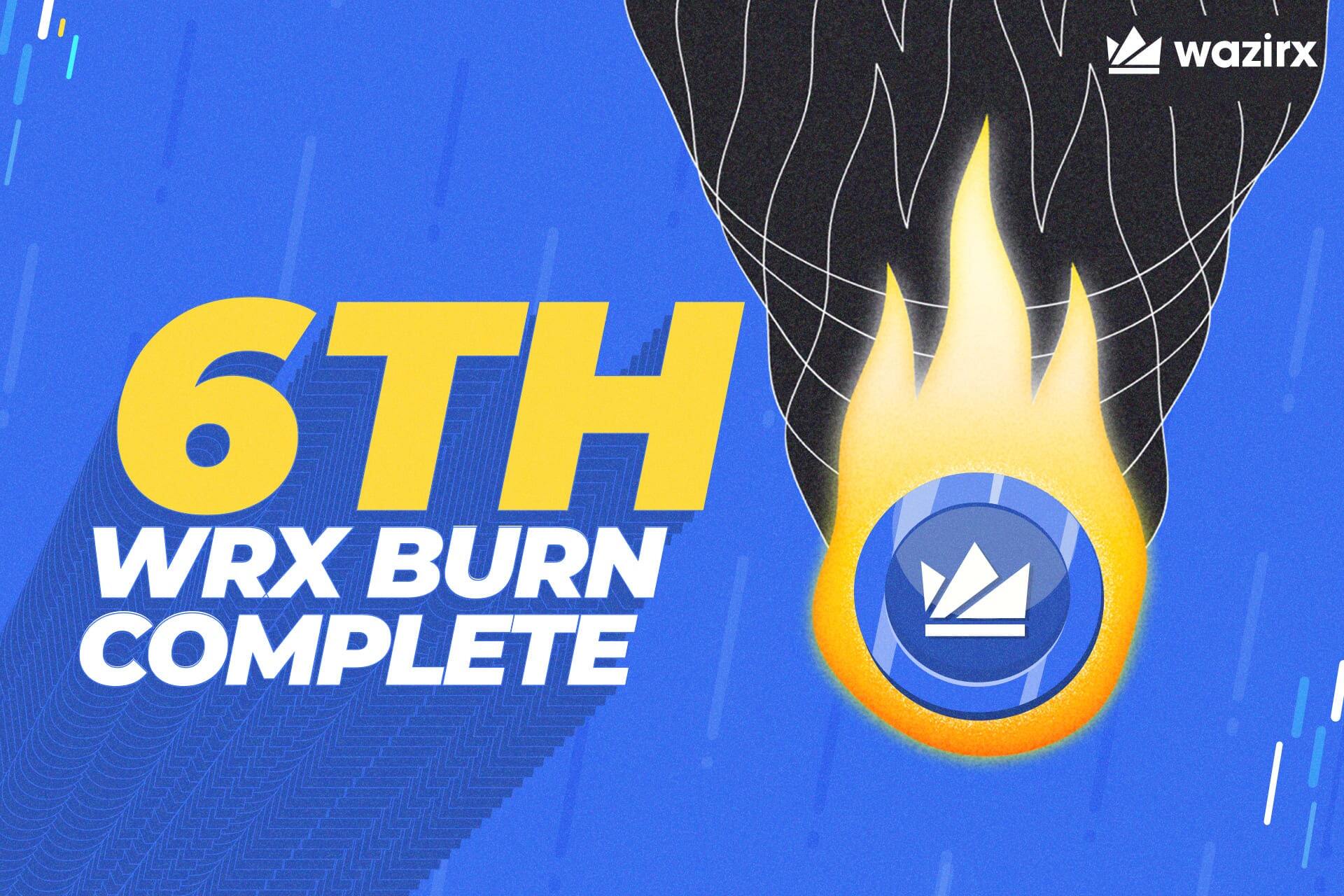 Namaste Tribe! I'm happy to announce that WazirX has successfully completed WRX burn for the quarter of July – September 2021 today, November 9, 2021.
We burned WRX in 1 part, and the TXID is here. This burn event has permanently removed over $10 Million USD worth WRX from circulation. I'd also like to mention that the value of WRX burned this quarter is 23% more than what it was in the fifth quarter!
The amount of WRX burned is tied to WazirX exchange volume and its growth. In the past quarter, WazirX crossed over $9.9 Billion in trading volume! We also introduced a variety of new features and improvements to make WazirX more amazing for you, like:
Introduced dedicated telephonic support
Partnered with TRM Labs
Co-presented India vs. SriLanka cricket series on SonyLiv
Prizes and giveaways worth over $164,000 USD
Over 45 new trading pairs
Took WazirX OTC live
WRX listing on ZebPay
100 days of WazirX NFT Marketplace
Some highlights of what media has been saying about us:
https://www.cnbctv18.com/cryptocurrency/wazirxfoundernischalshettysindiawantscrypto-campaigncompletes-1000-daysamid-hopes-of-conducive-regulatory-oversight-10152471.htm
https://www.coindesk.com/binance-owned-indian-exchange-taps-trm-labs-for-anti-fraud-management
https://www.business-standard.com/article/companies/crypto-exchange-wazirx-sees-huge-rise-in-users-from-tier-2-3-women-121081200889_1.html
https://economictimes.indiatimes.com/markets/cryptocurrency/spurt-in-women-chasing-crypto-gold-exchanges/articleshow/86212437.cms
The burn event is a good thing because as WazirX grows, so will the amount of WRX burned every quarter. This will lead to a reduction in the token supply, and an increase in the value of the token. Want to know more about token burn and its importance? Read this
We're continuously working towards building more exciting features and spreading crypto awareness among the masses. As we continue burning WRX periodically and its value keeps increasing, the early holders of WRX will benefit the most from it!
Thanks for supporting us!
Disclaimer: Cryptocurrency is not a legal tender and is currently unregulated. Kindly ensure that you undertake sufficient risk assessment when trading cryptocurrencies as they are often subject to high price volatility. The information provided in this section doesn't represent any investment advice or WazirX's official position. WazirX reserves the right in its sole discretion to amend or change this blog post at any time and for any reasons without prior notice.