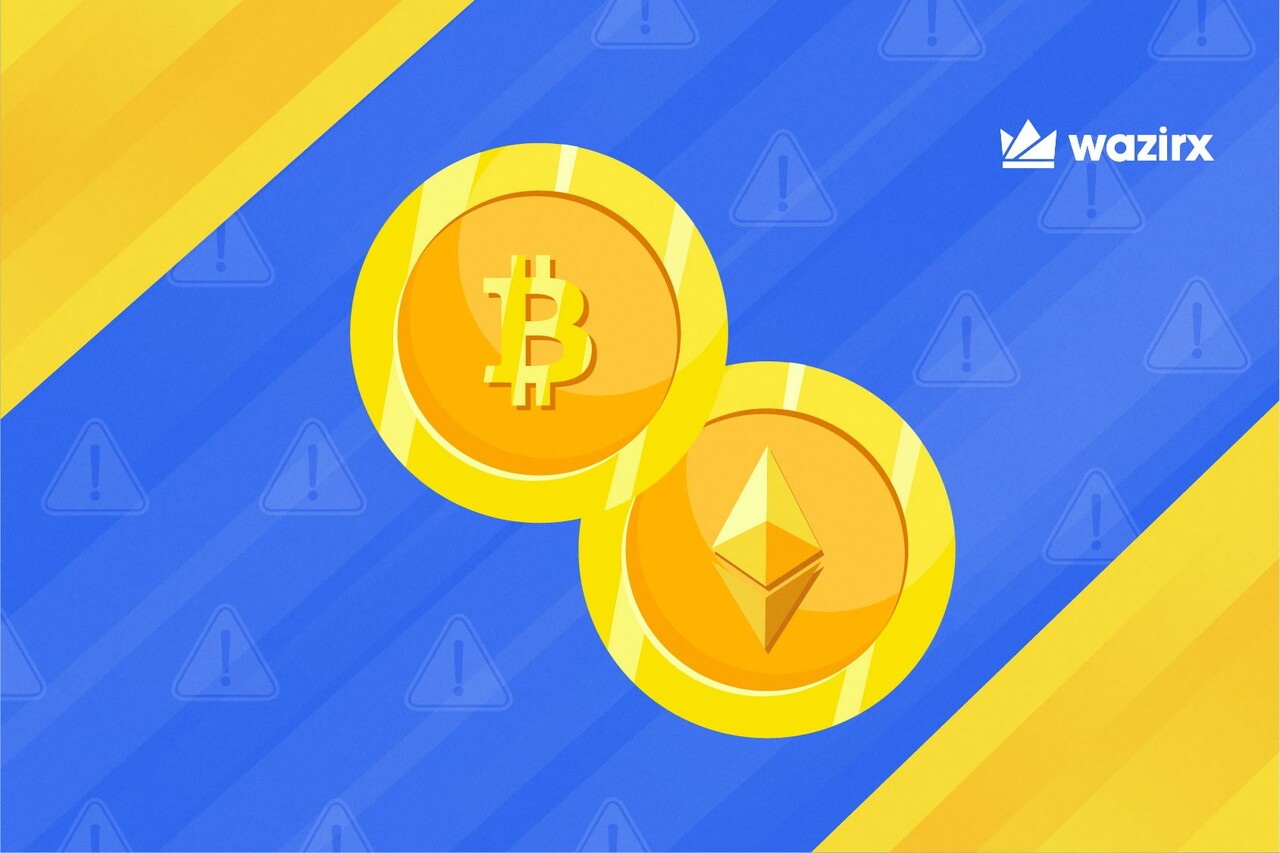 Cryptocurrency as a concept has caught the world by storm. It has shown immense potential for growth in the past few years, and now everybody wants to invest in it.
However, there is still a catch.
The crypto market is highly volatile. It is subject to change every day, which leaves big room for mistakes to be made. This is irrespective of whether you are a new or an old player in the market and what your strategy is.
However, that being said, a lot of these mistakes are avoidable. Crypto is one of those markets where you learn something every day. The mistakes mentioned below can help you gain a better perspective of the cryptocurrency market so that you don't repeat them.
Mentioned below is a list of the top ten crypto mistakes that you should avoid if you wish to be a successful player in the crypto market.
#1 Buying Anything And Everything
One of the beginners most common crypto mistakes is that they do not do due research before investing in a currency. As mentioned earlier, crypto is a highly volatile market. Not all cryptocurrencies are made equal on the crypto market. Some are total losses, while others prove to be the best deals.
Using all your capital to buy just one type of coin or mining can be harmful as it eradicates the possibility of risk mitigation by diversification.
#2 Not Having Long Term Goals
In crypto, like any other investment, setting goals is extremely important that go in hand with your financial objectives. These goals help you not get swayed by market sentiment and strive for the deals that are best suited for you. With few long term goals, you get selective with your investments. This saves investors from getting involved in FOMO trading and FUD. FOMO stands for Fear Of Missing Out.
A FOMO move involves the investor trying to bag a crypto every time it shoots up because they feel they will miss out on opportunities.
Then there's FUD or Fear Uncertainty Doubt. This is when investors try to get rid of their coins when there is negative news about them. Both of these are examples of impulse trading and should be avoided.
#3 Not Holding Private Keys
This is one of the most prevalent crypto mistakes. A private key, also known as the secret key, is used in cryptography to encrypt and decrypt data with an algorithm.
If one is unfamiliar with these private keys or what type of wallets they are using, it can prove to be a great threat to their investment. Thousands of dollars in some situations have been lost because people entrusted their investment with exchanges that were compromised or with wallets that crashed, making them incur great losses.
#4 Over Diversification
While diversifying is a great risk mitigation technique, buying too many different cryptos is also a fairly common crypto mistake. Making too many different investments at once means that they get harder to keep track of. Over diversification also ties up your cash in cryptos that are not easily exchanged or show limited growth, slowing down your overall growth in the market.
#5 Equating Low Rates As A "Steal Deal"
There is no chance of admitting that we all are subscribers of the 'sale' mentality. That is what makes this crypto mistake so common. Our conventional wisdom tells us that we must buy something at a low price if we are getting something at a low price. However, in the crypto market, prices are mostly down for a reason. Hence you must do thorough research into why a coin is priced low before investing in it.
#6 Subscribing To Just One Opinion
A lot of beginners in the market try to follow popular names of the market and their advice for their investments. While using expert opinion to your aid is completely fine, it can be harmful if you just focus on one opinion. Listening to a wide range of viewpoints and articulating them to your understanding is a much better way to get a nuanced understanding of the crypto market.
#7 Not Being A Vigilant Tracker
To make informed decisions, you must track your investments diligently. Periodical check-ins are crucial in the sense that they help you spot potential threats or opportunities early on. This, in turn, enables you to build a stronger profile in the market.
#8 Getting Intimidated By Market Volatility
Crypto is a highly volatile market, and there are changes every few seconds. This can intimidate any new player. While seasoned investors are used to this nature of a crypto market, and upon their knowledge and experience, can bag profits even during price dumps. Beginners tend to panic. Panic is one of the greatest enemies of the market. It can make you indulge in panic selling – when investors sell their holdings because the market hit rock bottom.
But here is the thing about investment markets. If they go down, they could also back up in no time. It could affect your investment judgment and should be avoided to the greatest extent possible.
#9 Not considering The Stop Loss Method
While controlling your emotions can be a hardball to play for a lot of investors and might take some time to master, a skill that every trader or investor should possess is the ability to accept the loss and move on.
By setting up a stop-loss arrangement, you will be able to determine how much you are willing to lose before letting go of an investment. This helps to mitigate your risk even if the trade goes south and is a proven setting to stop your account from being cashed out.
#10 Putting In More Money Than You Can Afford To Part Ways With
Investments, whether in stocks or crypto, have often been compared with gambling. This is because apart from its risky nature, there is some kind of addictiveness to it – an aspect that needs to be kept in check at all times. One never wants to be in a stance where a freak event, no matter how unlikely, wipes out your entire net worth. Thus, it is advised to put in only the extra cash at hand in your initial investments.
Conclusion
We have listed some common mistakes of the crypto market so that you can avoid them while building your portfolio. While these are not the only errors that you can make, keeping wary of these can help you get a good start. After all, someone said it right. A wise man learns from the mistakes of others; a fool turns from his own.

Disclaimer: Cryptocurrency is not a legal tender and is currently unregulated. Kindly ensure that you undertake sufficient risk assessment when trading cryptocurrencies as they are often subject to high price volatility. The information provided in this section doesn't represent any investment advice or WazirX's official position. WazirX reserves the right in its sole discretion to amend or change this blog post at any time and for any reasons without prior notice.