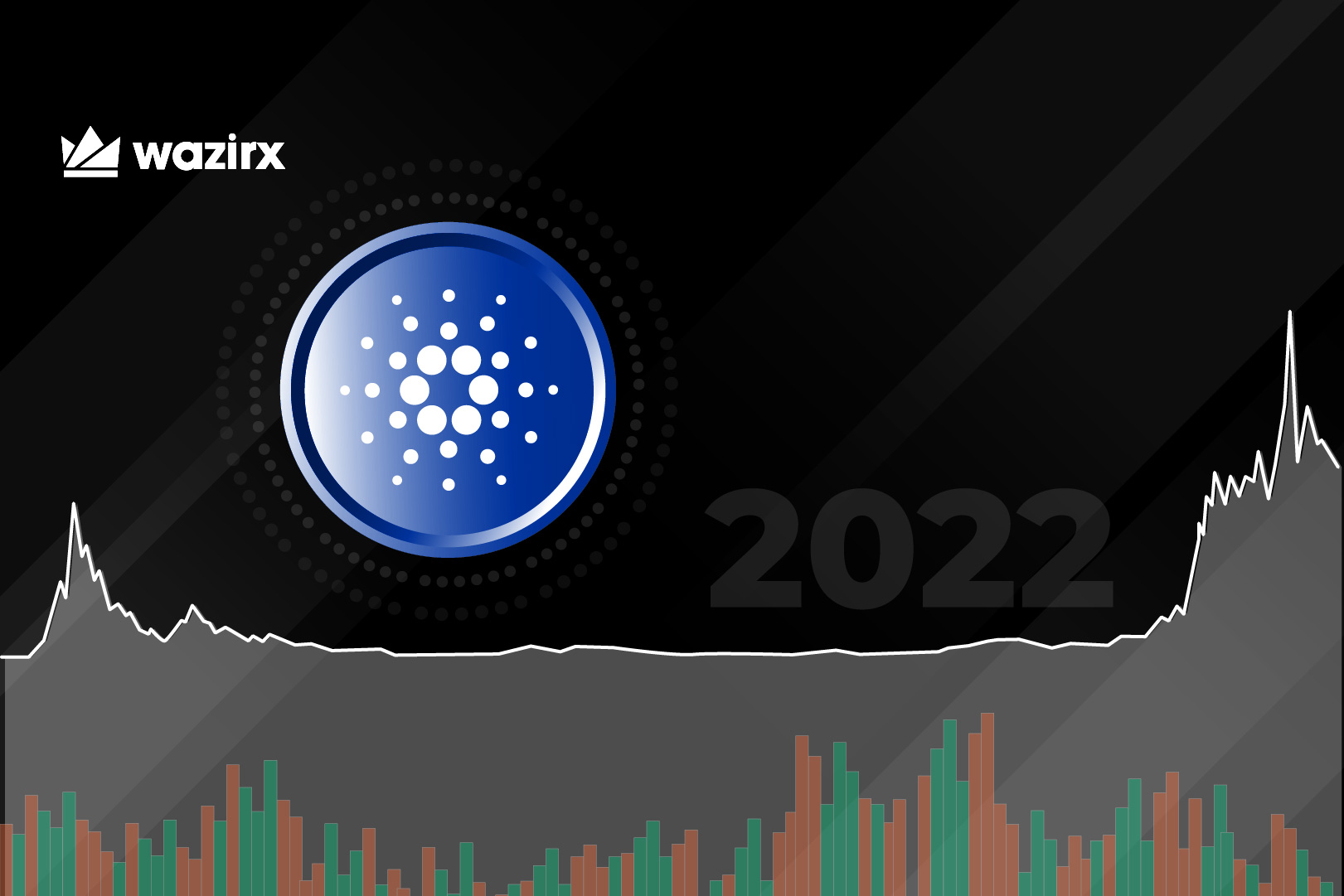 Cardano became one of the most celebrated cryptocurrencies in 2021, as it witnessed incredible growth in terms of popularity, investments, and as a DeFi ecosystem. But industry apprehensions surrounding Cardano are the talk of the town. And rightfully so.
ADA, the native cryptocurrency of Cardano, is struggling to regain its prior glory. Since late 2021, the coin has been bouncing in the range of half of its all-time high. This has divided the market between speculations regarding if this is the end of the Cardano bull run or if the asset is on the edge of exploding.
With lots happening around, let's start with basics and see what 2022 might look like for Cardano.
Cardano's Journey Summarized
Cardano was founded by one of the co-founders of Ethereum, Charles Hoskinson, in 2015, and its main net went live in September 2015. A key attribute of Cardano is that its blockchain is constantly developing owing to the pro research and enhancement stance of the team behind it. An independent analysis showed Cardano as the most developed cryptocurrency asset of 2021, having undertaken more than 140,000 development activities! This includes any commencement of native projects and any upgrade in its blockchains protocol. 
Just like Ethereum, Cardano is a smart-contract protocol blockchain. However, it uses a proof of stake model and can process a nominal 300 transactions per second. The native cryptocurrency of Cardano, ADA, is used for staking and paying transaction fees. The ADA supply chain is capped at a total of 45 billion.
The Cardano ecosystem, along with ADA prices, grew slowly but steadily till early 2021. That's when the cryptocurrency picked mainstream attention from the investors as well as DeFi proponents, which brought it to the main table. The year saw Cardano introducing multiple native tokens and prominent crypto institutions setting up their projects in the Cardano ecosystem. New partnerships, expanding projects, and fund-raisers for the same became weekly events. 
ADA's Bull Run in 2021
ADA's price grew a staggering 14,000% in the first 9 months of 2021. The crypto asset subsequently touched its all-time high of US$ 3.10 in early September 2021. This was a direct result of the Alonzo test net, a test of Alonzo upgrade that would introduce the smart-contract facility on the Cardano chain. However, this glory was short-lived.
Alonzo test net, although successful, resulted in concurrency issues for multiple native projects. Many crypto watchers credit this event to the start of the downslide of ADA's price. When the Alonzo hard fork went live and made the provision of smart contracts available on the Cardano chain, the price surprisingly did not deliver the expected results and continued to plummet. 
Still, Cardano grew an exciting 650% in 2021 as compared to just over 57% gain of Bitcoin.
Why ADA May be Plummeting
Since the start of 2022, ADA has been struggling to break and hold even the US$2 barrier. Now, what is influencing ADA's sporadic behavior? Here's what industry enthusiasts think.
Although the provision of smart contracts on Cardano's chain is bound to bring traffic, the blockchain is still not ready to host dApps. Since dApps attract both developers and users, the unavailability of these is hurting ADA's price.
ADA is facing supply and demand issues. Since mid-2021, ADA's supply has increased, with 1.5 billion more ADA circulating in the market. This is because Cardano foundation and other likewise subsidiary projects and bodies regularly sell ADA to fund their activities.
Also, the unavailability of any dApps or likewise projects to spend ADA is further stagnating the existing supply pool.
So there's more to go about than to spend. This brings us to the next part of the discussion.
Will ADA Continue to Struggle?
All is not bad for ADA right now. ADA's woes might come to an end in a couple of months. And here's why:
#1 Existing Projects
Cardano has partnered with multiple DeFi entities, and a far larger number of DeFi institutions are set to begin their projects in the Cardano ecosystem. These are speculated to go live in the coming months pulling in demands of ADA to sustain and comfortably operate on the blockchain.
#2 NFTs
The NFT boom of 2021 saw a rise in users holding multiple crypto assets that worked as payment protocols. Cardano profited from the association last year, and the same will continue this year as well.
#3 Development
And that's not it. On the development front, ADA's position looks promising as ever. 2022 might be the year when Cardano will release the much anticipated 'Hydra' upgrade. It will empower each staked pool overseer to process transactions off-chain and submit the data on-chain protected by strong cryptography. Each pool will then be able to process 1000 transactions per second.
#4 dApps
Crypto watchers strongly suggest that the inclusion of dApps in the Cardano ecosystem will explode the cryptocurrency to an unthinkable level. First smart contracts, and next Hydra, the stage for dApps is slowly being set in the Cardano blockchain.
The Road Ahead
The likeliness of Cardano getting lost in oblivion is a far-fetched scenario. Although Cardano might be experiencing a few price setbacks, the situation is bound to change in the coming months. Crypto forecasters believe that when Cardano's deals and upcoming projects move from paper to going live on the blockchain, the coin will repeat its earlier bullish performance.
Also, a growing number of crypto-watchers believe that by mid-2022, Cardano might break the US$ 4 barrier and claim its new all-time high. There are also a small portion of forecasters that think that if Cardano continues the current trend, then it will crash as low as US$ 0.1. However, this seems highly unlikely owing to the market interest in the Cardano ecosystem.
Going by the bullish Cardano prediction then, some predict that Cardano will hit US$ 10 by 2025! This seems a possible situation owing to the systematic growth of Cardano as a crypto ecosystem in recent years.

Disclaimer: Cryptocurrency is not a legal tender and is currently unregulated. Kindly ensure that you undertake sufficient risk assessment when trading cryptocurrencies as they are often subject to high price volatility. The information provided in this section doesn't represent any investment advice or WazirX's official position. WazirX reserves the right in its sole discretion to amend or change this blog post at any time and for any reasons without prior notice.