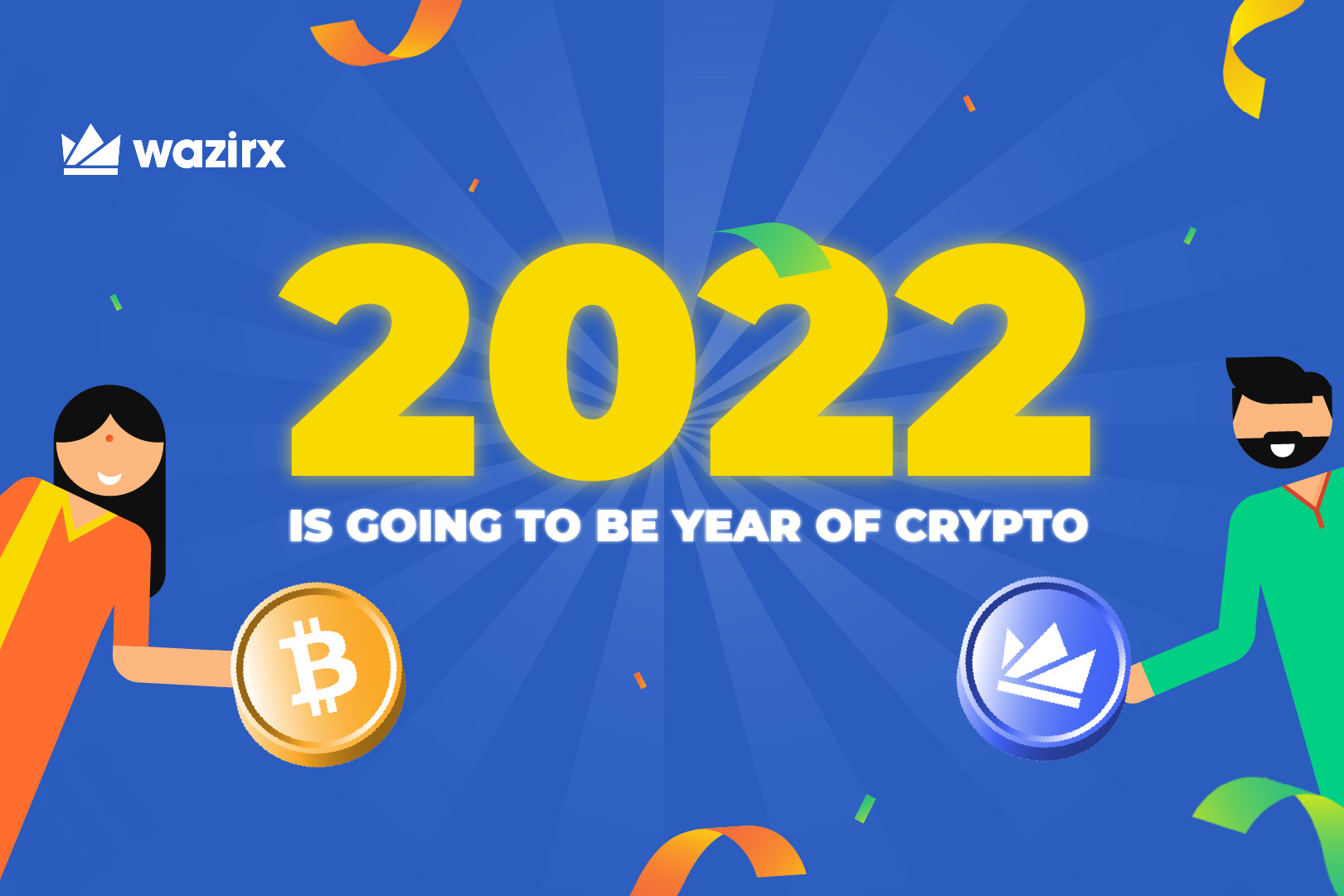 After an incredible bullish run in 2021, the crypto market seems to have slowed things down a notch, with both BTC and ETH being close to 35% off their highs reached in November 2021. As far as Bitcoin goes, there seems to be a pattern at play. Every third year, after a very bullish year prior to that, the value of BTC seems to take a hit, and it isn't random. This is noticed because the price increases steeply at the time of halving for roughly a year, and the value comes crashing down just like it shot up due to self-correction.
Source: Visualcapitalist
Since 2022 is one of these "third years", does it make sense that we're in a 12-18 month-long bearish run? The answer is complicated. Unlike 2018, 2022 has so many more dynamic elements that may even end with a positive figure as far as the BTC value goes.
Let's take a look at a few reasons why 2022 is going to be a great year for crypto.
Bitcoin Dominance
As strange as it sounds, Bitcoin dominance negatively affects its long-term prospects. Just 5 years ago, BTC's market cap was about 70% of the entire crypto-economy! Currently, it stands near 40% as alternatives such as Solana and Avalanche are rising, which means that the 4-year halving doesn't affect the value of BTC as much, hence not letting the price of BTC plummet like the last few times.
Utility
As opposed to 4 years ago when DeFi didn't exist, it currently sits as a Total Value Locked of over $230 Billion. This implies that unlike the early days of crypto, there actually is some utility in this now.
The fall of traditional banking
Traditional banking rates are still extremely low, leading to a worldwide rush of institutional capital into DeFi, where investors may earn 12-18% annual returns while providing liquidity in stablecoin pools. Why invest in a 3% corporate bond with a negative real rate of return when you can potentially earn 4-5x traditional fixed income yields in DeFi Yield farming by diversifying your portfolio of 10-15 DeFi protocols? This yield arbitrage issue is being asked by every significant fixed-income investor in the world who is following the DeFi area right now. Hundreds of billions of dollars are migrating from the old system to the new system this year. In 2022, we may potentially top $1 trillion in DeFi TVL.
Ethereum
Ethereum is on schedule for a big upgrade to a Proof of Stake (PoS) consensus mechanism in July 2022, which would further restrict fresh supply. There's nothing stopping Ethereum from reaching $10k per Ether and falling down in supply from 118 million to 100 million ETH after this is accomplished. Along with its L1 competitors, Ethereum will most likely have a great year in 2022.
Inflation
Inflation in the United States is at a 30-year high, with an annual inflation rate of 7%. Monetary assets with fixed or diminishing supply tend to fare well in high-inflation conditions. I believe Ether (ETH) will begin to establish a reputation as sounder money in the second half of 2022, now that it has a smaller annual supply rise than Bitcoin (0.9% vs. 1.4%) and will shortly have a negative annual issuance following the PoS debut in July 2022.
2022 will be a fantastic year for digital asset investing, particularly in Ethereum, Terra, Avalanche, Solana, and Polkadot, which are the blockchains with the highest growth in TVL and developers. NEAR and Harmony (ONE) are also expected to have a great year as they ascend the TVL standings.
While the digital asset market may continue to face volatility and 30-50% pullbacks every 6-9 months, we can no longer expect the 85% declines seen in the earlier four halvings. This decade, smart contracts, open-source code, and blockchains are being used to rebuild the whole global financial system. It's thrilling to be a part of this evolution's story.

Disclaimer: Cryptocurrency is not a legal tender and is currently unregulated. Kindly ensure that you undertake sufficient risk assessment when trading cryptocurrencies as they are often subject to high price volatility. The information provided in this section doesn't represent any investment advice or WazirX's official position. WazirX reserves the right in its sole discretion to amend or change this blog post at any time and for any reasons without prior notice.