Since its inception in July 2015 by Vitalik Buterin, Ethereum has remained one of the most talked-about cryptocurrencies in the world. After Bitcoin, it is the biggest cryptocurrency both in terms of market cap and popularity. The cryptocurrency is so large that at its prime, in 2018, 30% of the crypto market was Ethereum alone. No wonder it's everyone's favorite cryptocurrency after Bitcoin.
The Ethereum community describes itself as "a technology that's home to digital money, global payments, and applications". Clearly, there's mass belief in that claim. After all, Ethereum's value rose from $0.4 (its ICO price) to more than $2000 (in February 2021). This isg a rise of more than 5000 times, which means that the conversion rate for one Ethereum to INR went to as high as INR 1.5 lakhs. This staggering increase in price just goes to show how much important the Ethereum network is to blockchain technology.
Even though Ethereum's price has multiplied by thousands of times over the years, experts continue to believe that Ethereum is still a great investment. Moreover, the volatile nature of the market makes it a good coin for scalping.
To help you manage your Ethereum investments, here are five things to keep in mind while buying or selling Ethereum.
The volatile nature of cryptocurrencies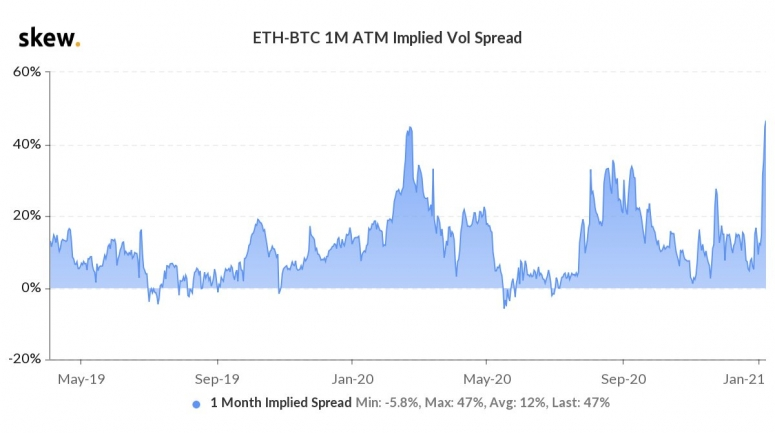 If you want to buy Ethereum for the long haul, you need to understand that cryptocurrencies tend to be volatile in nature. Hence, sudden dips and rises in price can be expected. During those dips, do not panic sells since, in many cases, the market could make a quick recovery. As Roosevelt says, "Calm seas never make a good sailor," so when the market is not stable, do not make any quick moves that you might regret. Employ strategies like RCA (Rupee Cost Averaging) and hold on to and trust your investments.
Nature of the market
Even though Ethereum has been a profitable asset and experts are expecting that it will register multiple new all-time highs in the foreseeable future, it is better to check the market conditions and try to buy Ethereum at a price as low as you can. For example, in 2018 if you would have converted one Ethereum to INR at its previous all-time high, the price would have been around one lakh.
To gain 50% profits, you would have to wait three years. But if you would have bought Ethereum in 2021, you could have bought the same amount of Ethereum at INR 20K, multiplying your investment roughly seven times. So it is important to study the markets while both buying and selling a cryptocurrency to make sure to buy cheap and sell when it's costly.
Following the nature of the market will also help your scalp with Ethereum Since BTC plays a vital role in market movements.
Know the product
Investing in cryptocurrencies for good long-term profits or hedging against stock positions is good but not knowing what you are getting into is not good. Technical analysis could be hard but fundamental analysis is easy. For example, did you know that the Ethereum network already processes more than 1 million transactions?
Understanding the product and product structure can also give you a clear perspective on when to buy and sell Ethereum. Understanding how dominating it is to altcoin markets and how its movements are crucial to other altcoins.
Also, remember that Ethereum isn't just about ETH, it's about an entire ecosystem. For example, on the Ethereum blockchain, anything you can own can be represented or traded as non-fungible tokens (NFTs). The success of concepts like NFTs also plays a role in Ethereum's success. Check out this guide to NFTs for more information.
You can stake Ethereum!
Want to make money just by holding Ethereum? You can actually stake Ethereum and become a transaction validator; in return, you get an amount of ether as an incentive which depends on the number of Tokens staked. So when you actually plan to sell ETH, you basically sell more than you bought; how cool is that?
Always use a good marketplace
It doesn't matter if you are a trader or a long-term investor; you need a good exchange to trade Ethereum and other cryptocurrencies. An ideal marketplace should be secured, reliable, and should be having pairs you are most comfortable trading in.

If you are an Indian and are considering converting Ethereum to INR or vice versa, you will need an exchange that supports an INR pair for your trades. If you want to arbitrage across pairs or platforms, the exchange needs to have other generic pairs like USDT and BTC as well. For all these needs, check out WazirX for an easy, reliable, and great way to trade and convert cryptocurrencies like Ethereum and INR at minimum cost and high security. Happy trading!
Further Reading:
What is Ethereum 2.0? Is it different from Ethereum?
Ethereum price prediction: Will it hit $5000 in 2021?
5 Reasons Ethereum Momentum is Accelerating

Disclaimer: Cryptocurrency is not a legal tender and is currently unregulated. Kindly ensure that you undertake sufficient risk assessment when trading cryptocurrencies as they are often subject to high price volatility. The information provided in this section doesn't represent any investment advice or WazirX's official position. WazirX reserves the right in its sole discretion to amend or change this blog post at any time and for any reasons without prior notice.