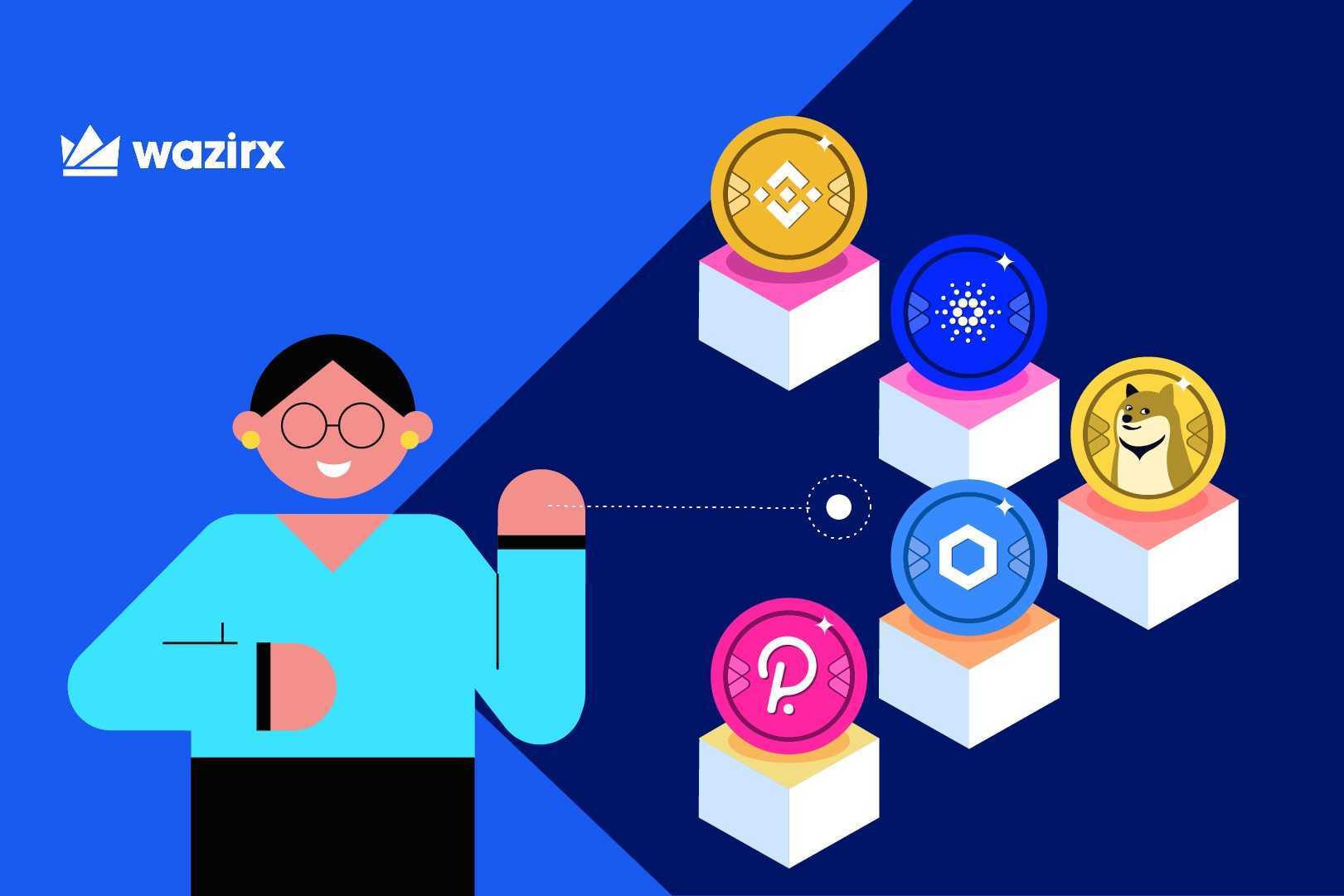 According to the following definition, altcoins are essentially all coins other than Bitcoin, and since Bitcoin stands alone as an asset, they control 99% of the market. However, Bitcoin (BTC) rules the market in terms of market capitalization. Therefore, the crypto market's value is dominated by Bitcoin, which accounts for more than 40% of the market value.
Additionally, Bitcoin is recognized as the most secure crypto investment due to its lower volatility than the rest of the market. It illustrates why a price drop in Bitcoin typically results in a price drop across the spectrum for cryptos. Because of this volatility, altcoins are considered more profitable.
In this article, let's look at what altcoins are and the top altcoins you should consider buying in October 2022.
What is Altcoin?
All cryptos besides Bitcoin (BTC) are referred to collectively as altcoins. Because most cryptos are forked from one of Bitcoin (BTC) or Ethereum (ETH), some people define altcoins as all coins other than these two. Some alternative coins aim to set themselves apart from Bitcoin and Ethereum by offering new or additional features or objectives, while others employ alternative consensus processes to validate transactions and open new blocks.
Litecoin, a 2011 branch of the Bitcoin network, was the first altcoin.
Key points to consider before buying Altcoins
Investing in comparatively unknown altcoins would be even riskier than investing in the top few crypto coins. Before investing in alternative currencies in the hopes of winning the lottery, keep the following things in mind:
The only factor driving crypto is emotion.
The most widely used coins attract the most investors.
Are you financially capable of losing some money?
Pay attention to an altcoin's technological capabilities.
It's crucial to realize that you could lose all of your money when investing in highly speculative assets like crypto. At the very least, traders should be prepared for high volatility, as the market has been keeping an eye on 2022.
You must be eagerly waiting for the main course to be served, and here we are. Below is the list of top altcoins that you can consider buying in October 2022.
Best Altcoins to buy in October 2022
#1 Tamadoge (TAMA)
The recent development of the meme coin Tamadoge (TAMA) has caused quite a stir in the crypto community. It's the first meme token with an NFT store built into the metaverse. Without a doubt, there is a significant amount of interest in the project.
Tamadoge was created on the same structure as Dogecoin because its creators wanted it to be capable of competing with other well-known metaverse ventures. Tamadoge used the Doge ecosystem's prominence to attract the attention of possible backers. Their plan was a great success, and investors can consider purchasing this altcoin.
#2 Chainlink (LINK)
Chainlink is a decentralized network powered by Oracle, a decentralized data provider. The problem with smart contracts is that many of them require the use of an external data source to carry out their provisions.
Chainlink sought to serve as the golden gateway connecting blockchain and the outside world. Hats off to Chainlink for expanding the capabilities of smart contracts by facilitating speedier and easier access to the real world.
It can handle payments and events without jeopardizing blockchain technology's security and dependability.
#3 Litecoin (LTC)
One of the first Bitcoin rivals to be introduced was Litecoin, which debuted in 2011. Charlie Lee, a businessman and computer scientist created it.
Similar to Bitcoin, Litecoin is a Proof-of-Work (PoW) coin, which means that new coins are produced as payment for miners who validate and execute transactions on the network. However, because Litecoin employs the more recent Scrypt algorithm, transactions are completed faster through Litecoin than through Bitcoin.
#4 Bitcoin Cash (BCH)
Bitcoin Cash (BCH) is a blockchain network and crypto that uses Proof-of-Work (PoW) and is quicker and less expensive to operate than Bitcoin (BTC). The asset was produced through a Bitcoin blockchain network hard fork and has subsequently grown into a separate ecosystem.
To support more transactions and help the crypto expand as it evolved and competed with more established crypto platforms, Bitcoin Cash increased the maximum block size.
#5 Avalanche (AVAX)
Avalanche is a framework for Decentralized Applications (DApps) that supports open, programmable smart contracts. The platform is typically regarded as a layer-one blockchain for private blockchain networks. It is operatively comparable to Ethereum. But it has some eccentric qualities and critical features that make it a unique and valuable crypto platform.
Avalanche aspires to overtake other Ethereum competitors as the leading blockchain for smart contracts. This is because it has a lot of advantages, like the capacity to handle up to 6500 transactions per second (tps) without compromising on scalability. In fact, its scalability is substantially better than that of older blockchains like Bitcoin and Ethereum.
#6 Hedera (HBAR)
Only Hedera, a decentralized public ledger, has chosen to go in an untrodden direction. Hashgraph is used as an alternative because it has refrained from proof-of-work and Proof-of-Stake techniques. Hedera's native currency, HBAR, is also used for in-app purchases and transaction fees.
Numerous projects in the financial, retail, healthcare, logistics, and agricultural industries, to mention a few, have used Hedera.
Bottom line
The number of altcoins continues to rise, and there are now thousands of them. So even if the whole "cryptocurrency pie" keeps growing, altcoins, in general, should continue to take market share away from Bitcoin, even though no single coin may be able to topple Bitcoin's status as the leading crypto (for now).
You can consider the above-mentioned coins as your top investment in October 2022.

Disclaimer: Cryptocurrency is not a legal tender and is currently unregulated. Kindly ensure that you undertake sufficient risk assessment when trading cryptocurrencies as they are often subject to high price volatility. The information provided in this section doesn't represent any investment advice or WazirX's official position. WazirX reserves the right in its sole discretion to amend or change this blog post at any time and for any reasons without prior notice.