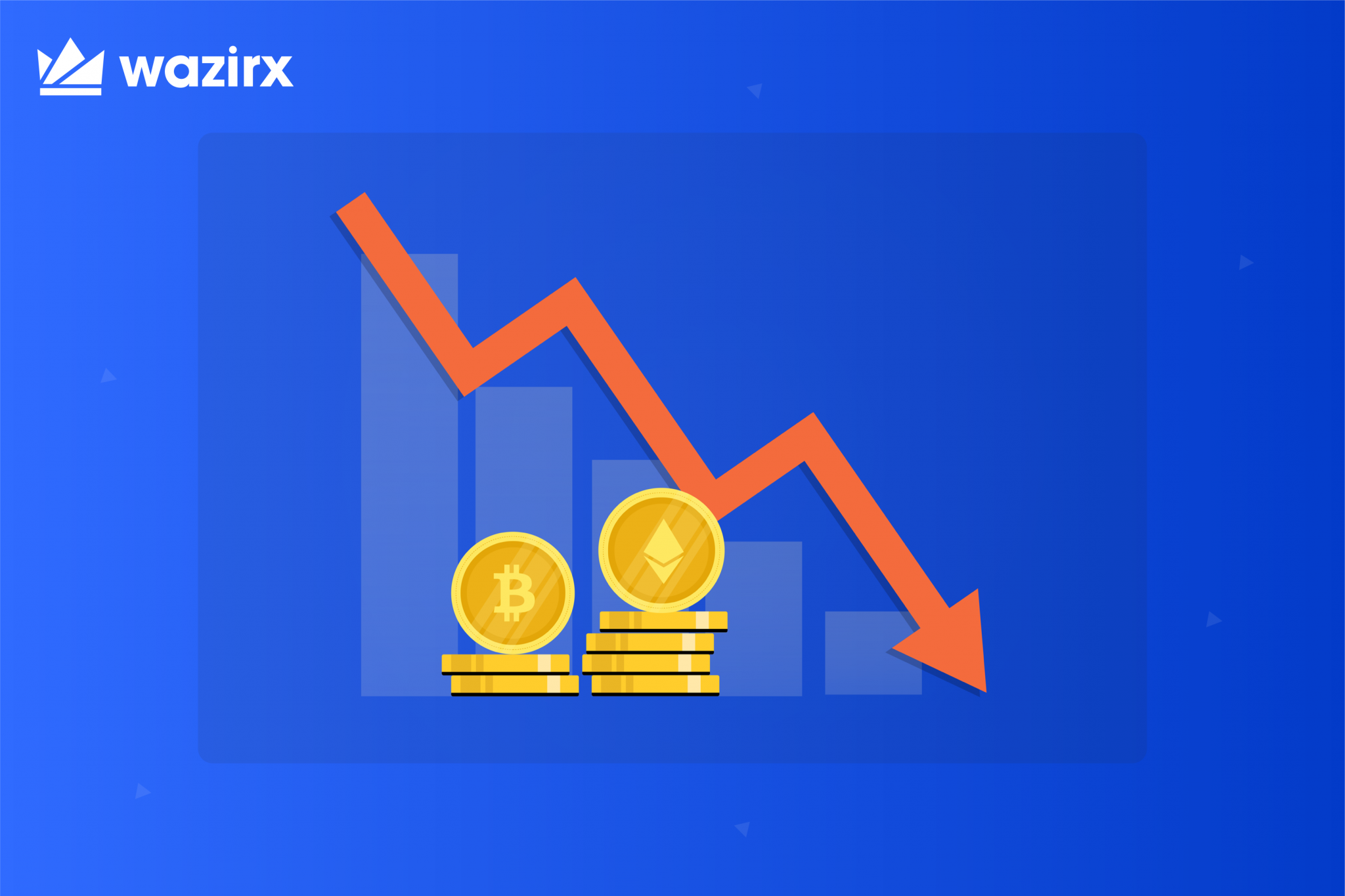 Note: This blog is written by an external blogger. The views and opinions expressed within this post belong solely to the author.
The world has witnessed the collapse of one of the prominent Crypto exchanges in the world, which has shaken the industry as a whole and severely impacted investors' millions of funds. On a larger scale, the majority of the Cryptos have seen a downfall. New and old investors have been in a wait-and-watch mode for the past few days. The FTX fiasco has shaken up the investor's confidence severely. Anyway, this is not the first case that has occurred this year; we have also witnessed the fall of TerraUSD, which impacted major companies and heavily contributed to the fall of Three Arrows Capital.
Truth be told, the Crypto industry is highly volatile, and one major mishappening can lead to the downfall of almost all the Cryptos. In this blog, let's look at the major Cryptos that could see a downfall in 2023, which were deeply related to FTX.
Major Cryptos That Could Fall in 2023
#1 Solana (SOL)
Solana is a Layer-1 blockchain platform created in 2017 as an open-source project with the goal of hosting decentralized, scalable apps. The Solana foundation in Geneva looks after the blockchain, which the San Francisco-based Solana labs created.
Solana is a Proof-of-Stake (PoS) blockchain that combines PoS with the Proof-of-History (PoH) consensus algorithm. While PoH enables the timestamping and quick validation of the transactions, PoS allows validators to authenticate the transactions taking into account the number of tokens or coins they own and stake.
#2 Arweave (AR)
Arweave is a Decentralized Storage Network (DSN) that aims to provide a platform for the long-term storage of data. The network primarily hosts "the permaweb," a permanent, decentralized web with a variety of community-driven applications and platforms. It describes itself as "a collaboratively owned hard drive that never forgets."
Arweave stands apart from the myriad decentralized storage network alternatives already available thanks to the project's distinctive Blockweave architecture, miner content moderation policies, and competition-based strategy.
#3 Apecoin (APE)
ApeCoin is the utility and governance token of the Bored Ape Yacht Club (BAYC) community. To put it simply, ApeCoin fuels the Ape ecosystem. An example of an ERC-20 token is ApeCoin. It is a form of built-it-yourself Crypto built on the Ethereum blockchain. On its blockchain, ApeCoin uses a Proof-of-Work (PoW) consensus technique to verify transactions.
#4 NEAR Protocol (NEAR)
A layer-one blockchain called the NEAR Protocol uses sharding technologies to achieve scalability. In addition, NEAR uses Proof-of-Stake (PoS) consensus and smart contracts to safeguard its network. The project is designed as a community-run cloud infrastructure for hosting decentralized applications (DApps).
The NEAR platform offers a number of developer tools, languages, and cross-chain capable smart contracts to help developers create DApps.
#5 Algorand (ALGO)
Algorand is an open-source blockchain, meaning anyone can view and contribute to the platform's source code. Pure proof-of-stake (PoS), the operational protocol used by Algorand, selects network validators from the user base. In addition, all ALGO coin holders receive block rewards from Algorand, giving everyone who owns an ALGO token the chance to earn rewards rather than just block producers.
#6 Polygon (MATIC)
Polygon is a layer-2 blockchain protocol that provides infrastructure for the development of blockchain networks that can interface with each other. It facilitates interchain scalability and adaptability, which are alt chains' characteristics, while assuring the security, interoperability, and liquidity offered by Ethereum to the projects hosted on its network. It is popular because of the low gas fees and high transaction throughput it provides developers and clients on its platform.
Bottom line
The Cryptos mentioned above can be severely impacted in 2023 as they have deep roots in FTX. Before investing or making any investment decisions, always do your own research. As Crypto is a risky investment, and you should make investment decisions accordingly. A small portion of your total portfolio should be made up of high-risk investments, and diversifying the types of Cryptos you purchase can lower the risk of investment.
Happy Trading!

Disclaimer: Cryptocurrency is not a legal tender and is currently unregulated. Kindly ensure that you undertake sufficient risk assessment when trading cryptocurrencies as they are often subject to high price volatility. The information provided in this section doesn't represent any investment advice or WazirX's official position. WazirX reserves the right in its sole discretion to amend or change this blog post at any time and for any reasons without prior notice.