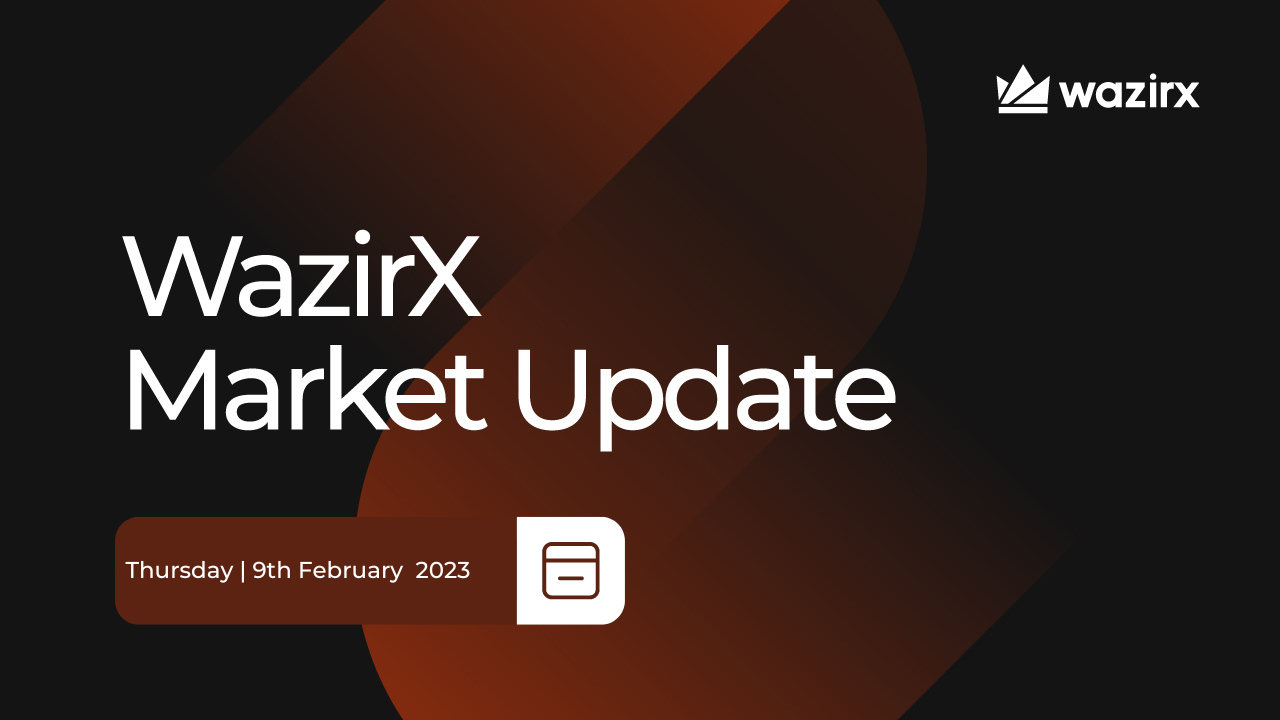 The Crypto market is showing mixed signals today, with many digital assets experiencing negative price changes.
At around 10:00 AM on 9th February 2023, the price of 1 Bitcoin (BTC) on WazirX was recorded at ₹19,35,020. The price of Bitcoin has seen a 0.41% decline in the last 24 hours on the exchange, which is in line with the global trend where the Crypto was down by 1.6%.
Looking at the bigger picture, Bitcoin has displayed a solid performance over the past 30 days, with a profit ratio of around 40%. This has been attributed to its successful defense of the $22,500 price target since January 20. According to financial services firm Matrixport, institutional investors from the United States have been the driving force behind this trend, accounting for 85% of recent Bitcoin accrual activities.
The second largest Crypto, Ethereum (ETH), is currently priced at ₹1,38,428.0 on WazirX, with a 0.71% drop in prices over the past 24 hours.
On the positive side, some of the top gainers on WazirX include Verge (XVG), Iotx (IOTX), and Hifi Finance (HIFI), which saw price increases of 15%, 4.55%, and 3.05%, respectively.
On the flip side, The Graph (GRT) has been the top underperformer on WazirX, with a negative price change of 14.03%. This is followed by the Bakery Token (BAKE) and pNetwork (PNT), which saw negative price changes of 11.27% and 9.27%, respectively.
The popular meme-inspired digital asset, Dogecoin (DOGE), saw a price decrease of 3.76% on WazirX over the last 24 hours, with its current price recorded at ₹7.5799. Similarly, Shiba Inu (SHIB) saw a 5.98% decline in prices over the same period and is now priced at ₹0.001163 on the exchange.
Disclaimer: Cryptocurrency is not a legal tender and is currently unregulated. Kindly ensure that you undertake sufficient risk assessment when trading cryptocurrencies as they are often subject to high price volatility. The information provided in this section doesn't represent any investment advice or WazirX's official position. WazirX reserves the right in its sole discretion to amend or change this blog post at any time and for any reasons without prior notice.