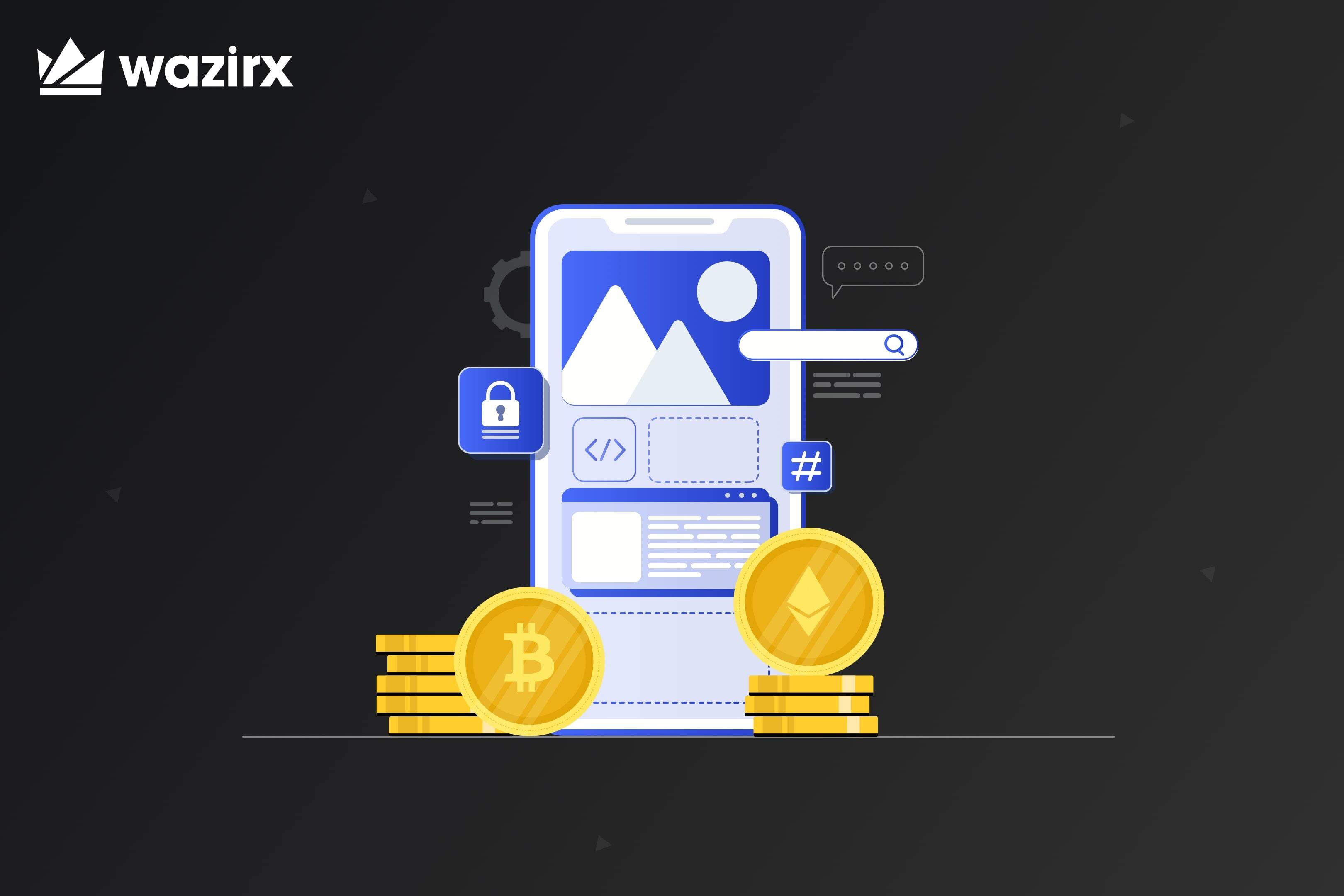 As the combination of blockchain tech and cryptocurrencies visibly reforms global finance and central bank digital currencies become commonplace, it's only fair for the general Indian to want to access all the benefits of crypto from their smartphone. After all, crypto allows users to send and receive money from around the world as easily and swiftly as they can trade domestically. Plus, crypto offers programmability and is very transparent – especially compared to traditional finance. Every crypto transaction is recorded transparently on its respective blockchain and protected through encryption, making crypto an especially safe option to invest and exchange value.
An easy way to give Indians crypto functionality- as entrepreneur Balaji S. Srinivasan suggests, would be to add crypto support to IndiaStack, naming the fusion Crypto IndiaStack. IndiaStack- for the uninitiated, is essentially a collection of APIs for payment, identity verification, etc. It enables software to leverage national-level technologies that facilitate commerce, digital security and more. So if, or should we say when, the RBI's (Reserve Bank of India) proposed digital rupee becomes a reality, IndiaStack could be the perfect entry point for it, further boosting our economy, both within the nation and with other countries.
In this post, we give you a little detail regarding IndiaStack, and discuss why and how crypto should be added to IndiaStack.
What is IndiaStack?
IndiaStack is a collection of Indian APIs that covers everything from payments to KYC information to document verification and scales to over 1 billion people across the country. The IndiaStack APIs include Aadhaar, UPI, DEPA, OCEN, eKYC, eSign, and Digilocker. They are already broadly used by organizations both Indian and international, facilitating world-class software infrastructure for the Indian economy. Crypto IndiaStack is all but assured to accelerate the domestic economy further.
Why Adding Crypto to IndiaStack Would Help the Country?
Crypto IndiaStack would have both domestic and international benefits by letting the common folk connect to sources of capital (both Indian and foreign) with ease.
To begin with the benefits of Crypto IndiaStack, Indian MSME s- or micro, small, and medium-sized enterprises can use Crypto IndiaStack to get access to crypto loans. Over 60 million Indian MSMEs can't access credit and don't have enough fiat collateral. The RBI states that about 20-25 trillion rupees in addition to existing capital pools would be required to fund all these businesses. Crypto IndiaStack can prove to be a solution to this issue by connecting Indian MSMEs to crypto lenders on various platforms.
Similarly, Indian startups can use Crypto IndiaStack to get access to crypto crowdfunding. Crypto IndiaStack can directly connect them to crypto investors worldwide once crypto crowdfunding and token sales are legalized and regulated in India. Polygon – formerly known as the Matic Network, was able to access capital from all over the world via crypto crowdfunding.
NRIs around the globe can send remittances back to India through Crypto IndiaStack, foregoing long waiting periods and paperwork. Plus, employees in the BPO sector can also use Crypto IndiaStack for getting funds for remote work. It's true that UPI is already being used outside of India, but its uses are limited. On the other hand, Crypto IndiaStack would make it easier for Indians to connect with people internationally. Further, using crypto remittances means Indian citizens won't have to deal with various payment platforms based in other countries, like PayPal.
More uses of Crypto IndiaStack would include students being able to sell personal tokens to fund their education; that way, they can raise money against their own academic and personal reputations from global investors. Moreover, the capabilities of rural Indian Jan Dhan bank accounts can be increased tenfold by connecting them with Crypto IndiaStack, since this would mean rural people would be able to access a range of financial products and services without contending with location-specific issues.
Aside from all these domestic benefits, Crypto IndiaStack will also have significant international benefits. Crypto IndiaStack brings an open-source software stack any company or government can use for domestic and global trades without having to rely on American or Chinese corporations like Facebook or WeChat. By adding crypto support to IndiaStack, India would be able to operate decentralized ledgers for both in-country transactions through the digital rupee, and for international transactions. You can say Crypto IndiaStack rings the best of both worlds to India- a national cryptocurrency regulated by the RBI and an independent international payments system that's not controlled in any way by any other country.
How to Add Crypto to IndiaStack?
There are a few steps to be followed to have crypto added to IndiaStack. Firstly, we'd need a digital wallet to be added to IndiaStack that'd support the digital rupee. However, for users to fully make use of the benefits of crypto, the wallet should also be supporting other digital currencies like BTC and ETH.
IndiaStack could use existing technologies for crypto integration. For instance, the UPI would work as a good insertion point since it's already connected to most Indian banks. UPI can make the implementation of crypto-supporting digital wallets easy. Each crypto transaction would work like the UPI transactions currently do by instantaneously processing payments between wallet holders. The security of the UPI system can be reinforced with blockchain tech to increase crypto users' security.
However, it's also possible to fork existing technologies or build completely new ones for Crypto IndiaStack. Adding crypto to IndiaStack would bridge the gap between the Indian economy and the global crypto-economy. Further, India can pave the way for various countries to decrease their reliance on nations like America and China by championing national stacks.
Disclaimer: Cryptocurrency is not a legal tender and is currently unregulated. Kindly ensure that you undertake sufficient risk assessment when trading cryptocurrencies as they are often subject to high price volatility. The information provided in this section doesn't represent any investment advice or WazirX's official position. WazirX reserves the right in its sole discretion to amend or change this blog post at any time and for any reasons without prior notice.