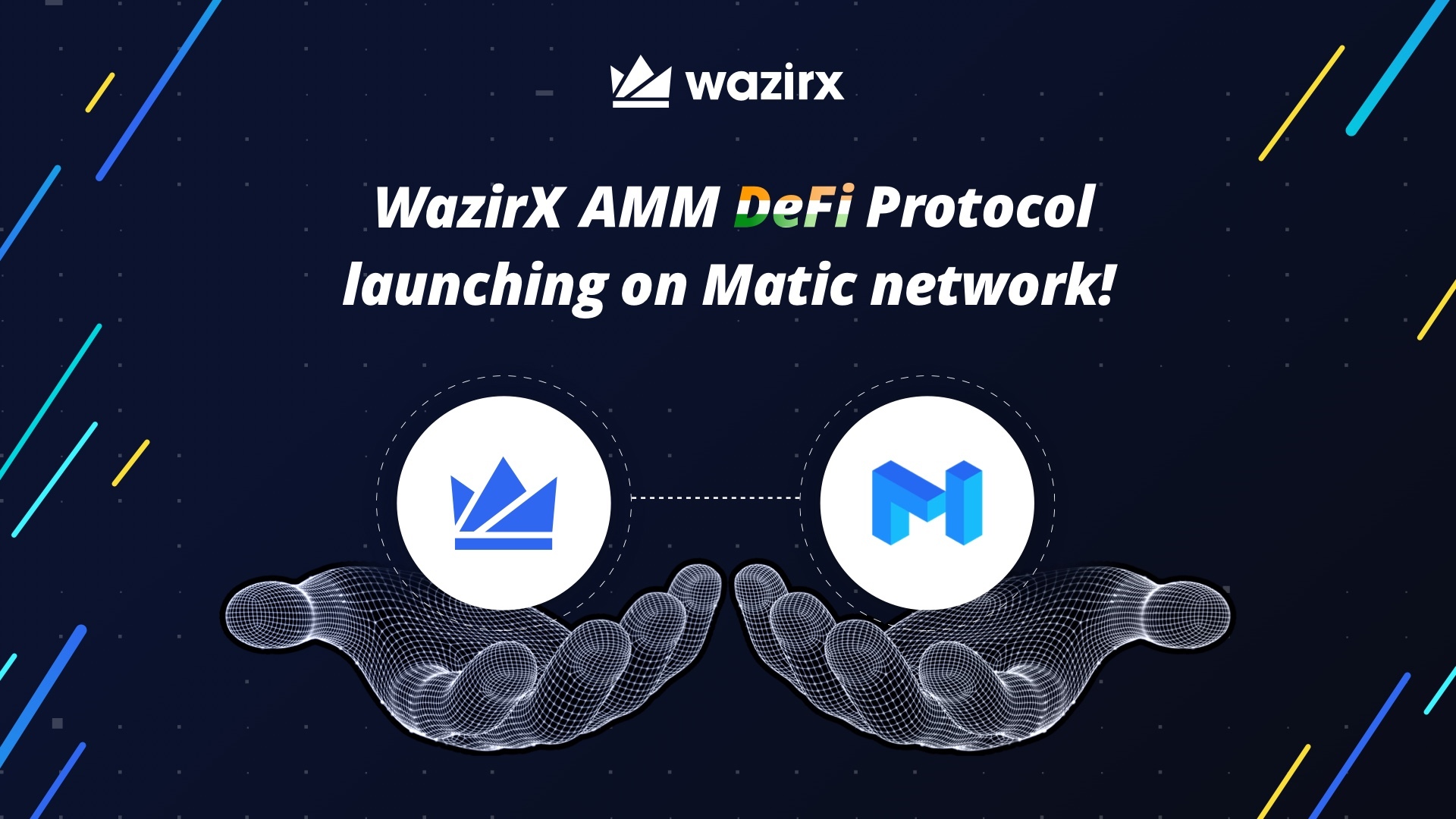 Even though the Decentralised Finance (DeFi) movement has picked up pace globally, it is just getting started. DeFi has the potential to transform traditional finance as we know it because of its permissionless and open nature. Moreover, India is just beginning to hear about DeFi, and we're detemined to participate and bring India at the forefront of this movement!
We have two announcements today:
What is an AMM?
An AMM is one of the most innovative applications of DeFi. AMM's have transformed the process of exchanging tokens without order book. Here, you don't have to place a buy or sell order. Instead, AMM's follow an algorithmic approach for trading by creating a liquidity pool to trade instead of using order books. What makes AMM's so special is the fact that it enables a decentralised exchange of tokens!
For example, there are DeFi projects like Uniswap which allows anyone to deposit crypto into a liquidity pool on the network and earn trading fees. There's also Balancer which has implemented multi-token pools, dynamic pool fees, private pools, and custom pool ratios.
Decentralisation is at the core of everything we do at WazirX. We strongly believe in a decentralised future. DeFi is bringing in financial equality and financial access to everyone in the world. After having made it easy for Indians to access Crypto, WazirX now plans to make it easy for Billions of Indians to participate in the DeFi ecosystem. We aim to onboard everyone in India to the DeFi revolution.
According to Siddharth Menon, Co-founder and COO, WazirX, "The crust of DeFi is more transparency. This is a good thing for emerging markets like Crypto which brings confidence for institutional funds. We should expect huge funds coming in from institutional funds and we are just getting started. I'm confident that within the next few months, we'll see an uptick of 6X volume in DeFi space with 5.6 Billion USD already locked. We at WazirX want to bring the future of finance today and build infrastructure for the next big thing for small and big investors."
Role of WRX
WRX will play a huge role in the DeFi movement. To begin with, we'll use WRX as a governance token of WazirX AMM Protocol. It means that the direction of WazirX AMM Protocol including decisions like feature, fees, etc. will be determined by WRX holders. We'll share more info on WRX's role as time progresses.
Today, WRX has a total valuation of over $38 Million with tens of thousands of WRX holders. Collectively, DeFi is valued at over $9.7 Billion as of now! We strongly believe that this will provide huge exposure to WRX, and push India further into the DeFi movement.
WazirX AMM Protocol on Matic Network
Matic's Ethereum Layer2 provides high level security and decentralisation while providing high scalability and throughput.
Current high gas costs on Ethereum make it unviable for any meaningful DEX to be used by large scale userbase. Matic offers low cost gas fees, their reddit POC showed 3 Million transactions at a cost of mere $4. The sidechains have also shown throughput of 7200 TPS which is very promising for the scale WazirX wants to achieve with its AMM based DEX.
We're aiming to launch a testnet in September. One of the core features of DeFi is also transparency – something that we at WazirX value immensely. Over the next few weeks until the launch, we'll keep sharing our progress as well as learnings with you to keep YOU involved in this revolution with us!
Disclaimer: Cryptocurrency is not a legal tender and is currently unregulated. Kindly ensure that you undertake sufficient risk assessment when trading cryptocurrencies as they are often subject to high price volatility. The information provided in this section doesn't represent any investment advice or WazirX's official position. WazirX reserves the right in its sole discretion to amend or change this blog post at any time and for any reasons without prior notice.