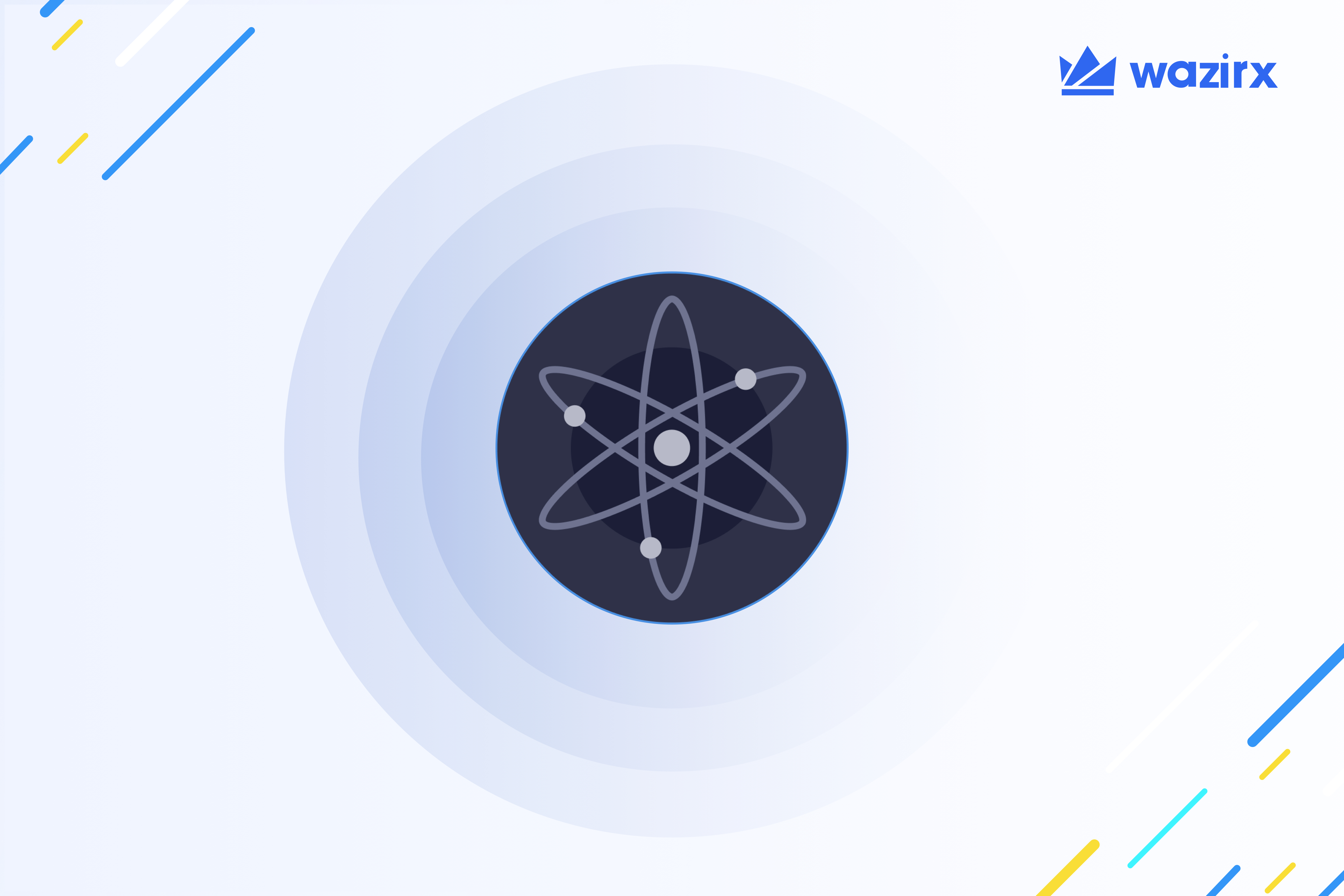 Namaste Tribe! ATOM/INR trading is live on WazirX and you can buy, sell, trade Cosmos (ATOM) in our INR market.
About ATOM
In a nutshell, Cosmos bills itself as a project that solves some of the "hardest problems" facing the blockchain industry. It aims to offer an antidote to "slow, expensive, unscalable and environmentally harmful" proof-of-work protocols, like those used by Bitcoin, by offering an ecosystem of connected blockchains.
The project's other goals include making blockchain technology less complex and difficult for developers thanks to a modular framework that demystifies decentralized apps. Last but not least, an Interblockchain Communication protocol makes it easier for blockchain networks to communicate with each other — preventing fragmentation in the industry.
Cosmos' origins can be dated back to 2014, when Tendermint, a core contributor to the network, was founded. In 2016, a white paper for Cosmos was published — and a token sale was held the following year. ATOM tokens are earned through a hybrid proof-of-stake algorithm, and they help to keep the Cosmos Hub, the project's flagship blockchain, secure. This cryptocurrency also has a role in the network's governance.
Trading Price (past 24 hr): $5.26 USD
Global Market Cap (past 24 hr): $1,085,740,961 USD
Trading Volume (past 24 hr): $175,057,477 USD
Circulating Supply: 206,015,374 ATOM
Total Supply: 263,799,977 ATOM
Happy Trading!
Disclaimer: Cryptocurrency is not a legal tender and is currently unregulated. Kindly ensure that you undertake sufficient risk assessment when trading cryptocurrencies as they are often subject to high price volatility. The information provided in this section doesn't represent any investment advice or WazirX's official position. WazirX reserves the right in its sole discretion to amend or change this blog post at any time and for any reasons without prior notice.