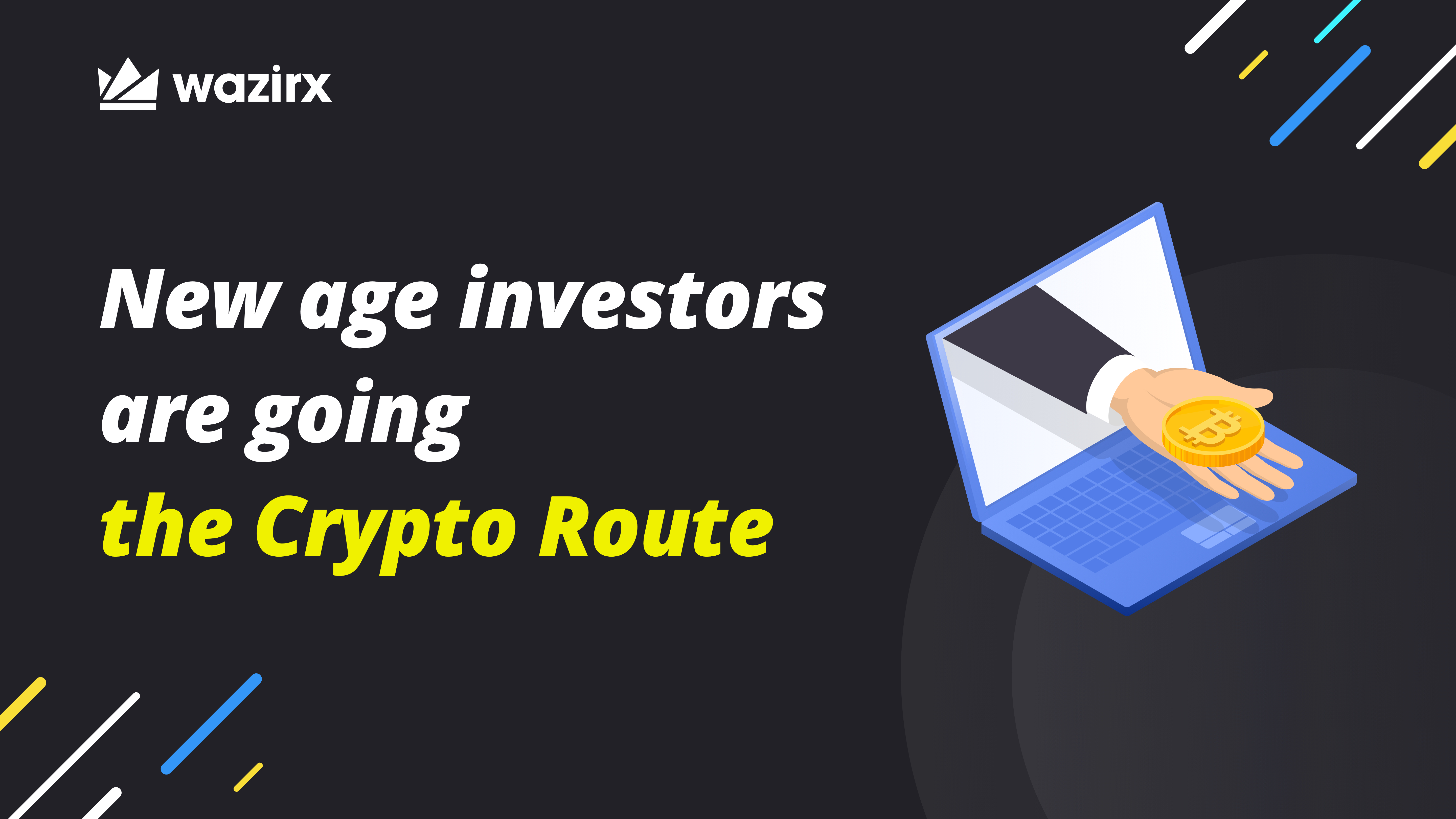 Pick up any finance newspaper or a digest on the latest technologies, and you are bound to find something related to cryptocurrencies. The digital assets that were once excessively persecuted for their notorious connections have emerged clean and dependable, proving to the world their worth in the present economy. Owing to this, the number of crypto holders in the European and African belts is on a steep rise.
But the Asian continent, and India in particular, is not behind. While the adoption of cryptocurrencies was initially stronger in the Singapore-Hong Kong region, the wave is now slowly moving towards other regions. India's shift towards a cashless economy offers substantial testimony that the country will host a significant number of cryptocurrency owners in the coming years.
Surrounding this, researchers have noticed a trend. Of all the cryptocurrency investors in recent years, millennials formed the largest age group that has been actively investing in cryptocurrencies.
Why are these new-age investors interested in digital assets? Is there any implication to this scenario?
Millennials and Cryptos
A recent research note from JP Morgan highlights the deep disparity between the investment choices of different age groups:
Old investors strongly invested in traditional investment assets such as gold.
The millennials instead are investing in cryptocurrencies such as Bitcoin.
Source: CoinDesk
After the steep market fall amidst the COVID-19 crisis, the markets are stabilizing back. Bitcoin hit 2020's high recently, touching USD 11,000. On the other hand, gold has been going strong since the first quarter of the year.
In a situation like this, when both asset classes are performing favorably, the difference between in investment choices across age groups emerges because of their distinctive world views. Old investors typically seek a low-risk, and tried-and-tested asset.
On the other hand, the new-age investors, particularly in India, are attracted by the aspects suitable to their identity and inclinations.
India continues on its upward trajectory | Visual source: Hootsuite
The tech impact of cryptocurrencies has been quite apparent in recent times. Apart from being pushed as a payment method, cryptocurrencies are also becoming a core part of major industries like fintech, real estate, and others. Since tech-savvy millennial age groups hold most jobs in these sectors, their faith towards cryptos is deep and hopeful.
Millennial identity is big on freedom of choice, finance, views, etc. This is coherent with the fundamental ideal behind cryptocurrencies – decentralization.
Again, these trends are not exclusive to the US and European regions. The increased amount of traffic on cryptocurrency exchanges in India is a good indicator of a similar trend. While old investors may be bullish on gold, young investors are more into investing in digital assets. CoinDesk has even gone on to say India may be on the cusp of its biggest Bitcoin bull run yet.
Source: CoinDesk, CoinGecko
The data collected by multiple cryptocurrency exchanges point that Indian millennials are turning into new-age crypto investors on familiar grounds. The traffic on these platforms consists of mostly millennials that are slowly adapting to cryptocurrencies after the removal of the RBI ban on crypto assets by the Supreme Court.
The Future of Crypto Investment
Bitcoin sentiment | Source: The Tokenist
If we put aside short-term challenges like the technical complexity of cryptocurrencies or the potential for attacks like a 51% attack, the future of cryptocurrencies offers an extremely benevolent picture. While these aspects are crucial none the less, they are not paramount as per this discussion. Let's assume that cryptocurrencies thrive in the market without any failure on technical grounds and cybersecurity. Then following scenarios are more likely to happen:
If cryptocurrencies are able to maintain a favorable run, then there are high chances of older investors shifting to the crypto market. This will be a satisfactory move since the market, as well as the expanse of cryptocurrencies, will widen.
While there are multiple cryptocurrencies already in the bay, increased adoption will invite newer crypto assets. Depending upon their features, this will be a welcoming scenario for new-age investors and users alike.
Replication of the stock market:
The stock market is a thriving industry in any evolved economy. Apart from regular trading, it hosts several types of financial instruments – funds, derivatives like options and futures, and more. The cryptocurrency industry, too, has started hosting some of these choices – for example, crypto futures and options are growing rapidly in popularity.
We can hope to see cryptocurrencies enjoying the same attention and capital as the stock market in the future. If this happens, they will become an indispensable part of the world economy, offering the much-needed security to these new-age investors.
With all this new information, a key question arises – What will follow then?
What to do next?
While even enthusiasts will concede that crypto adoption is still in its infancy, the price of both Bitcoin – the face of the crypto market – and the favorite traditional asset, gold, are on the rise. While seasoned investors list cryptocurrencies as an investment route for risk-tolerant individuals, you can counter the risk associated with patience and holding the crypto assets if the sky turns darker. Let's not forget the 101% return that Bitcoin generated between March to August 2020.
However, if you are still skeptical as a new-age investor, you can always follow the golden investment advice – diversification. Allocate your investments between new-age routes like cryptocurrencies and traditional investment assets. In this way, you can enjoy the best of both worlds and be risk-protected.
Disclaimer: Cryptocurrency is not a legal tender and is currently unregulated. Kindly ensure that you undertake sufficient risk assessment when trading cryptocurrencies as they are often subject to high price volatility. The information provided in this section doesn't represent any investment advice or WazirX's official position. WazirX reserves the right in its sole discretion to amend or change this blog post at any time and for any reasons without prior notice.