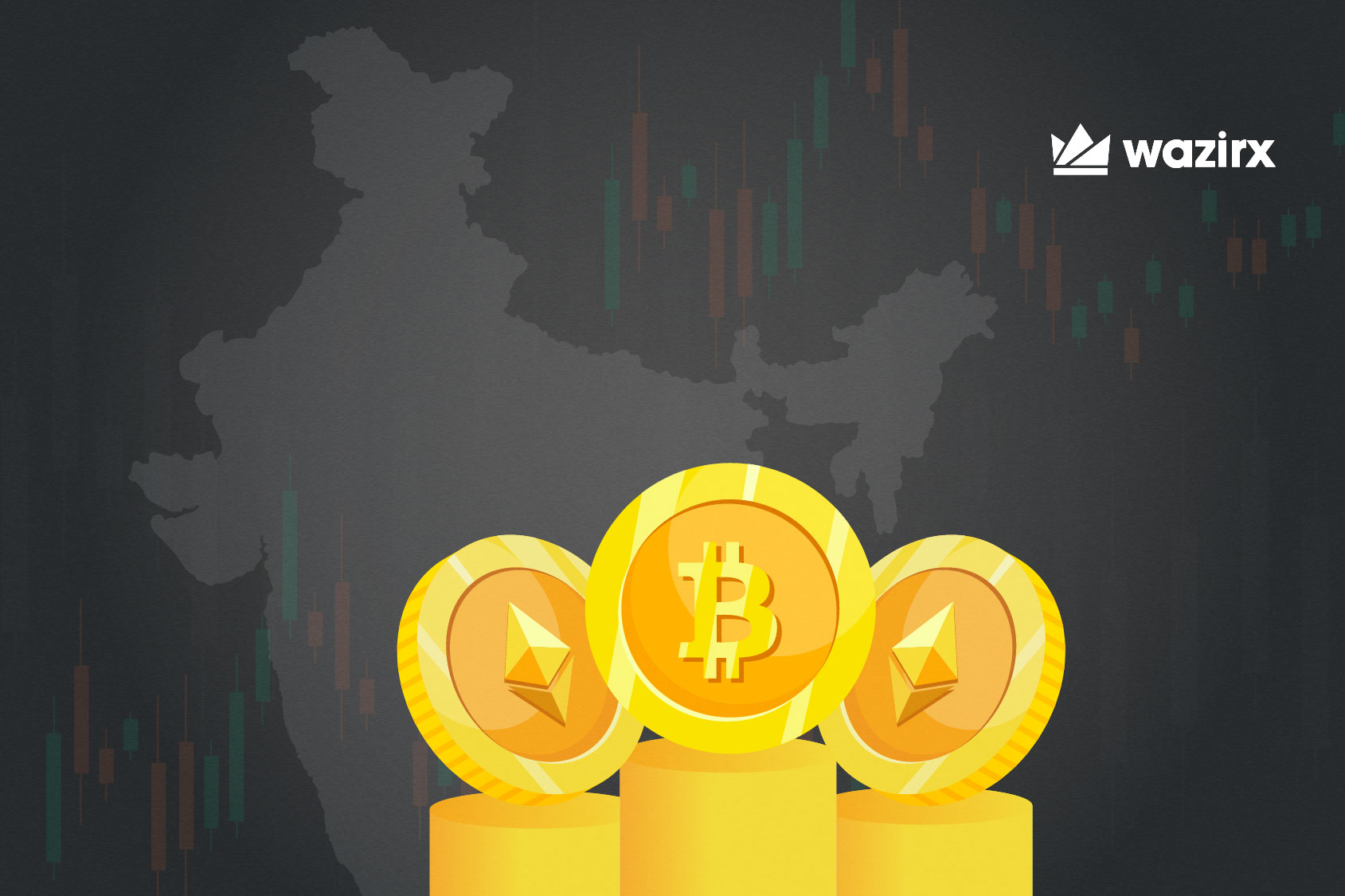 Over the past few years, cryptocurrency has acquired quite a name across the globe. From the Twitter feed of Elon Musk to the Facebook wall of your high-school best friend, crypto has made an appearance everywhere. Cryptocurrency is considered an alternative to fiat currencies in some parts of the world, and many people are involved in its trading. Due to its highly volatile nature, it is best suited for short-term investments. Crypto's growing popularity over the past few years is why you need to be well-versed with it in this era of fast digitalization. This article will discuss the best crypto for day trading in 2021 to help you make a wise decision with the best knowledge.
What is Day Trading?
Before we start with the best cryptocurrencies for day trading, it is important to understand what day trading is.
Day trading is a trading practice where a trader sells a financial instrument on the same day it was bought. This strategy is used in the stock market as well. There are several techniques used to bag profit in day trading called intraday strategies. They help in earning profit in a volatile market. The traders involved in day trading are called speculators.
Even though it is considered a fairly lucrative career, day trading can be pretty challenging at first. It is often considered an equivalent of gambling owing to its risk potential. However, there is nothing to worry about. All you need to have is good knowledge of crypto, some objectivity, self-discipline, and a little luck on the side to season the best of deals.
How To Pick Cryptocurrencies For Day Trading?
Three factors determine the price movement in cryptocurrencies. These are – volatility, volume, and current activity of a coin. In order to determine good cryptos for day trading and to learn how to pick cryptos for day trading, you need to take these three into account.
Volatility
This refers to the daily fluctuations in the price of a cryptocurrency. One thing that needs to be kept in mind is that crypto is a very volatile market in general. Hence, you can expect a rate anywhere from 10% to 50%—the higher the volatility, the greater the profit. However, one must be mindful that this also means greater risk involved in investment. 
A trader wanting to enter the cryptocurrency market would want to bet his money on an asset with upward price volatility. Doing this will ensure that when the asset spikes, you will generate a good profit. 
Volume
The volume of a cryptocurrency is responsible for determining what kind of activity is happening around it. Volume determines if enough people are buying or selling that cryptocurrency. A higher trading volume indicates that more people are buying and vice versa. Higher volume also makes technical indicators more reliable and reduces the chances of unexpected spikes or dips in prices.
3. Current News
Crypto is deeply influenced by the discussions that happen around it. And sometimes, even by discussions that have nothing to do with it. Take, for instance, the price hike of SHIB coins when Elon Musk tweeted about his desire to own a Shibu pup. To be successful with crypto investments, you must be on your toes. Reading up on the founders of the crypto, keeping track of conversations they engage around social media and watching for any new discussions about cryptocurrency might prove beneficial. It will help you determine the best coin for day trading. 
Best Cryptocurrencies For Day Trading in India
#1 Ethereum
Ethereum is one of the most popular cryptocurrencies. It comes only second to Bitcoin in popularity. It is also a blockchain platform that allows you to develop decentralized applications. 
Ethereum offers good volatility to its investors and provides a great opportunity to attain considerable profit quickly. Both these attributes make it one of the suitable cryptocurrencies for day trading. It is also easily available on most exchanges and is priced at ₹ 3,22,788.8 as of 25 October 2021.
#2 MATIC
MATIC is one of the most promising cryptocurrencies of this year. It saw a major jump in its price, from  $0.01 on 1 January 2021 to a level of $1.63 in August. A number of forecasting services have predicted a bullish view on MATIC for the rest of the year and even beyond that. As reported by Capital.com, this year, MATIC was one of the most liquid cryptocurrencies by market capitalization. Currently, the price of a MATIC coin stands at 
₹127.700. You can easily buy and sell MATIC at WazirX.
#3 EOS
Launched by Dan Laminar in 2018, the currency has a very high volatility rate. This helps investors bag good fortune on their investments. The extremely volatile history of EOS makes it worthy of mention in the best cryptocurrencies for day trading available. EOS went from lows of $0.50 to highs of over $20. It is also possible that EOS will surpass its current all-time high of $21.18 this year, making it a good investment option.
#4 Ripple (XRP)
Currently priced at ₹84.9900, Ripple is a cheap investment when compared to its other counterparts. It also takes much less energy and is much faster. Unlike other major cryptocurrencies, it does not market itself with its decentralization.
In the market, it is the investor's sentiment that determines the price of an asset. The same goes for cryptocurrencies as well. In the present scenario, new agreements with leading banks are the main drivers of Ripple's cost. For example, in August, India's largest bank HDFC Bank Limited joined RippleNet. 
#5 Binance Coin (BNB)
Binance coin is the fourth largest coin on the market and is supported by the largest crypto exchange available – Binance. To make a successful investment with this cryptocurrency, you need to be mindful of the news regarding its associated crypto exchange news. This is because any move by the exchange would significantly impact the price of the coin.
The coin shows more volatility than Ethereum. However, it is responsible for generating a considerable amount of trading volume, which makes it one of the best cryptocurrencies for day trading. 
How to Invest In The Best Cryptocurrencies For Day Trading In India?
Now that you know where to invest, one question that still needs to be answered is how to.
India still lacks the presence of an established structure for cryptocurrency trading. This is where crypto exchanges come to your rescue. Several exchanges have a user-friendly interface to get you started. One of these is WazirX. All you need to do is create an account, complete your KYC, deposit funds, select the amount and the crypto you would like to invest in. That's it! It would be best if you read all the policies given on the platform carefully. Do make sure that you're equipped with all the documentation it might ask for.  
And then…You are all set to make your investment.
Conclusion
With the knowledge of the best cryptocurrencies for day trading in India, you can choose the ones you want to trade with based on your budget and risk. There is no cap of money that you can make in a day trading crypto. However, you need to pledge considerable capital at stake to make more significant gains. This is where you need to use your objectivity and determine whether the crypto of your choice is worth it or not.
Disclaimer: Cryptocurrency is not a legal tender and is currently unregulated. Kindly ensure that you undertake sufficient risk assessment when trading cryptocurrencies as they are often subject to high price volatility. The information provided in this section doesn't represent any investment advice or WazirX's official position. WazirX reserves the right in its sole discretion to amend or change this blog post at any time and for any reasons without prior notice.