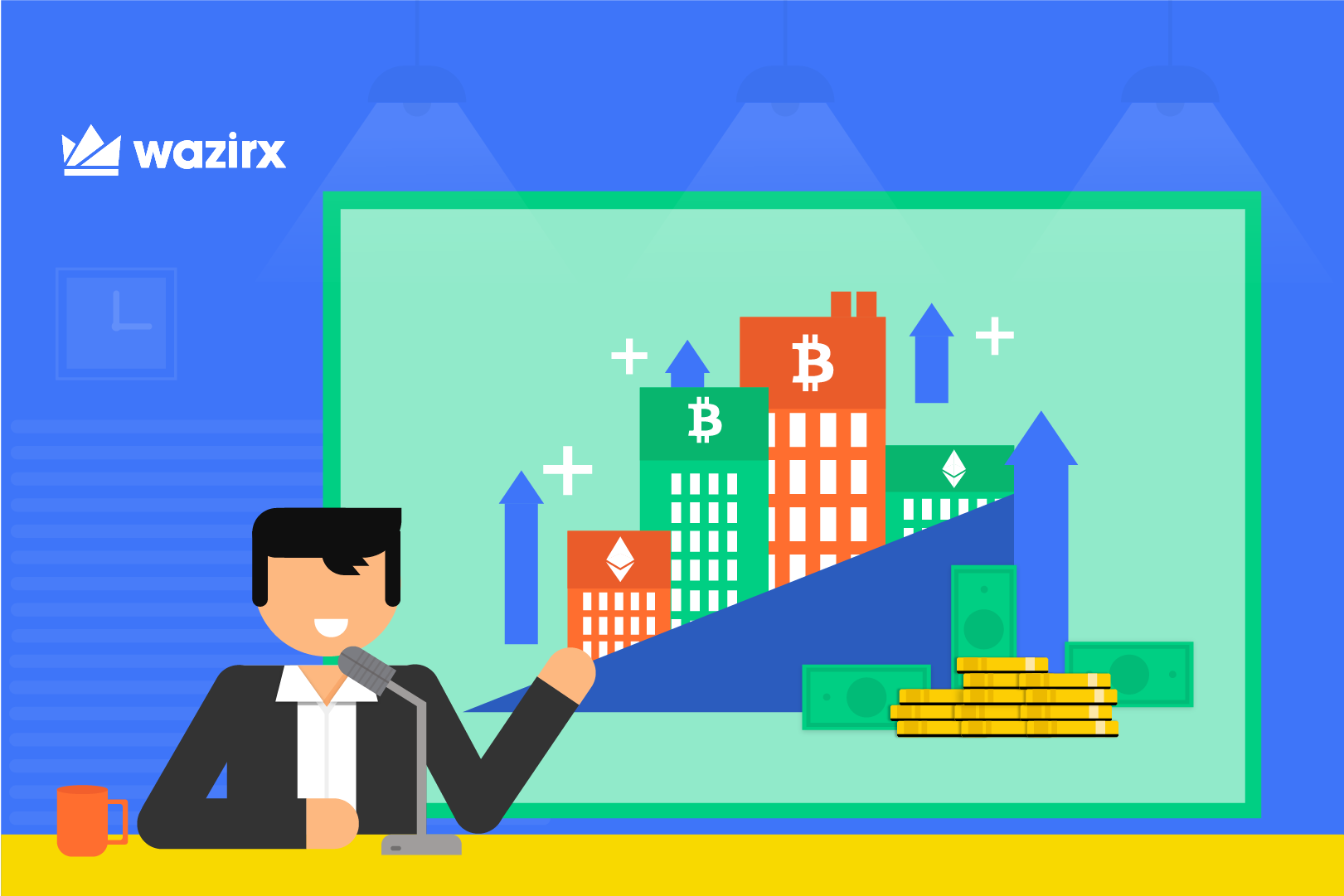 Note: This blog is written by an external blogger. The views and opinions expressed within this post belong solely to the author.
The crypto market fluctuates wildly, offering countless purchasing, selling, and profit-taking opportunities at the correct time. While there isn't a foolproof method for timing the market or determining whether to cash in on your crypto winnings and move on or when to hold onto them, there are a number of tricks and tactics you may use to increase your profits when doing so.
Will reinvesting your crypto profits be lucrative if you're considering collecting your profits but aren't sure what to do with them? We'll try to answer most of your basic questions in this article. Read along!
What does it mean to take profits in crypto?
The deliberate act of selling a security or crypto in an effort to seal gains following a period of appreciation is known as taking profits. It frequently involves regular trading and market engagement, unlike HODLing.
Holding on for dear life, or HODLing, is a passive approach to investing. Although individuals who had the foresight to buy low and enter the market at the beginning of Bitcoin, Google, Amazon, or other investment assets have significantly benefited from this crypto profit-taking method, it takes time to realize a significant return on investment. To put it another way, it requires patience, lots of patience.
The HODL approach to taking profits in the crypto market also leaves a lot of money on the table. Coin prices fluctuate far more than those of equities and other investments, going through numerous peaks and valleys. Investors who understand when and how to take crypto gains can profit from these ups and downs and raise their pot of coins by a sizable amount while also reaping profits along the way.
You can maintain an advantage in the game by knowing the benefits and drawbacks of taking profits. Let's look at them now.
Advantages and disadvantages of taking profit in crypto
Advantages of taking profits in crypto:
Increase your earnings
Earn revenue and increase your crypto holdings
Take benefit of every market circumstance
Low long-term risk
Learn how to profit from crypto and develop your trading skills.
But without a solid grasp of trading fundamentals, your chances of becoming a profitable trader are significantly diminished.
Disadvantages of taking profits in crypto:
Needs to be familiar with technical analysis
Must adhere to a tested crypto profit-taking approach
Taxes can reduce yields.
After knowing the benefits and drawbacks of taking a profit in crypto, let's dive deeper into the best ways to take profit and reinvest them.
Best ways to take profit in crypto and reinvest them
Invest in mining
Another effective option to reinvest crypto is through bitcoin mining. This strategy can be helpful if you know how to mine Bitcoin effectively.
You can diversify your crypto-based revenue by mining and trading. Trading is possible with mining profits. In addition, gains from trading can be used to upgrade mining equipment and pay expenses.
This strategy enables you to generate profits in a slow or stagnant market by offsetting losses from one revenue stream. This strategy involves knowledge of mining and trade.
Spend some part of your earnings and reinvest the remaining
Before reinvesting, use a small percentage of your crypto earnings. Consequently, you can cash out and keep all of your profits.
You're minimizing losses in the future by protecting your seed money. To prevent more losses and keep investing, some investors wait until their profits equal their initial investment. Then, you can reinvest for the next bull run after taking some winnings out.
Invest in new coins
Expert traders select currencies and ICOs with a high degree of risk (and reward) to achieve substantial gains. Some traders use this method to keep a sizable portion of their portfolios in Bitcoin (BTC), Ethereum (ETH), and Litecoin (LTC).
They repurchase an investment at a discount after making a profit. High-risk, high-reward ICOs and tokens can be financed with a portion of the profit.
If you exchanged 10 bitcoins and got 15 bitcoins in return, you can invest the extra 5 bitcoins in a new coin or project that has a 100x return potential.
Buy Dividend Stocks
Stocks that pay dividends are excellent investments. On the other hand, renting real estate might not be for you, or you might want to diversify your crypto holdings.
Computer behemoths Apple and Microsoft offer regular dividend payments. A dividend scheme could provide monthly income to owners.
Invest In Rental Property
Another intriguing choice is to put your trading profits toward rental properties. You can use crypto trading to generate passive income with the right property. Rental money might be saved to reinvest in crypto during the next bull market.
Real estate has always been one of the safest and most profitable investments you can do with crypto money, provided you have the right specialists on your side and do adequate research.
Conclusion
Spreading your assets can be a sensible strategy, even though crypto has the potential to yield significant rewards. Diversifying your income is advised if you want to expand your investment portfolio. This is so that other investments can make up for a low market. Additionally, it can enable you to generate income from various resources, enhancing your profitability in crypto and other assets like stocks and real estate.
NOTE: You can take profit and reinvest it in other ways. Stay tuned for more reinvesting tips in Part 2.

Disclaimer: Cryptocurrency is not a legal tender and is currently unregulated. Kindly ensure that you undertake sufficient risk assessment when trading cryptocurrencies as they are often subject to high price volatility. The information provided in this section doesn't represent any investment advice or WazirX's official position. WazirX reserves the right in its sole discretion to amend or change this blog post at any time and for any reasons without prior notice.