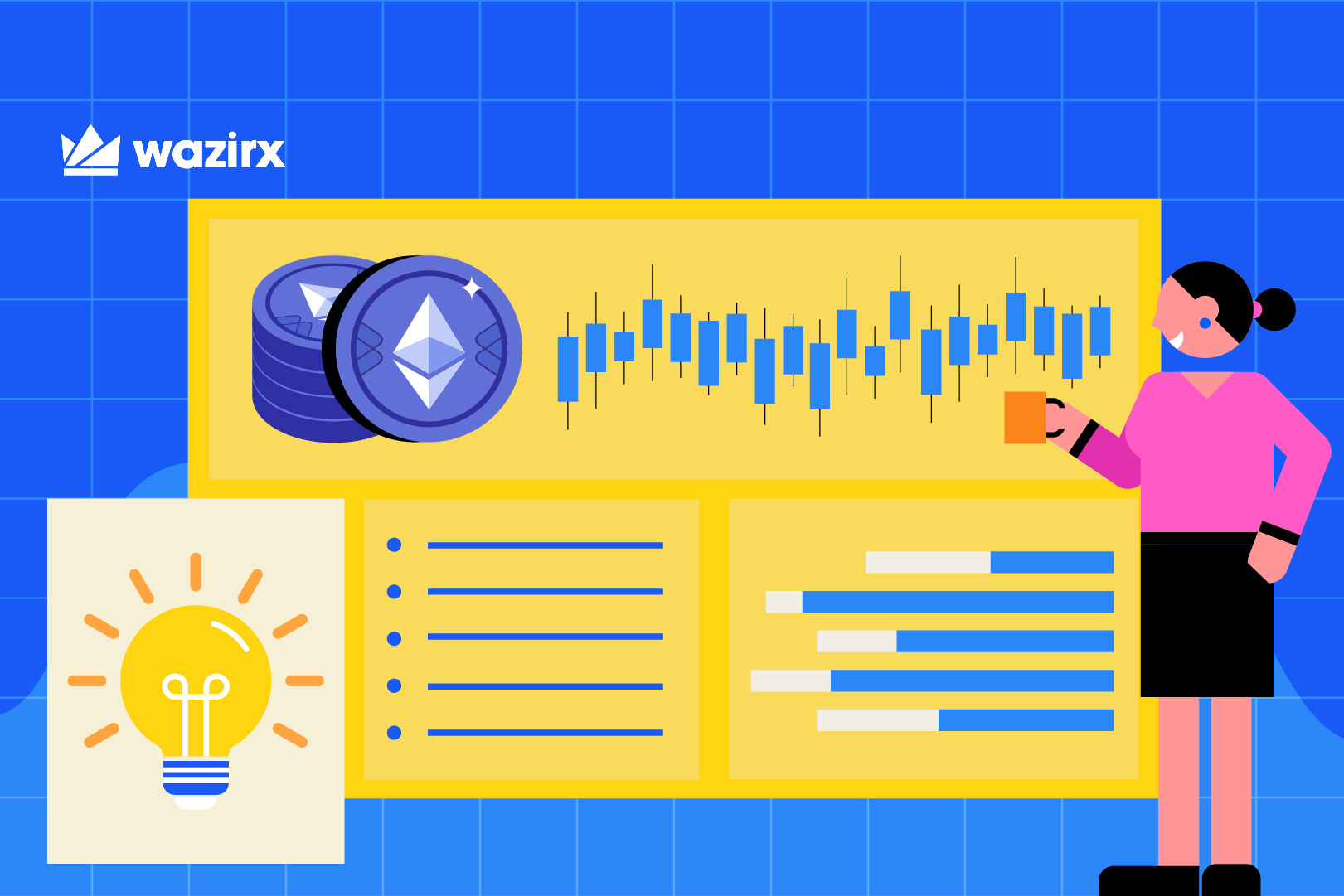 Cryptocurrencies and blockchains, such as Ethereum, are becoming increasingly significant in the post-pandemic era. Many currencies, including ETH tokens, have seen their prices rise due to this. As a result, many day traders and others searching for a supplementary income are now contemplating cryptocurrency trading as a way to buy low and sell high due to the recent price growth.
We've put up this informative article to give you a peek at the best tips for trading ethereum successfully. With these tips, you will understand how you can buy and sell ETH smartly and successfully.
Before we get to know the tips, let's first look at what Ethereum (ETH) is and how it works.
What is Ethereum?
Ethereum is a popular cryptocurrency that has gained much traction in the past year. As a result, Ethereum trading has the potential to be highly profitable. But, before getting started, there are a few things to keep in mind. Please keep reading to know it all.
Ethereum is a popular cryptocurrency that has gained much traction in the past year. Ethereum trading has the potential to be highly profitable. Before getting started, there are a few things to keep in mind.
By market capitalization, Ethereum is one of the most valuable digital currencies. However, unlike bitcoin, Ethereum was not intended to be a global digital currency.
It's designed to use blockchain technology to pay for specific Ethereum network transactions.
Payments may be made anonymously from anywhere on the planet. Moreover, transactions are stored on the blockchain, a decentralized system.
As a result, Ethereum is used by thousands of online and physical merchants worldwide.
How to Trade Ethereum?
Conventional methods, such as trading platforms, or cryptocurrencies, can be used to trade Ethereum. In addition, Ethereum is available for fiat currency, Bitcoin, and other digital currencies on various exchanges.
The most common method of trading Ethereum is through an online platform, where you first create an account and then deposit funds before making a trade.
If you want to invest in this type of money, you should be aware of the associated risks. You should do your homework before choosing which sort of exchange is appropriate for you.
Factors That Affect the ETH Prices
Three factors affect the prices of Ethereum:
market sentiment,
market capitalization, and
technical analysis
Market sentiment
Investors' inclination to purchase or sell a currency based on their view that its value will grow or fall over time is referred to as market sentiment.
Market capitalization
The amount of money invested in a cryptocurrency at any given time is referred to as market capitalization. It varies based on investor perceptions of the currency's future investment potential.
Technical analysis
The practice of reviewing charts to see if the patterns indicate an anticipated change in currency values is known as technical analysis.
So, this was a basic overview of Ethereum, how to trade ETH, and what factors affect its pricing. But then, let's get to the vital part of the article, the tips for trading ETH successfully.
Top Tips to Trade Ethereum Successfully
Tip 1: Risk management is crucial
While ethereum has a bright future, cryptocurrencies are a volatile asset class. As a result, it's critical to minimize risk.
Begin trading with a tiny amount of money. You can raise your capital outlay once you've gained more buying experience. You might also want to start with low leverage or no leverage. Then, as you acquire confidence, you can quickly shift your approach.
Tip 2: Technical analysis is crucial, as well
As foreign exchange markets are particularly fast-moving and volatile, technical analysis can assist you in determining when to enter or quit a transaction. Remember, you should never make a move without first testing your approach on a sample account.
Tip 3: Don't forget to have a fundamental analysis
Ethereum is supported by cutting-edge blockchain technology. Many elements influence Ethereum's growth, including software applications, development team choices, public opinion of newly issued currencies, etc. So keep an eye on the underlying variables that might influence ethereum price fluctuations – and your trading positions in the future.
You can stay up to date by following Ethereum's official Twitter account, blog, and Reddit page.
Tip 4: Keep a check on your emotions while trading
Volatility is something you're probably already acquainted with if you've ever traded commodities or currencies. Or so you might believe until you enter the crypto world. It is common for a cryptocurrency to climb by as much as 50% in one day and then collapse by 30%. Indeed, the market's high volatility provides traders with incredibly appealing entry and exit possibilities, making it a fascinating place to trade.
Don't let your emotions, whether greed, enthusiasm, frustration, or wrath, dictate your trading selections. Instead, trade ethereum using analysis and a well-defined strategy. Before you start actual trading, test your approach with a demo account. Define all of your entry and exit locations and trade systematically to avoid any spontaneous moves. Don't forget about the stop-losses!
When trading ether, the goal is to generate little gains on several deals rather than large profits on a few. Also, like with any other asset class, be prepared for some transactions to go against you.
Tip 5: Put together a balanced portfolio
After you've learned how to trade ether, you might want to try your hand at other currencies. That's great, but make sure you pick your coins carefully and don't risk all of your money on a single currency.
Final words
Ethereum has remained the second most commonly traded cryptocurrency behind bitcoin. However, to begin trading with Ethereum, you need to be aware that it is a risky and volatile investment. Despite the uncertainties surrounding its future, there are several ways to profit.
Fortunately, if you do your homework, build a trading plan, and understand the forces affecting Ethereum, you'll be in a great position to trade it.
If you're new to trading, proceed with care and moderation.
Happy trading!

Disclaimer: Cryptocurrency is not a legal tender and is currently unregulated. Kindly ensure that you undertake sufficient risk assessment when trading cryptocurrencies as they are often subject to high price volatility. The information provided in this section doesn't represent any investment advice or WazirX's official position. WazirX reserves the right in its sole discretion to amend or change this blog post at any time and for any reasons without prior notice.