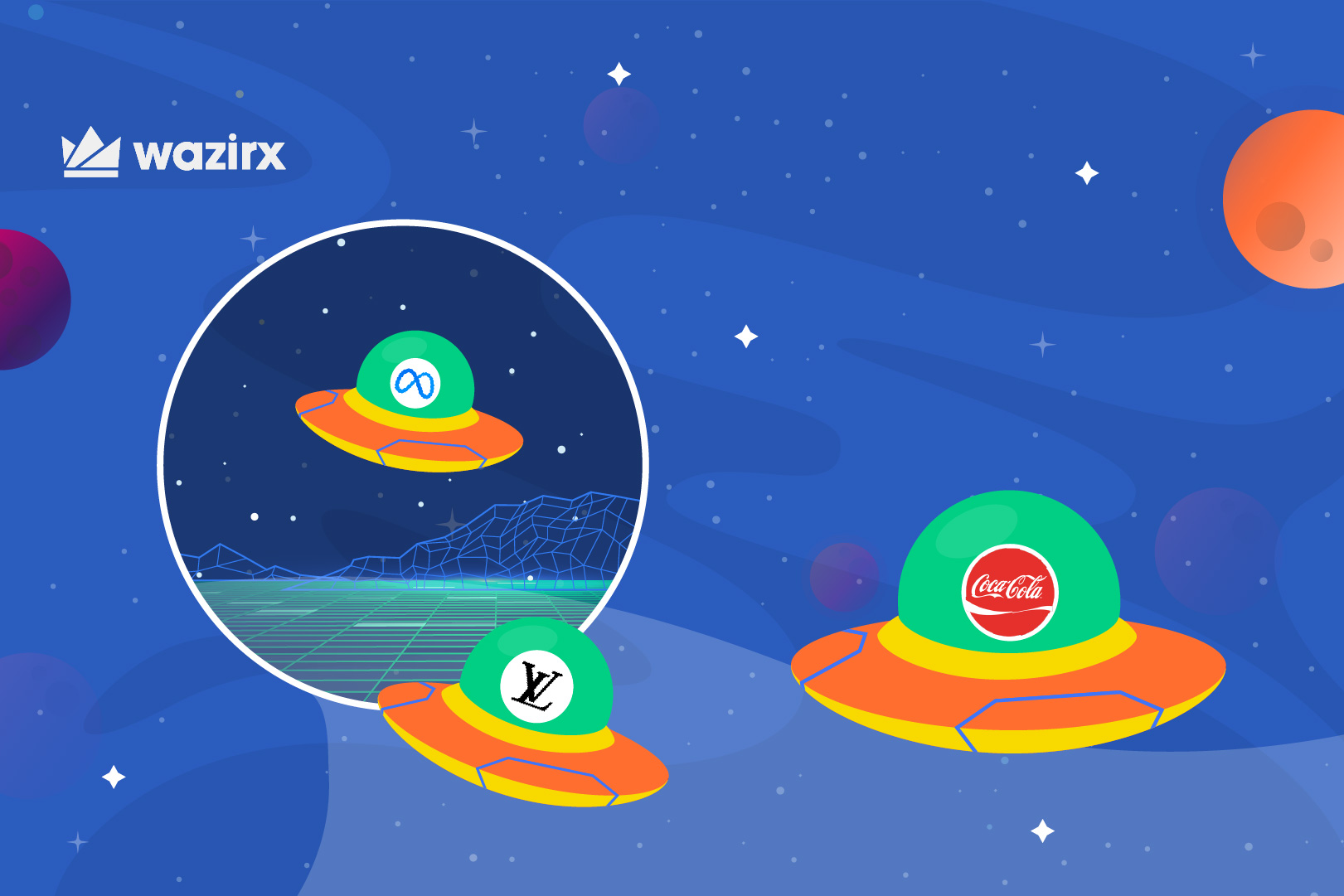 The Metaverse has been generating considerable buzz these days. Referring to our modern hybrid world that connects the real and digital world, the term was coined by author Neal Stephenson in 1992 in his sci-fi novel, "Snow Crash." He depicted the "metaverse" as a space where people use virtual reality headsets to interact in a digital gaming world. Today, million-dollar companies & successful brands have started to invest in the Metaverse to promote their brands and bring them into a hybrid reality. And that list is expanding. Here's just a few as a sign of an incoming era:
Louis Vuitton
Louis Vuitton launched Louis: The Game in 2021 to commemorate the 200th birthday of its founder. It is a mobile game in which Vivienne (the game character) travels into six different worlds to trace the story of Louis Vuitton over two centuries. Players have to collect 200 candles, which are placed to pay homage to the founder on his 200th birthday. During the journey, players also have to find 30 NFTs (Non-Fungible Tokens), which will help them unlock the new story of Louis and his family. The NFTs are digital assets, and one cannot trade them on any market.
Coca-Cola & Tafi
In July 2021, in partnership with Tafi, a leading software company designing digital wearables, Coca-Cola launched their NFT collectible wearables in Metaverse to celebrate International Friendship Day.
Coca-Cola introduced Friendship Box NFT in an auction, which has digital goodies & apparel that can be used in Decentraland virtual world. The loot box is a renewed version of Coca-Cola's vending machine, which contains a Coca-Cola Bubble jacket, a Sound Visualizer, and a Friendship Card inspired from its 1940s trading card.
Clearly, the primary objective of Coca-Cola launching themselves into the Metaverse is to attract the right demographics and increase their engagement on social media.
Facebook – Meta
Mark Zuckerberg rebranded Facebook Inc. to Meta in October 2021. Very bullish on the concept, Mark sees the Metaverse as the future of the internet and wants to bring it to reality. With an investment of $150 million in this push, he aims to connect people, grow business through Metaverse, and train new creators to push their creative boundaries.
Though Facebook has many challenges ahead for them in building a global metaverse, if Facebook successfully builds Metaverse, the sky's the limit. User engagement will rise, and the company will continue to play a dominant role in shaping our internet.
Nike
Many consumers love collecting shoes & sneakers. And this trend has now started to enter Metaverse, where users collect digital sneakers & accessories through NFT to use in the virtual space. In December 2021, Nike acquired RTFKT to enter Metaverse & produce digital sneakers. RTFKT is a creator-led organization that produces digital collectibles through a non-fungible token studio.
Before Nike, RTFKT joined hands with FEWOCiOUS, a teenage artist, to sell real & virtual sneakers & sold over 600 pairs in six minutes, generating a net of $3.1 billion.
Hyundai – Roblox
To cultivate a long-lasting relationship with their fans and build a place in the hearts of young customers, Hyundai Motor Company collaborated with Roblox in October 2021 to launch Mobility Adventure, a metaverse space.
Mobility Adventure allows its users to experience their products and future mobility solutions through customized avatars, play, and communicate with each other in imaginative ways. Their target audience is significantly tech-savvy, keen to explore the virtual world beyond physical experiences.
Balenciaga & Fortnite
In 2021, Balenciaga also entered the Metaverse in collaboration with Fortnite, a leading video game globally, like other high-end luxury brands.
The brand has built a virtual boutique where players can buy or unlock real-life-inspired Balenciaga outfits & accessories. A series of digital apparel has also been made available in selected Balenciaga stores & websites. It goes beyond their ways and features a 3D billboard of Doggo in a Hoodie (DOOH) above their virtual & real stores, which is a part of their Fortnite-Balenciaga collection.
Adidas
In December 2021, Adidas entered Metaverse to sell physical & digital apparel in partnership with Bored Ape Yacht Club, Punks Comics, and GMoney. Adidas launches the collection under its lifestyle label, Adidas Originals. The launch was a success and sold more than 30,000 NFTs within a few minutes, increasing the company's valuation to approx $ 22 million.
The popularity of the Metaverse has skyrocketed in the past few years. Enthusiasts today consider it the future of the internet, though it will need time to cement its foundation.
The three foremost challenges in using this space will be – investment, skill, and innovation. Brands are scrambling to collect resources on all fronts. But even after these challenges, the Metaverse is advancing at a speeding rate, and the technology industry believes it will hit $800 billion by 2024 and reach 1 billion people by 2030.

Disclaimer: Cryptocurrency is not a legal tender and is currently unregulated. Kindly ensure that you undertake sufficient risk assessment when trading cryptocurrencies as they are often subject to high price volatility. The information provided in this section doesn't represent any investment advice or WazirX's official position. WazirX reserves the right in its sole discretion to amend or change this blog post at any time and for any reasons without prior notice.