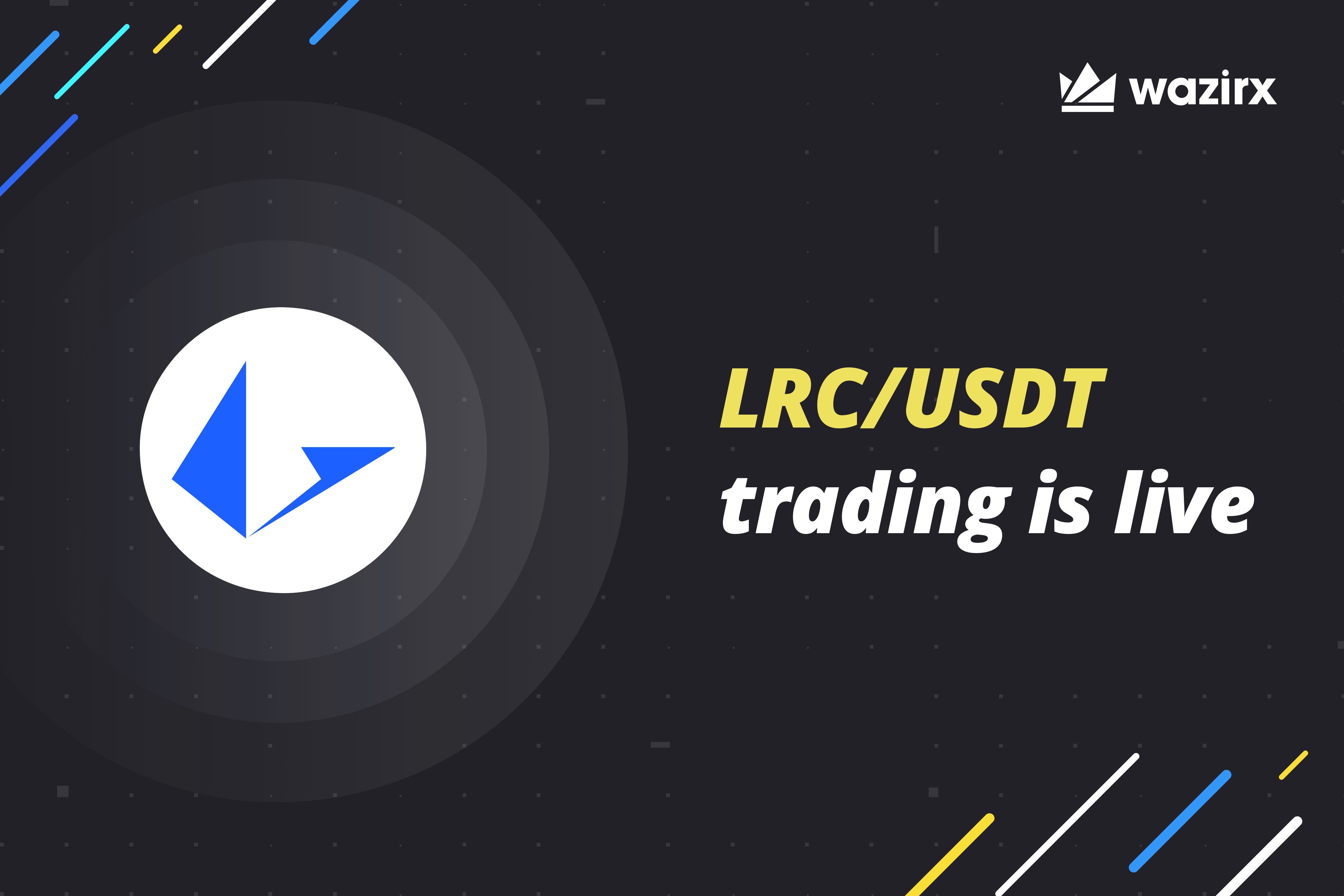 Namaste Tribe! Loopring (LRC) is listed on WazirX and you can buy, sell, trade LRC in our USDT market.
LRC Listing Schedule
Deposits — You can deposit LRC from another wallet to WazirX
Trading — You can buy, sell, trade LRC in our USDT market
Withdrawals — You can withdraw LRC from your WazirX wallet
About LRC
LRC is the Ethereum-based cryptocurrency token of Loopring, an open protocol designed for the building of decentralized crypto exchanges.
In 2020, the average daily trading volume of the entire cryptocurrency market fluctuated in the approximate range of $50-$200 million. Most of that trading is conducted on centralized cryptocurrency exchanges — online platforms operated by private companies that store users' funds and facilitate the matching of buy and sell orders. Such platforms have a number of downsides common to all of them, so a new type of exchange — decentralized— has emerged to try to alleviate these disadvantages. However, fully decentralized exchanges are not without their own flaws.
Loopring's purported goal is to combine centralized order matching with decentralized on-blockchain order settlement into a hybridized product that will take the best aspects of both centralized and decentralized exchanges.
Trading price (past 24 hrs): $0.165660 USD
Global Market Cap (past 24 hrs): $189,635,756 USD
Global Trading Volume (past 24 hrs): $67,294,882 USD
Circulating Supply: 1,144,730,218 LRC
Total Supply: 1,374,513,897 LRC
Happy Trading!
Disclaimer: Cryptocurrency is not a legal tender and is currently unregulated. Kindly ensure that you undertake sufficient risk assessment when trading cryptocurrencies as they are often subject to high price volatility. The information provided in this section doesn't represent any investment advice or WazirX's official position. WazirX reserves the right in its sole discretion to amend or change this blog post at any time and for any reasons without prior notice.