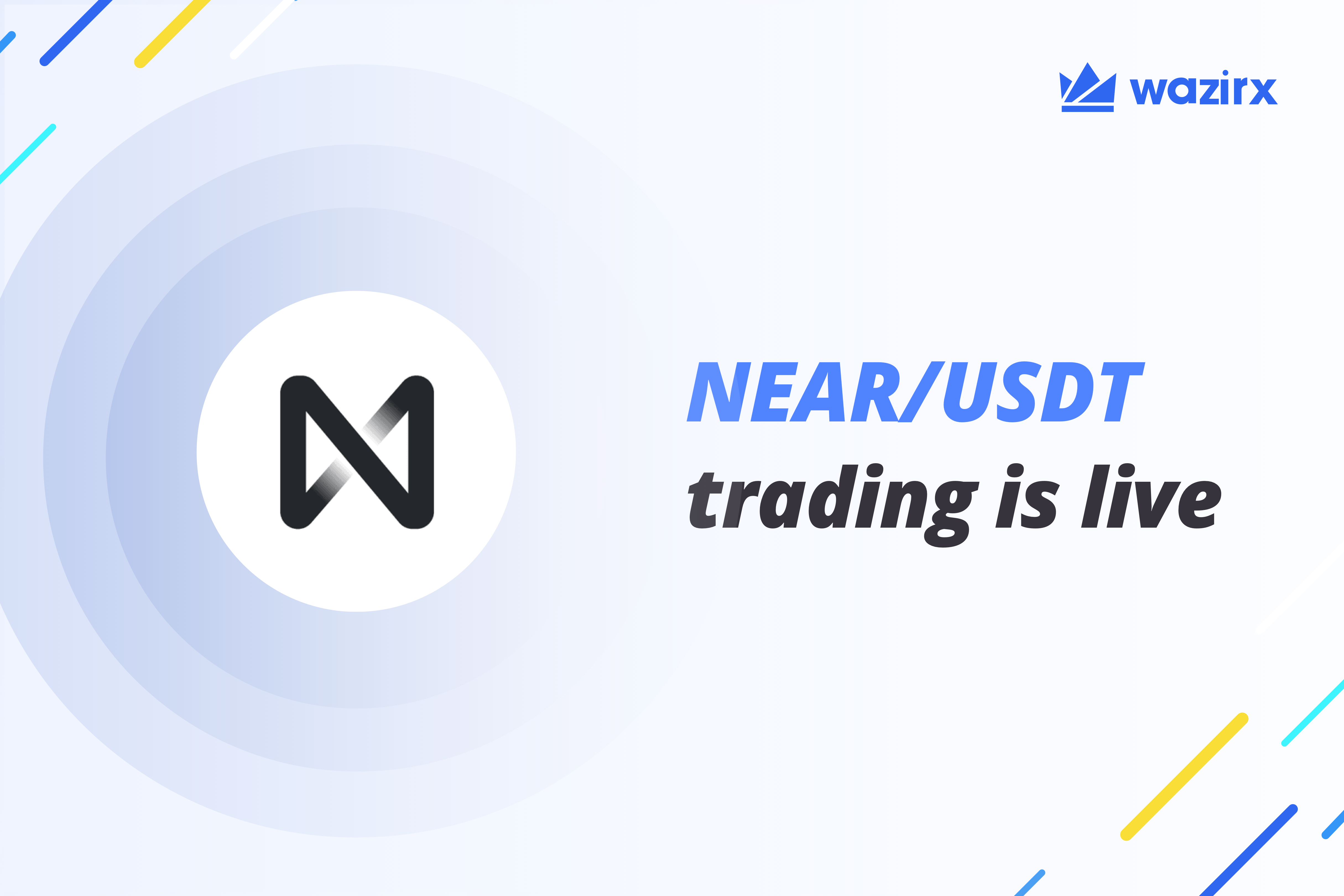 Namaste Tribe! NEAR is listed on WazirX and you can buy, sell, trade NEAR in our USDT market.
What about NEAR Deposits & Withdrawals?
NEAR is a part of our Rapid Listing Initiative. Hence, we will start NEAR trading without enabling its deposits and withdrawals. What does it mean for you?
Deposits — You won't be able to deposit NEAR from another wallet to WazirX
Trading — You will be able to buy, sell, trade NEAR in our USDT market. When you buy NEAR, it will appear in your "Funds"
Withdrawals — You won't be able to withdraw NEAR from your WazirX wallet. You can, however, sell it in the USDT market
Don't worry, you'll be able to deposit/withdraw NEAR on WazirX very soon. Read more about the Rapid Listing Initiative here.
About NEAR
NEAR Protocol is a decentralized application platform designed to make apps usable on the web. The network runs on a Proof-of-Stake (PoS) consensus mechanism called Nightshade, which aims to offer scalability and stable fees.
NEAR is the native utility token that is used for:
Fees for processing transactions and storing data.
Running validator nodes on the network via staking NEAR tokens.
Used for governance votes to determine how network resources are allocated.
NEAR tools include:
NEAR SDKs which include standard data structures and testing tools for Rust and AssemblyScript.
Gitpod for NEAR to create a zero time onboarding experience for developers.
NEAR Wallet that lets application developers create streamlined user experiences.
NEAR Explorer to aid with both debugging of contracts and the understanding of network performance.
NEAR Command Line Tools to allow developers to deploy applications from local environments.
Trading price (past 24 hrs): $0.720004 USD
Global Market Cap (past 24 hrs): $125,911,660 USD
Global Trading Volume (past 24 hrs): $11,171,819 USD
Circulating Supply: 174,876,443 NEAR
Total Supply: 1,000,000,000 NEAR
Happy Trading!
Disclaimer: Cryptocurrency is not a legal tender and is currently unregulated. Kindly ensure that you undertake sufficient risk assessment when trading cryptocurrencies as they are often subject to high price volatility. The information provided in this section doesn't represent any investment advice or WazirX's official position. WazirX reserves the right in its sole discretion to amend or change this blog post at any time and for any reasons without prior notice.