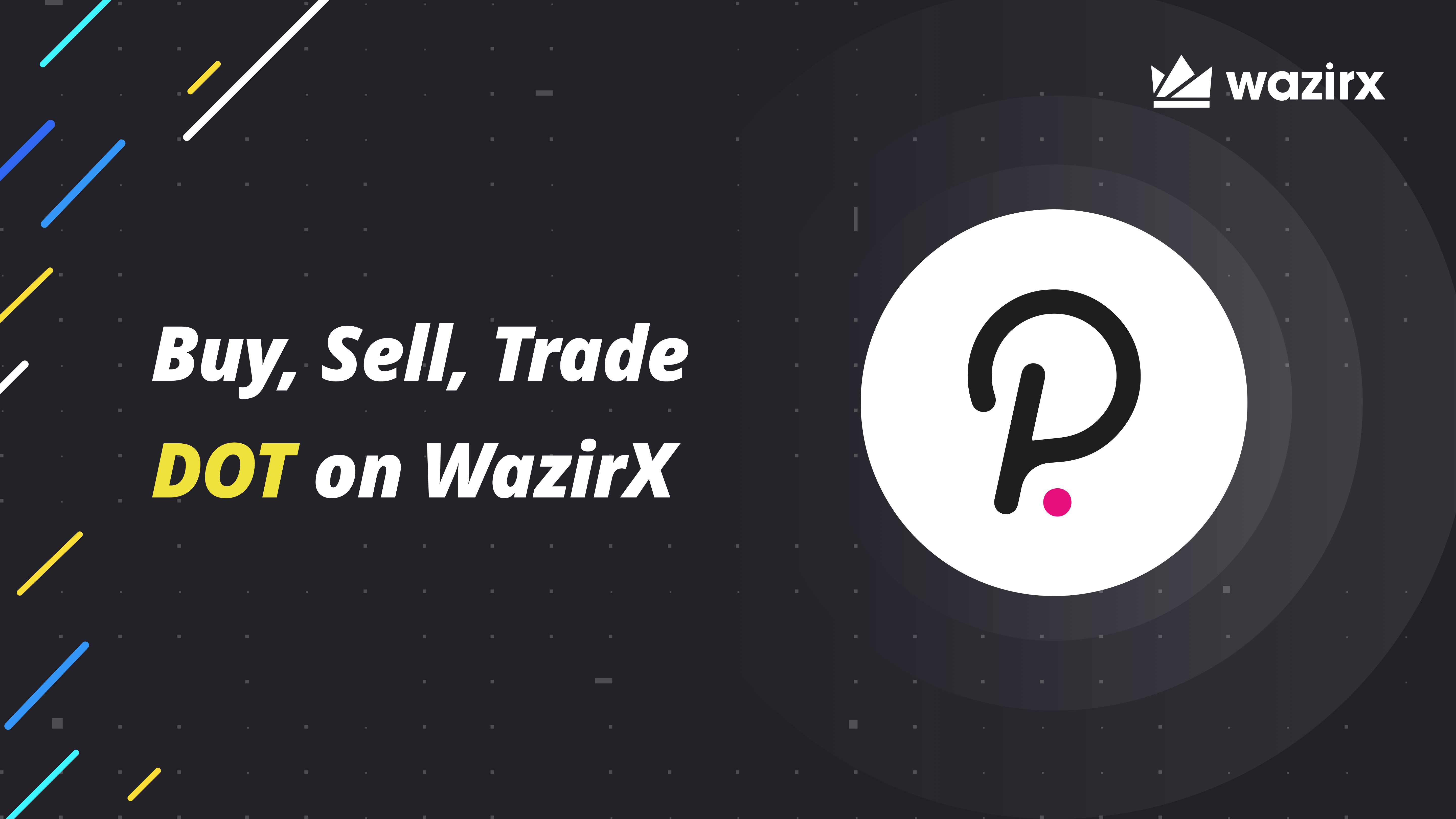 Namaste Tribe! Polkadot (DOT) is listed on WazirX and you can buy, sell, trade DOT in our USDT market.
What about DOT Deposits & Withdrawals?
DOT is a part of our Rapid Listing Initiative. Hence, we have started DOT trading without enabling its deposits and withdrawals. What does it mean for you?
Deposits — You won't be able to deposit DOT from another wallet to WazirX
Trading — You will be able to buy, sell, trade DOT in our USDT market. When you buy DOT, it will appear in your "Funds"
Withdrawals — You won't be able to withdraw DOT from your WazirX wallet. You can, however, sell it in the USDT market
Don't worry, you'll be able to deposit/withdraw DOT on WazirX very soon. Read more about the Rapid Listing Initiative here.
About DOT
Polkadot is an open-source project founded by the Web3 Foundation, a Swiss Foundation founded to facilitate a fully functional and user-friendly decentralized web. Polkadot is a sharded protocol that enables blockchain networks to operate together. The DOT token serves three distinct purposes: governance over the network, staking, and bonding.
Polkadot aims to enable a completely decentralized web where users are in control. Polkadot is built to connect private and consortium chains, public, and permissionless networks, oracles, and future technologies. Polkadot aims to facilitate an internet where independent blockchains can exchange information and transactions in a trustless way via the Polkadot relay chain. Polkadot aims to make it easier than ever to create and connect decentralized applications, services, and institutions.
The Web3 Foundation is partnering with entities to build Polkadot and foster the development of services and applications that will run on it. Web3 Foundation is providing grants for the development of the ecosystem.
Trading price (past 24 hrs): $5.22 USD
Global Market Cap (past 24 hrs): $4,446,725,800 USD
Global Trading Volume (past 24 hrs): $965,709,913 USD
Circulating Supply: 852,647,705 DOT
Total Supply: 987,964,778 DOT
Happy Trading!
Disclaimer: Cryptocurrency is not a legal tender and is currently unregulated. Kindly ensure that you undertake sufficient risk assessment when trading cryptocurrencies as they are often subject to high price volatility. The information provided in this section doesn't represent any investment advice or WazirX's official position. WazirX reserves the right in its sole discretion to amend or change this blog post at any time and for any reasons without prior notice.