This article is available in the following languages:
Namaste Tribe! 🙏
WazirX API is now available for all users.
API allows you to connect to WazirX's servers via several programming languages. Data can be pulled from WazirX and interact with other external applications. You can view your current wallet and transaction data, make trades, and deposit and withdraw your funds in third-party programs.
Creating an API Key is a simple process that can be completed in just 5 minutes.
For more details on WazirX API, please refer here.
How to create your own WazirX API Key?
1. After logging into your WazirX account, go to Account Settings > API Key Manager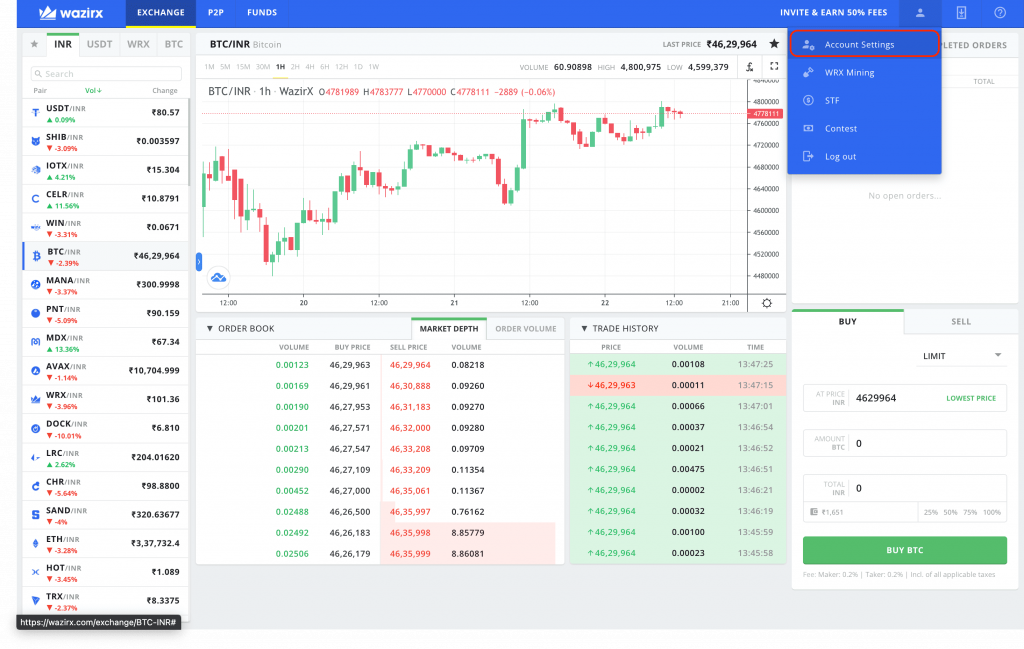 2. Click on Create New Key, enter a name for your API Key and complete the security verification.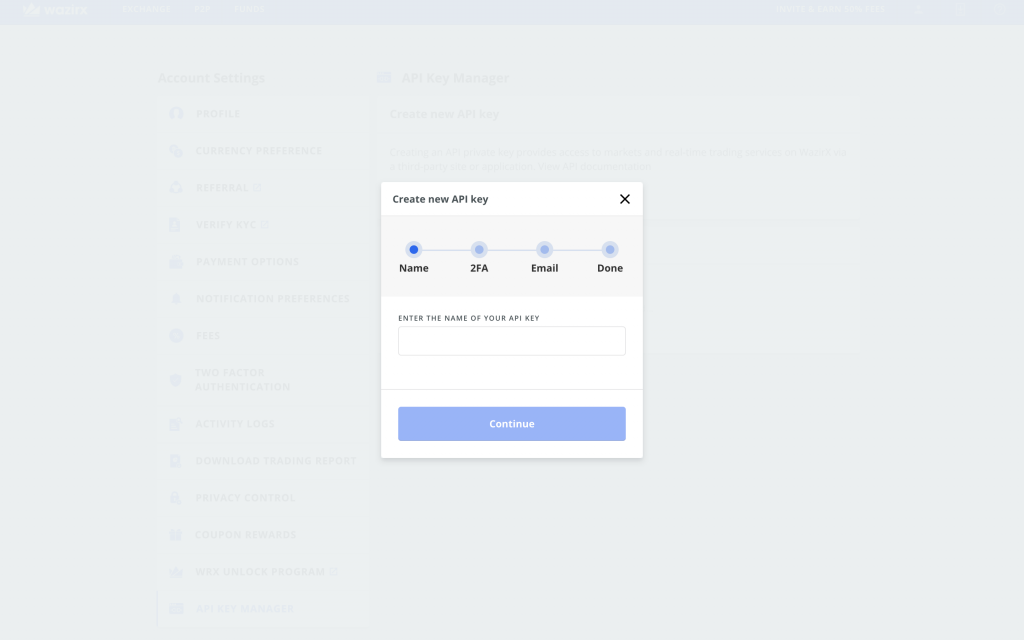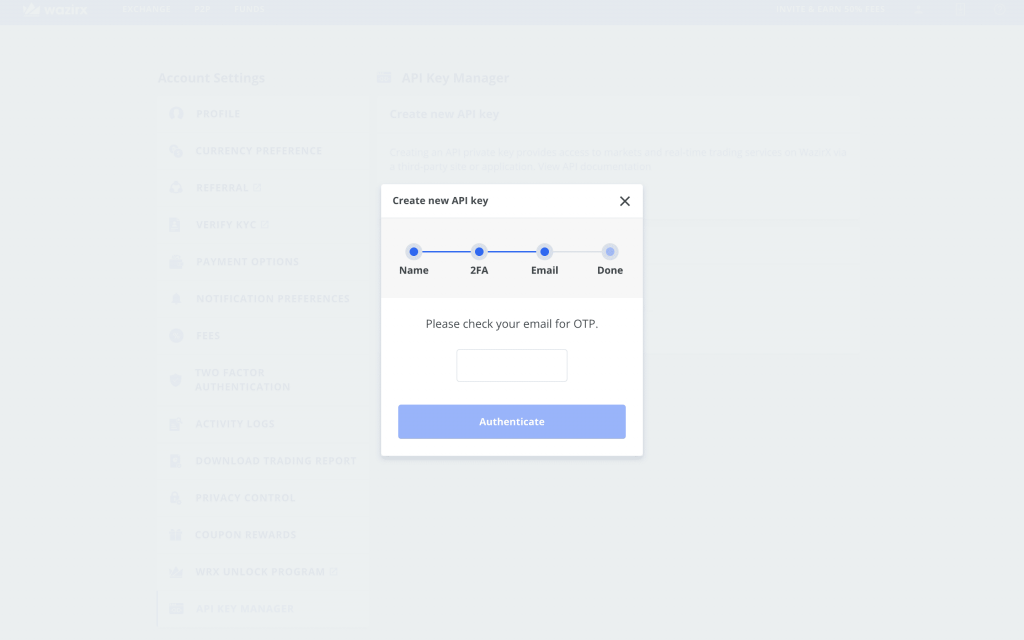 3. Your API Key is now created.
Please keep your Secret Key securely as will not be shown again. Do not share this key with anyone. If you forget your Secret Key, you will need to delete the API Key and create a new one. Please take note of the IP access restrictions. We recommend choosing Restrict access to trusted IPs only for higher security.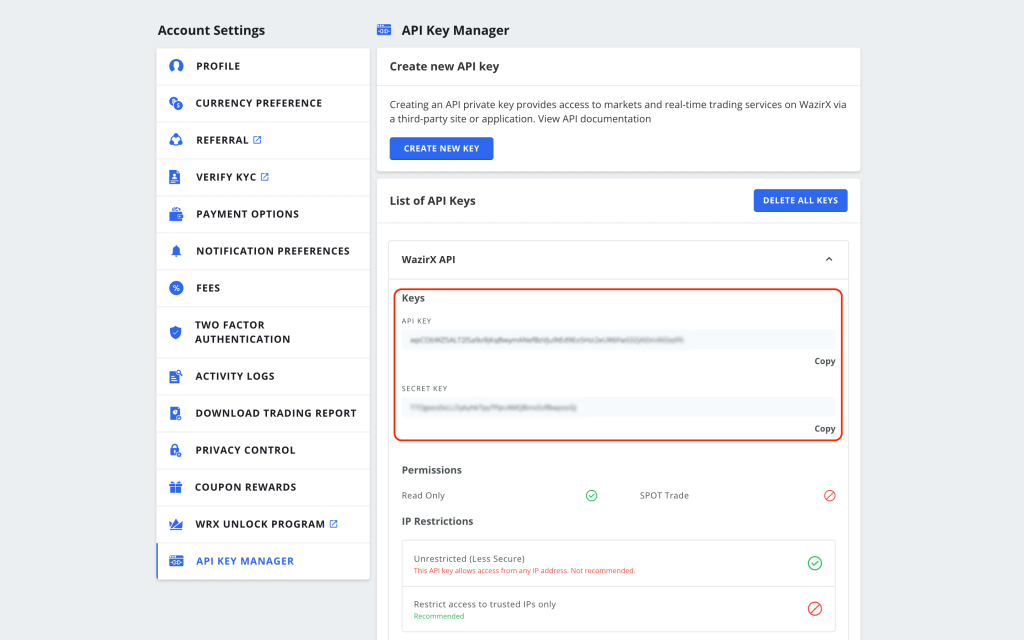 4. You can edit your API Key trading permissions and IP restrictions and update as needed. By default, they're Read Only. You can enable SPOT trading by clicking on the toggle.
Use WazirX API for advanced trading and make the most of India's largest exchange with the highest liquidity. Read full documentation here.
Stay updated with WazirX API news here.
Happy trading 🚀
Disclaimer: Cryptocurrency is not a legal tender and is currently unregulated. Kindly ensure that you undertake sufficient risk assessment when trading cryptocurrencies as they are often subject to high price volatility. The information provided in this section doesn't represent any investment advice or WazirX's official position. WazirX reserves the right in its sole discretion to amend or change this blog post at any time and for any reasons without prior notice.