Note: This post has been written by a WazirX Warrior as a part of the "WazirX Warrior program".
The Reserve Bank of India had curbed trading of cryptocurrency in India by a circular issued on April 6, 2018. The circular directed all entities regulated by RBI to not deal in virtual currencies or provide services. Many cryptocurrency exchanges had to shut their operations as they couldn't access the banking channels to carry on businesses. Many users quitted cryptocurrency trading and some opted for peer to peer trading. The prospect of cryptocurrency in India was looking bleak but the Supreme Court quashed RBI's curbs on cryptocurrency trading in India in the first week of March 2020. National Association of Software and Service Companies (NASSCOM) commented that "We welcome the Supreme Court's decision to lift RBI's ban on trading in cryptocurrency. We believe that banning technology is not the solution, a risk-based framework must be developed to regulate and monitor cryptocurrencies and tokens." India's cryptocurrency industry, sustained on peer to peer trading for the last a few years, bounced back.
Source -Trading volumes on peer-to-peer crypto platforms Localbitcoins and Paxful grew steadily in last 3 years
India's crypto hope amidst market turbulence
Q1 was a turbulent time for all financial markets globally due to the COVID-19 pandemic. Stock markets and all traditional assets plummeted. Every liquid asset faced unanimous sell-off pressure and the price of Bitcoin fell to $3,900 on 12th March 2020. Since then, the cryptocurrency market has recovered. Now Bitcoin is trading above $11,000 and there is speculation of more price appreciation. India's cryptocurrency market also gained a considerable global market share. The removal of the banking ban drew a lot of new investors into cryptocurrency. The COVID-19 crisis is not over yet but the number of new sign-ups in Indian crypto exchanges and the daily trade volumes has increased dramatically.
Google trend analysis with the keyword 'Bitcoin' in India for the last 1 year – Numbers represent search interest relative to the highest point on the chart for the given region and time. A value of 100 is the peak popularity for the term. A value of 50 means that the term is half as popular. A score of 0 means there was not enough data for this term.
Record-breaking Volume
"It is expected that the global market share of crypto transactions in the Indian market will increase significantly in 2020-2022." – Bitcoin.com report
Exchange Normalized Trade volume of WazirX in last 1 year – from Coingecko
For a newbie, cryptocurrency often seems to be very complex. The nationwide extended lockdown crippled Indian economy but people spent huge time in the home with the internet and grew a considerable interest in crypto assets. Most probably, they also did considerable research about what asset they should acquire, the benefits of the assets and different ways to use the assets. With the price appreciation of various cryptocurrencies, crypto trading turned out to be a big opportunity for the Indians. The removal of the earlier regulatory hurdle bolstered user growth. Web traffic to Indian exchanges increased manifold. Many local exchanges registered ATH for registered active users and the trading volume went up 10X. The trade volume increased not only in the local exchanges but also in the global exchanges.
Source – Trending countries: Increase in use in July'20 over June'20
Youth user growth in India
CoinMarketCap, a leading crypto-asset information site, published in their Q1, 2020 report that compared to the last quarter, 18-24 age group had a 46.04% increase in site visits. Post-millennials or Generation Z are becoming more interested in cryptocurrency and India is one of the countries that saw 80% quarter on quarter growth in users of the 18-24 age bracket.
More than 80% growth in users aged 18-24 in Q1 – Chart by the author (Data from CoinMarketCap report)
And the ecosystem expands
Binance, the world's largest cryptocurrency exchange by trading volume and users, and WazirX recently announced a joint initiative "Blockchain for India". USD 50 million funds have been set up to incubate and invest in blockchain projects and startups. Billionaire American venture capitalist Tim Draper also plans to invest in India now to take advantage of India's crypto renaissance. India has no dearth of amazing tech talent. Matic Foundation, based at Bangalore, recently launched the mainnet of Matic, a side chain scaling solution for Ethereum. They brought 10 nodes online after years of development. Indian technology giant Infosys has joined Matic Network as a validator. TCS, another domestic tech goliath, has launched a cryptocurrency trading platform called Quartz Smart Solution for banks and investments. A state like Telangana is planning to be the blockchain capital of India. The state government has already conceptualized the country's first 'Blockchain District', which will be an area within Hyderabad, aimed at creating the desired ecosystem. The blockchain startups of India are being wooed to have a presence there through lucrative offers. Indian technology company Tech Mahindra will provide technical assistance to the blockchain district and they have already signed an agreement with the government.
The cryptocurrency industry thrived even after the banking ban. Is it poised to boom? The lockdown restrictions in the country are being removed gradually and the economy has normalized in many parts of the country. Unlocking the economy may facilitate more growth of the cryptocurrency industry. The government is discussing crypto regulation and a regulated environment will only boost the industry. The local exchanges are already KYC/AML compliant. Are we going to see fierce competition between local and global exchanges for a pie of India's market share? There is no doubt about this. All venture capitalists have started to fund Indian blockchain startups. The users have already acquired the basic knowledge to use cryptocurrency. India is one of the biggest remittance markets and blockchain technology can provide a basis for remittance and peer to peer asset transfer. All these things can be driven by simple user interfaces rather than going into the complexity of technical knowhow of blockchain. The biggest technological revolution in India is just awaited. The countdown has begun. The day is not far away when India will become the leading player in the global crypto economy and blockchain industry.
WazirX Warrior Author: Paragism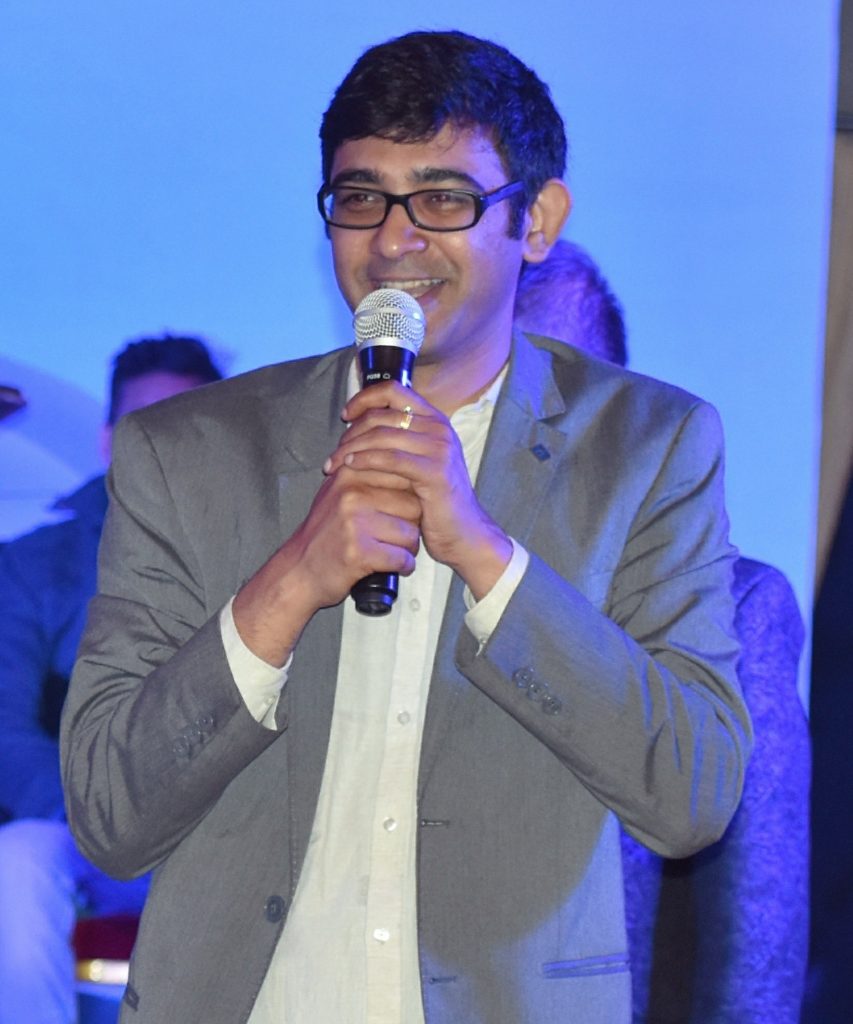 Disclaimer: Cryptocurrency is not a legal tender and is currently unregulated. Kindly ensure that you undertake sufficient risk assessment when trading cryptocurrencies as they are often subject to high price volatility. The information provided in this section doesn't represent any investment advice or WazirX's official position. WazirX reserves the right in its sole discretion to amend or change this blog post at any time and for any reasons without prior notice.