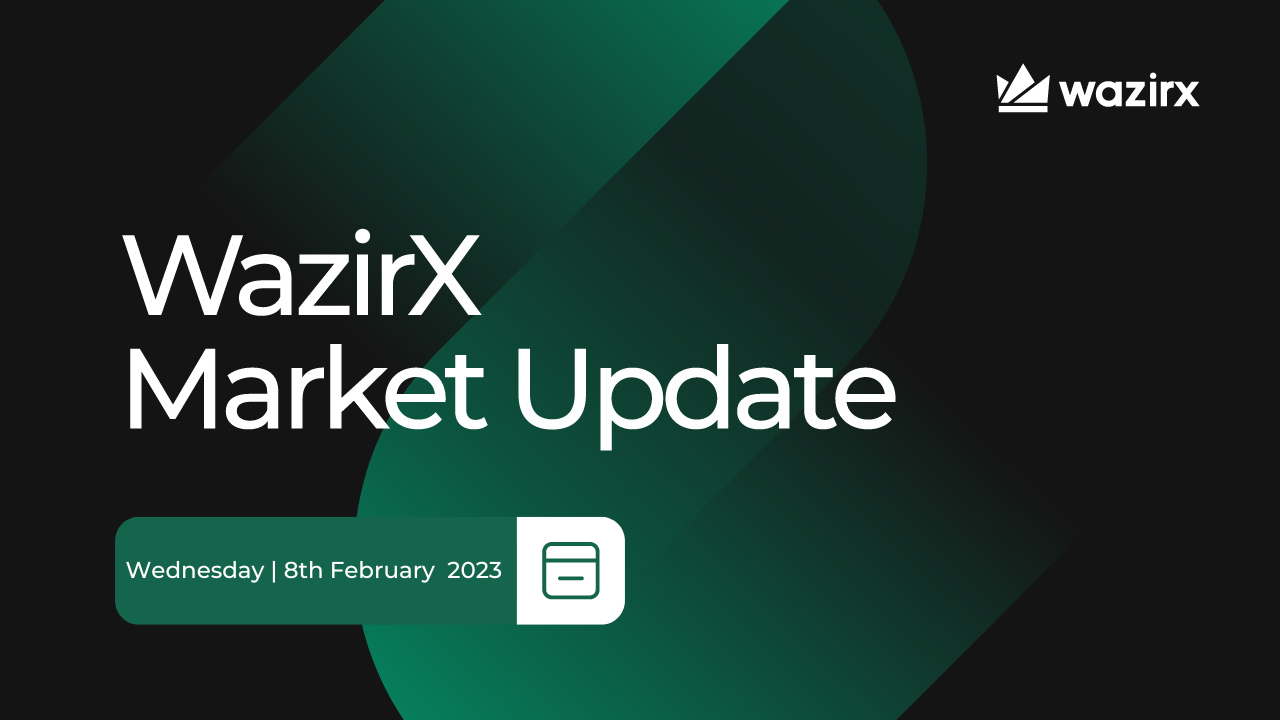 The Crypto market is showing cautious growth as investors continue to react to Federal Reserve Chairman Jay Powell's hints that the fight against inflation is coming to an end.
At 10:00 AM on 8 February 2023, Bitcoin was trading at ₹19,43,000 on WazirX with a small drop of 0.07% over the past 24 hours. However, globally, the world's largest Crypto by market capitalization saw a 2% increase on-day to reach $23,276.
Ethereum, the second-largest Crypto, has also seen positive growth of 0.76% in the last 24 hours, trading at ₹1,41,000 on WazirX and rising 3% globally to $1,671
On WazirX, The Graph (GRT), Siacoin (SC), and Oasis Network (ROSE) saw exceptional gains with price changes of 48.09%, 34.64%, and 19.74%, respectively. The Graph's GRT token, in particular, has risen 55% over the past week (globally) due to significant growth within The Graph ecosystem.
On the other hand, Dash (DASH), Standard Tokenization Protocol (STPT), and DFI.Money (YFII) saw negative price changes of 2.85%, 2.04%, and 1.95%, respectively.
Meanwhile, Dogecoin (DOGE) had a positive price change of 0.37% over the last 24 hours and was priced at ₹7.8001 on WazirX. Shiba Inu (SHIB) also saw a positive price change of 0.58% and was priced at ₹0.001218 for 1 SHIB.
Disclaimer: Cryptocurrency is not a legal tender and is currently unregulated. Kindly ensure that you undertake sufficient risk assessment when trading cryptocurrencies as they are often subject to high price volatility. The information provided in this section doesn't represent any investment advice or WazirX's official position. WazirX reserves the right in its sole discretion to amend or change this blog post at any time and for any reasons without prior notice.