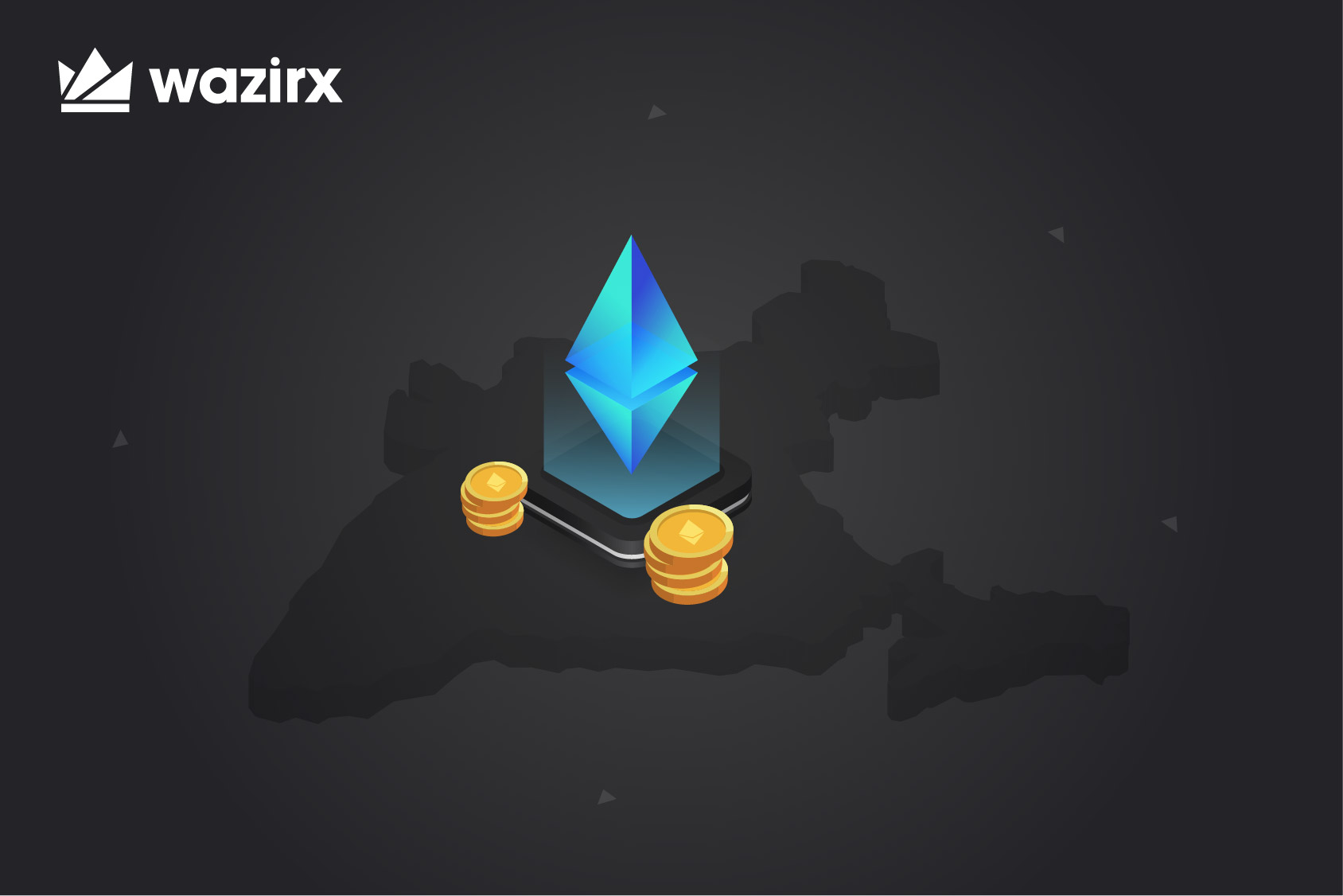 Day after day, the cryptocurrency market conquers more space and attention from different audiences, making it difficult to ignore.
The Bitcoin network quietly remains the leader in this market, with a larger capitalization, greater decentralization, and network size.
However, for a long time, the project that occupies the second place has stood out and supported the creation of the vast majority of other tokens existing in this ecosystem.
Inspired by the concepts proposed by Satoshi Nakamoto, such as consensus and decentralization, the Ethereum network emerged in 2013 with the proposal to allow new features to the blockchain technology and expand the possibilities initiated by the Bitcoin network, increasing the potential for disruption to various industries, especially that of finance.
In this article, we've highlighted some of the points that make the Ethereum network an important part of building the next generation of the internet in India. Thus, try to understand it better.
What is Ethereum?
Bitcoin is the most famous digital currency on the market. However, it is not the only cryptocurrency in existence. In fact, in January, there were already more than 4,000 cryptocurrencies in the world. Of course, not all of these coins are really good and reliable.
However, there is a system that is gaining more and more prominence, the Ethereum. In comparing the capitalization of each of the existing cryptocurrencies, we can note that Ethereum is the second in capitalization, a little behind Bitcoin.
Ethereum is sometimes called a digital currency. However, the truth is that Ethereum is not a cryptocurrency. It is an ecosystem whose currency is called Ether. Ethereum intends to decentralize everything in the world, and it is being used widely in many applications. Besides all these applications, Ethereum is now adapted by big companies like Amazon and IBM.
Because it works in a distributed way, there is no possibility of censorship, downtime, control, and interference from third parties. Furthermore, Ethereum was designed to be adaptable and flexible and, for these and other reasons, it is considered the "world programmable blockchain."
The purpose is different from Bitcoin. While this is used for sending and storing value, the Ethereum blockchain focuses on creating and executing smart contracts and any decentralized application, functioning as a decentralized "world wide web."
The birth of Ethereum 2.0
Through the medium of Twitter, the long-awaited birth of Ethereum 2.0 was announced. Therefore, the so-called "genesis" of this chain of blocks now reaches a new version much more focused on scalability and efficiency.
The difference in the consensus mechanism allows adding new blocks to the blockchain. This is the main basis of differentiating Ethereum (1.0) from Ethereum 2.0. To your knowledge, in the "old" version of Ethereum, Proof of Work (PoW) was used, and now in Ethereum 2.0, Proof of Stake (PoS) will be used.
Ethereum versus Bitcoin
The first difference between Bitcoin and Ethereum is that Bitcoin is a currency, whereas Ethereum is an ecosystem. In this way, Bitcoin works like a decentralized currency. Ethereum, on the other hand, aims to decentralize everything in the world.
For example, to buy a house today, you need the intermediation of brokers and lawyers. However, through Ethereum's smart contracts, purchasing a home can be negotiated between the buyer and seller without intermediation.
For India, the potential for disruption in Ethereum is high.
Ethereum has the potential to cause considerable changes in various industries as it can optimize virtually all types of businesses and can be used to create decentralized applications in many different areas.
Therefore, it is considered the "money internet" for being a kind of distributed global computer, where everything is transparent and open to everyone. For getting access, no special permission is required. Follow the points below to understand its potential:
Financial system for everyone
The financial market can be considered the engine that approximates the surplus of agents deficit agents, i.e., investors borrowers credit. The problem with the traditional system is that it excludes many people and does not provide fair ways of accessing services and credit.
With the solutions being built at Ethereum, all people need to access similar services, such as loans and savings.
Advancement in the education system
In collaboration with the Government of Maharashtra, LegitDoc is aiming to introduce Ethereum in their education system for providing secured diploma certificates. It is probably a very big step towards bringing this Ethereum technology to India. Other state governments such as Karnataka and Telangana have also shown their interest in adopting this new technology.
Thus, this blockchain application can be a big boon for the Indian government in foraging the viability of Ethereum in the nation.
Commercial guarantees
Ethereum creates a safer and more transparent trading environment, where service providers and customers have an integrated and secure guarantee that funds will only change hands if what was initially agreed is fulfilled.
You don't need the influence of a big company to do business because, through autonomous contracts, everything is automated and unchanging.
A more private internet
In the centralized format the world is used to, data is exposed, stolen, and monetized by third parties. There is no need to provide all of your personal information to use an Ethereum app because its working is based on a value-based economy rather than surveillance.
A peer-to-peer network
Ethereum allows you to move money or make deals directly with another person. There is no need to use any intermediary company. Here come non-fungible tokens (NFTs), which allow artists to market their works without going through a traditional gallery's bureaucratic and costly intermediation.
In addition to the NFTs and decentralized finance ( DeFi ), there are still fascinating projects that have been built through the Ethereum Virtual Machine (EVM) in the area of electricity, health records, supply chains, voting systems, and more.
Ethereum represents a true haven for innovation. It is a fundamental tool for many developers and entrepreneurs to create decentralized businesses in formats that would not have been possible before. Thus, In India, we can make Ethereum a playground for innovation, and under its umbrella, we can create high possibilities of success.
Disclaimer: Cryptocurrency is not a legal tender and is currently unregulated. Kindly ensure that you undertake sufficient risk assessment when trading cryptocurrencies as they are often subject to high price volatility. The information provided in this section doesn't represent any investment advice or WazirX's official position. WazirX reserves the right in its sole discretion to amend or change this blog post at any time and for any reasons without prior notice.