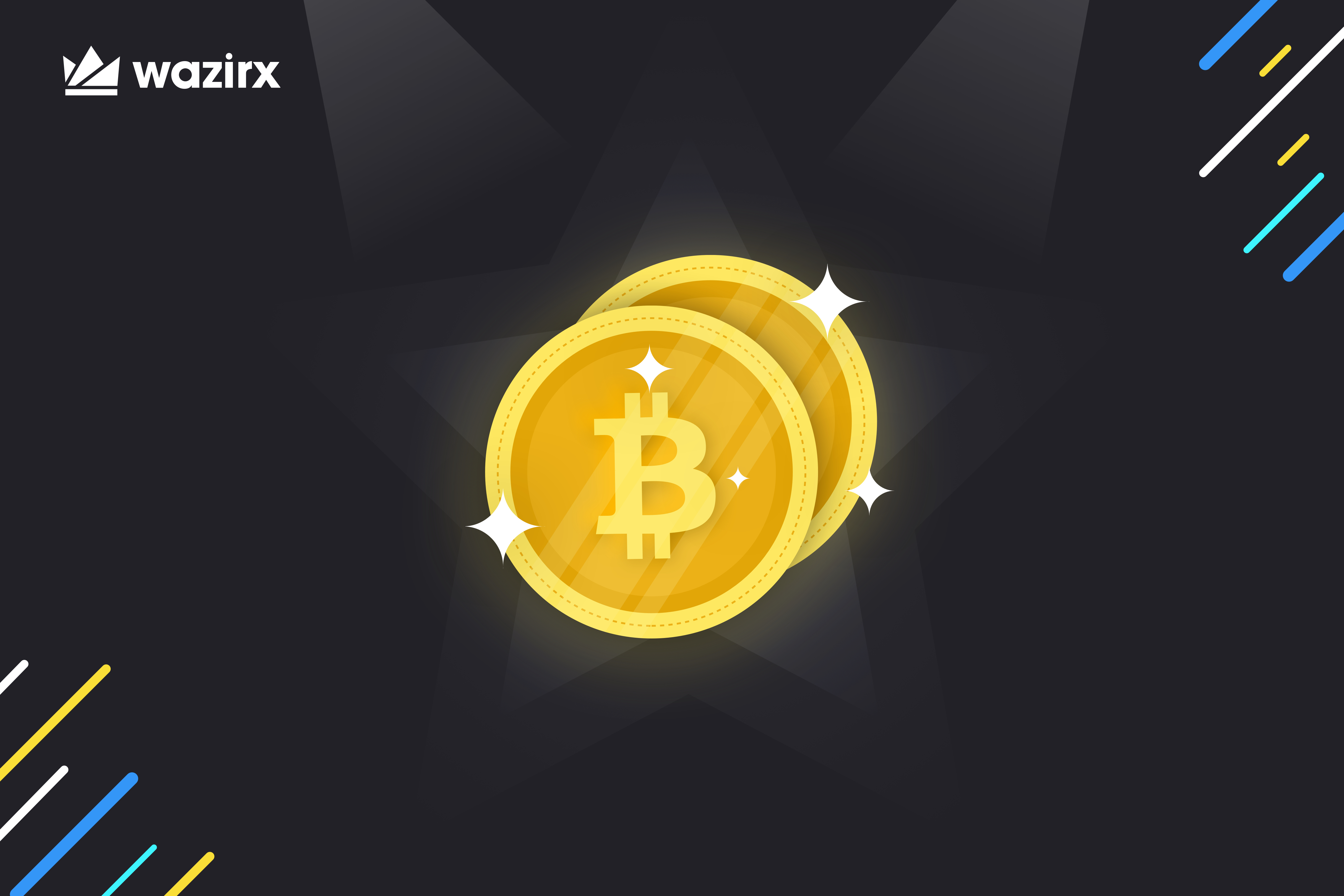 Cryptocurrencies and their popularity have grown fairly well over the past few years. With celebrities investing and promoting cryptocurrencies like Bitcoin on various social media platforms, showing their support is certainly contributing to their rise and giving an overall boost to the industry. Here are a few celebrities who are actively talking about, using, and investing in Bitcoin!
Elon Musk
Elon Musk, the business magnate and the CEO of Tesla and SpaceX, has publicly stated that he doesn't own more than 0.25 BTC – worth about $5000 in December 2020. In a thread started by J.K.Rowling, he clarified that although he certainly buys into the concept of cryptocurrency, and has even called Bitcoin's design 'brilliant,' he doesn't own a huge share of the same.
During the ARK Invest podcast with Cathie Wood, the firm's CEO, he said, "Paper money is going away. And crypto is a far better way to transfer values than a piece of paper, that's for sure." He wants to be paid in Bitcoin, too.
Amitabh Bachchan
Bollywood veteran and megastar Amitabh Bacchan is reported to have invested over $250,000 in Bitcoin along with his son and actor Abhishek Bacchan since 2018. The surge of the cryptocurrency in 2017 added more than $100 million to the 77-year-old actor's fortune. The fact that it was short-lived is another story, but this certainly shows how Indian celebrities are getting more interested in and intrigued about the cryptocurrency.
Bill Gates
Bill Gates, the American business magnate, and philanthropist has shown his appreciation for Bitcoin in the past and even stated that it is better than Government currency. Yahoo Finance reports that Bill Gates and his friends have invested a whopping $170 billion in Bitcoin! This can seem shocking to some. But Bill Gates believes that even though he is not completely confident about cryptocurrencies, they certainly have the potential to empower the poorest, and he remains interested in the Blockchain technology.
Cameron and Tyler Winklevoss
Cameron and Tyler Winklevoss of Facebook and The Social Network fame became the first 'Bitcoin Billionaires' by simply investing in Bitcoin when it was $120 a coin. Using the $65 million they got for their case against Mark Zuckerberg, they became billionaires when Bitcoin's value touched $11,000 in 2017. Which means that as of December 2020, there holdings are worth nearly $2 billion.
Ashton Kutcher
American actor Ashton Kutcher, who is also the co-founder of venture fund A-Grade Investments, reportedly invested $12 million in Bitcoin on behalf of his company. The actor spoke in favor of the cryptocurrency at TechCrunch Disrupt NY, stating that the technology behind Bitcoin is decentralized and he has secured good results from his investments in the cryptocurrency.
Paris Hilton
Paris Hilton may not be into Bitcoin, but she's certainly into cryptocurrencies. In August 2020, Paris Hilton announced that she'd auctioned a digital painting she made of her cat, Munchkin, for 40 ETH. At the time of sale, the transaction was worth nearly $17,000. The auction was held through an Ethereum-based auction platform called Cryptograph. Whether she owns more ETH or other cryptocurrencies remains a secret. She has been associated with other projects, such as LydiaCoin, back in 2017. But we do know she made 40 ETH here.
50 Cent
Curtis Jackson, aka 50 Cent, confessed in 2018 that he made about $8 million by embracing crypto and accepting Bitcoin as a means of payment for his album in 2014, making him one of the many who benefited from the cryptocurrency's boom. He's one of the few celebrities who admitted to embracing the cryptocurrency early and subsequently benefitting from it. The artist reportedly collected 700 BTC for the album – which would be worth upwards of $1.3 million in December 2020.
Cryptocurrencies, particularly Bitcoin, are gaining traction across all industries. Celebrities such as Paris Hilton, Kanye West, Snoop Dog, Serena Williams, Mike Tyson, Floyd Mayweather Jr., and many more across industries are showing interest in the technology and its growth potential in the upcoming years.
Celebrity investments certainly add to Bitcoin's credibility and popularity and other cryptocurrencies, as they are introduced to the general public through these trusted public figures. Celebrity involvement in the crypto and blockchain industry can be advantageous for the latter, after all.
Disclaimer: Cryptocurrency is not a legal tender and is currently unregulated. Kindly ensure that you undertake sufficient risk assessment when trading cryptocurrencies as they are often subject to high price volatility. The information provided in this section doesn't represent any investment advice or WazirX's official position. WazirX reserves the right in its sole discretion to amend or change this blog post at any time and for any reasons without prior notice.