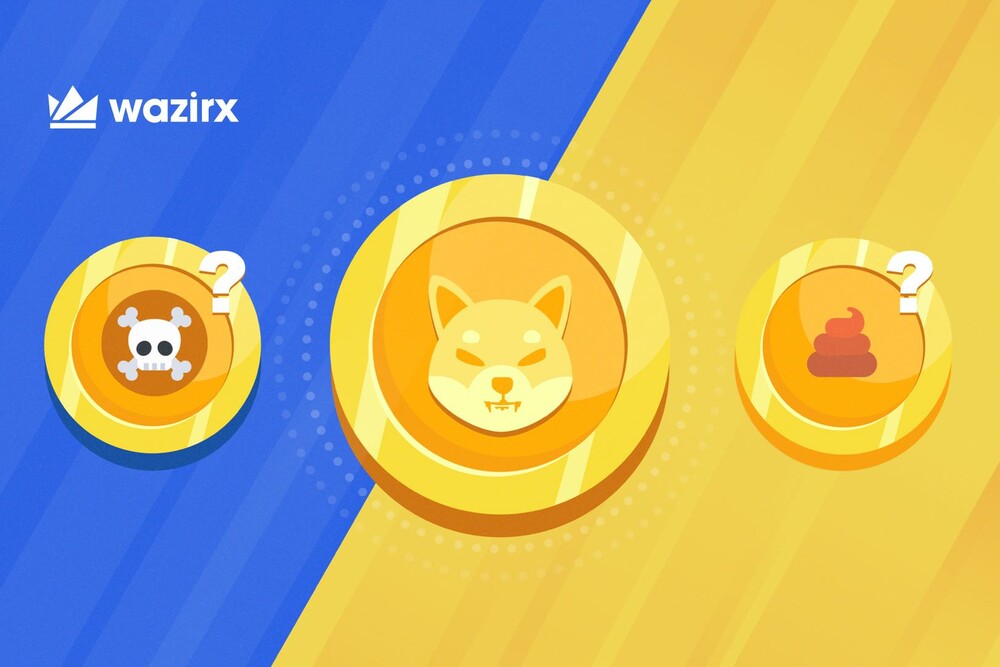 With the recent rise of altcoins and their widespread gain in popularity and media exposure, several tokens have established themselves in today's crypto market, albeit in unusual ways. One such token is Shiba, which has been listed by Coinbase in mid-2021. If Shiba Inu was just another Shit coin, there is not a chance that the Coinbase experts would have permitted such a listing.
So, what really is going on behind the scenes, and is there something of value to be found in this coin?
What is Shiba Inu?
Created in August 2020 by a pseudonymous developer called Ryoshi, Shiba Inu has come to be known as the "Dogecoin killer". It is interesting to note that Ryoshi's intention behind creating such a coin was to explore and experiment in community governance and decentralization and not to compete with any altcoins directly. This idea came to Ryoshi and his anonymous friend at the 2019 DevCon V conference held in Japan. This anonymous friend (speculated by some to be Vitalik Buterin himself) is the person who created the Shiba token smart contract on Ethereum while also providing as much as 10 ETH as liquidity for the ETH-SHIB trading pair on Uniswap.
After the initial hype died down, Shiba Inu was thought to be dead until it re-emerged in a massive way earlier this year.
The Return of $SHIB
In a Medium article, Ryoshi said, "with the resurgence of DOGE, SHIB has caught fire and is threatening to turn over the entire market." while also going on to encourage users to only use Uniswap and DEX.
Shiba Inu's first media mention came in mid-march about a 300% price pump following Elon Musk's tweets about getting a Shiba Inu dog, and about a month later, the Shiba Inu community came out with the first version of their white paper, which was aptly named The Woof Paper.
SHIB, DOGE, and other dog-themed tokens started to dominate headlines in May, especially around the time Vitalik Buterin announced his massive SHIB burn and several donations, which totalled close to $7 Billion. 
What is ShibaSwap?
The Shiba Inu community focuses on building an entire ecosystem, which means that SHIB is no longer a meme token. This ecosystem (specifically the ShibaSwap exchange) mostly centres around DeFi and is having its code audited by Certik.
ShibaSwap's launch will start with a 14-day Liquidity event that will allow liquidity providers to move their fungible Liquidity Provider tokens to ShibaSwap from other platforms like SushiSwap and UniSwap. By incentivizing this, a concept called a Vampire Attack is made possible, which essentially means that it makes it possible to take most of the crypto trading pair value and move it between different DEXs. The Shiba Inu community is currently looking to lure prospective LPs to ShibaSwap via tokens called BONEs that are also a part of their large ecosystem.
BONE and LEASH tokens
These two tokens are part of the Shiba Inu ecosystem and are ERC 20 Tokens on Ethereum. While BONE is not yet in circulation, LEASH has been in circulation for a few months and was designed to tame DOGE by rebasing to 1000x the value of DOGE every day. The purpose of LEASH is literally to tame DOGE as direct competition and hopefully kill it in the long run. However, LEASH is no longer a rebase token and has reached its maximum supply of just over 107k, which are all currently in circulation. Though it has no use case per se, it can be used to stake BONE.

Shiba Inu's upcoming token, BONE, will be rewarded to Liquidity Providers and stakers in the near future on the ShibaSwap DEX while also giving governance rights to holders in the ecosystem where 1 BONE could equal to 1 vote. BONE will have a max supply of 250 million, and a predetermined amount of BONE shall be generated per Ethereum block till it caps out in a few years. Perhaps it is also worth noting that centralized exchanges cannot earn any BONE as rewards from ShibaSwap as specified in the white papers.
This brings us to the final and most popular token known as SHIB.
SHIB tokens
SHIB, like BONE and LEASH, is also an ERC 20 token on ETH. This is also the most popular and flagship (or flag-shit, rather) token of the Shiba Inu ecosystem. With an insane initial supply of 1 quadrillion, about half of it went to Uniswap's ETH-SHIB pool, while the rest was sent to Vitalik's cold wallet address by Ryoshi. This caused Vitalik to notice billions of dollars of a token and decided to burn almost 80% of it to support the holders by bringing down the total supply. The rest of it was actually donated to India's Covid relief fund and other charitable and scientific organizations. 
Similar to LEASH, SHIB has no specific use or objective but can be staked to earn lots of BONE and 0.1% of all ETH swap fees on ShibaSwap post-release. This could potentially be extremely lucrative to future users and LPs.
The value of SHIB is extremely low, and reaching $1 would mean a market cap greater than ETH, but interestingly, its current market cap is over 3 billion dollars as of Sep 2021, which is remarkable, to say the least.
Shiba Inu's future
The long-term roadmap has been detailed in a recent medium post by Ryoshi, and it lists some very ambitious goals, some of which are certainly interesting to check out. The final and arguably the most interesting long term goal listed in the article is the creation of ShibaCon and the annual conference for Shiba enthusiasts.
Is it really a Dogecoin killer?
Considering the fact that both Shiba Inu and Dogecoin were created as jokes, it would be ignorant to look at them the same way now. It seems like Shiba Inu is here to stay and may, in fact, be the Dogecoin killer. DOGE so far has only been a meme and nothing more, with its value coming entirely from community support and nothing else, while SHIB may become a massive player in the Ethereum ecosystem by overcoming the issues and drawbacks associated with DOGE. Not to mention the fact that Shiba Inu seems to have some very influential and prolific personalities behind the project.
It is certainly exciting to see where Shiba Inu goes in the near future. With a community-driven value at the heart of its ecosystem, it wouldn't be a surprise if Shiba Inu blows up and becomes a dominant player in the future.
Disclaimer: Cryptocurrency is not a legal tender and is currently unregulated. Kindly ensure that you undertake sufficient risk assessment when trading cryptocurrencies as they are often subject to high price volatility. The information provided in this section doesn't represent any investment advice or WazirX's official position. WazirX reserves the right in its sole discretion to amend or change this blog post at any time and for any reasons without prior notice.