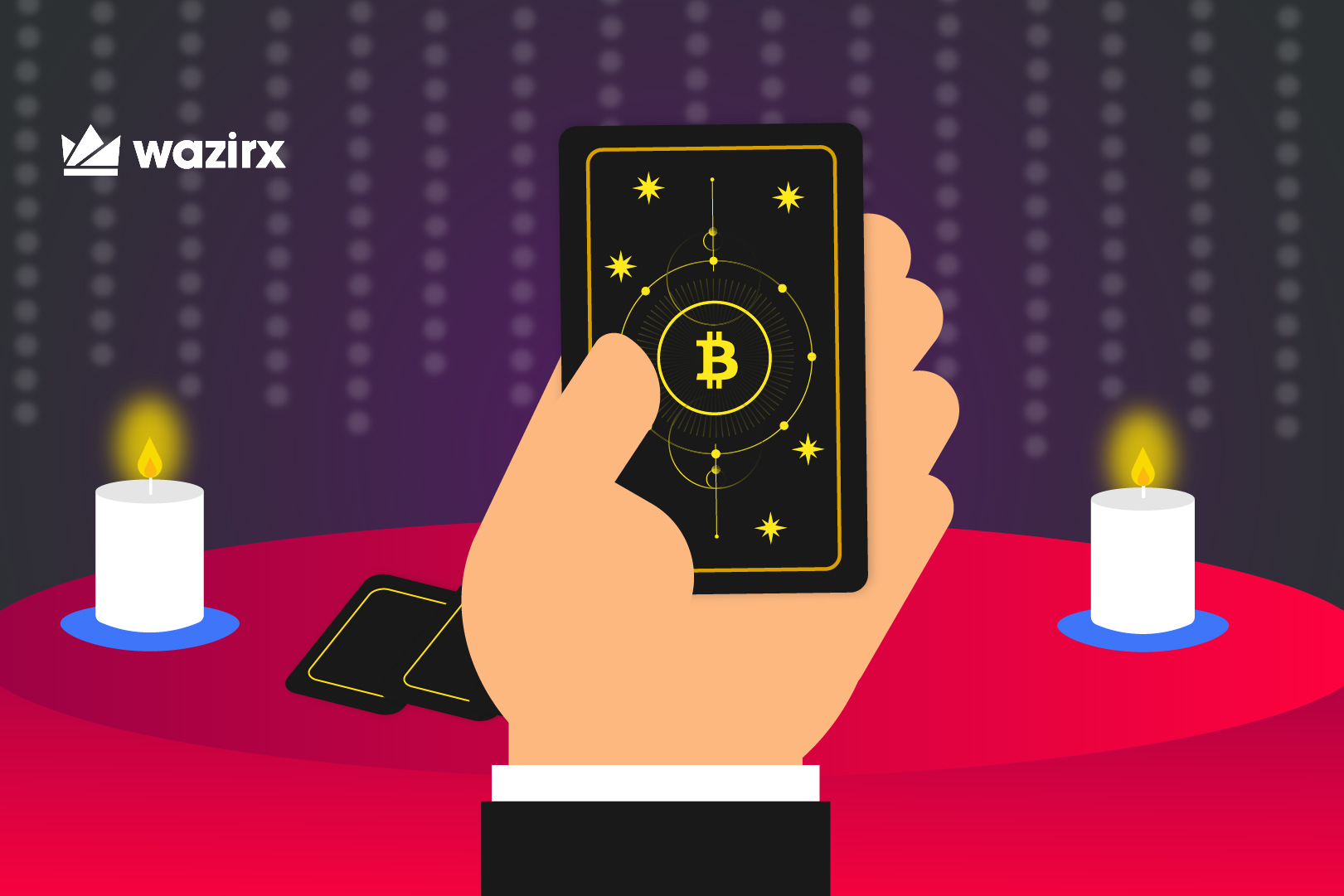 "Everyone is a genius in a bull market," Mark Cuban famously said. And he was quite validated in 2021, with the crypto market going through multiple sets of rallies and downtrends, separating the winners from the losers. What'll 2022 hold for crypto, according to Mark?
Mark Cuban has always been a great cryptocurrency enthusiast. Back in September 2021, he introduced an incentive programme for the buyers of his NBA team Dallas Mavericks' merchandise to promote Dogecoin. According to him, soon after Dallas Mavericks online stores started accepting payments in Doge, the move led to a 550% growth in Doge payments within the first month itself!
In October, he chose Bitcoin, Ethereum, and Dogecoin as his top picks from amongst the thousands in the flourishing crypto markets. He considered Bitcoin to be 'better gold than gold' due to its algorithmic scarcity but found Ethereum 'the closest we have to a true currency' and ranked it above Bitcoin. For him, Dogecoin, even though a meme coin, was a medium that could be used 'for the acquisition of goods and services.'
The billionaire investor has a diverse portfolio, and – 80% of his investments beyond Shark Tank are in cryptocurrencies. And now, he's back again with his predictions on the 2022 crypto outlook. The sentiment is still bullish around the sector and concerns several emerging tech paradigms within the crypto space. Here are a few significant insights from him for you to mull upon:
'Smart contracts can change the world'
Mark Cuban seems to be the most excited about the new and unique crypto applications that will take center stage in 2022. He feels quite a few such applications, such as smart contracts, hold the potential to subvert the existing business processes. Smart contracts, digitally-coded agreements on the blockchain, are critical for Defi applications, NFTs, dApps, and DAOs from among the upcoming breed of web3 applications.
'I like [ether] more [than bitcoin] because I can see an unlimited number of applications that will change the [business and] consumer world forever'
Often called 'Ethereum Maxi', Mark Cuban lays his bets on Ethereum given the blockchain's smart contract capabilities. He sees Ethereum solving infinite use cases via smart-contract-based applications in the near future. To use any of these applications, one would need to buy ether, wherein lies the largest altcoin's potential for greater adoption.
'Now do a 1-year performance comparison. I said Doge was good for spending and better than a lottery ticket. You still think BTC is an inflation hedge? It's not and never will be. Doge/BTC is flat last 30 days'
Cuban has never been a Bitcoin fan and once commented that it was 'easier to trade bananas than Bitcoin.' Though he later reversed his stance, he doesn't consider Bitcoin a hedge against inflation. Conversely, he believes Doge to be a better option than Bitcoin. This has been evinced numerous times when Cuban has promoted the meme crypto. He feels that Dogecoin is easy to spend as people don't want to hold it forever in the hopes of future value appreciation, unlike Bitcoin. However, both BTC and Doge have been underperforming in 2022 so far, and we might see Bitcoin moving around the $36,000 mark for quite some time this year.
'I'm already talking to all of my companies that can create carbon offsets and discussing whether they can start monetizing them'
As a particular use case, he finds blockchain's capability to monetize the carbon offsets as a brilliant future possibility. Carbon Offsetting involves balancing your carbon footprint by funding environmental projects that help reduce greenhouse gas emissions. Though experts raise skepticism on the potentially negative possibilities, there's one Defi project that's already working on such an initiative. Toucan is a Defi project launched in 2021 that allows the participants to buy carbon credits and have them linked to a token called BCT or Base Carbon Tonne. The BCT token is live on several global crypto exchanges.
Mark Cuban finds blockchain as an infrastructure that could help in verifying and monetizing these carbon offsets in the future via Defi applications and tokens that would help bring in greater participation from institutional and retail investors alike. Like any other investment, the idea is new and needs a thorough research before anyone considers investing in it.
'(DAOs) That is really where I look to invest'
Cuban has always been an avid investor in the crypto space, and his portfolio constitutes various coins, NFTs, and investments in blockchain organizations. Another emerging decentralized concept that caught his attention is DAOs (Decentralized Autonomous Organizations). DAOs are basically blockchain-based collectives that aren't governed by any single individual or party. The members collectively own the DAO, and the organization's governance is also a matter of collective concern. Any change in the rules or governance has to be brought forth after being voted upon by the members. To attain voting rights, the members need to hold the governance token of the DAO.
Cuban finds the concept enticing and feels that DAOs will bring forth some 'game-changing' businesses, particularly in the industries such as banking and insurance.
'It's like the early days of the internet. The exact same thing is happening now. It's 1995 for cryptocurrencies'
Despite his forward-looking stance concerning the future of cryptocurrencies, Cuban doesn't disregard the problems of adoption and massive spurts that the crypto industry has been witnessing lately. He considers the burgeoning crypto market as casino-like. Just like the early phases of the Internet, there is a lot of skepticism and ignorance around technology. He says cryptocurrencies are hard to understand and are a hassle for those new to them. But ten years from now, cryptocurrencies will fuel an economy of their own.
These were all the predictions Mark Cuban considers as materializing themselves in due course as the year unfolds. Though all of us have our own insights and views, it is always good to learn something from the masters in the trade. Stay tuned for more such updates. Until then, we leave you with one of the best pieces of advice from the billionaire investor – Token trading is the least important part of crypto. What's more important is to be able to create businesses on decentralized platforms, DAOs, and more while creating a unique ability to offer more efficient business processes to disrupt industries.
Consider investing in a crypto project, and while doing so, keep in mind to:
'Always look for the utility. That is where value is created'

Disclaimer: Cryptocurrency is not a legal tender and is currently unregulated. Kindly ensure that you undertake sufficient risk assessment when trading cryptocurrencies as they are often subject to high price volatility. The information provided in this section doesn't represent any investment advice or WazirX's official position. WazirX reserves the right in its sole discretion to amend or change this blog post at any time and for any reasons without prior notice.