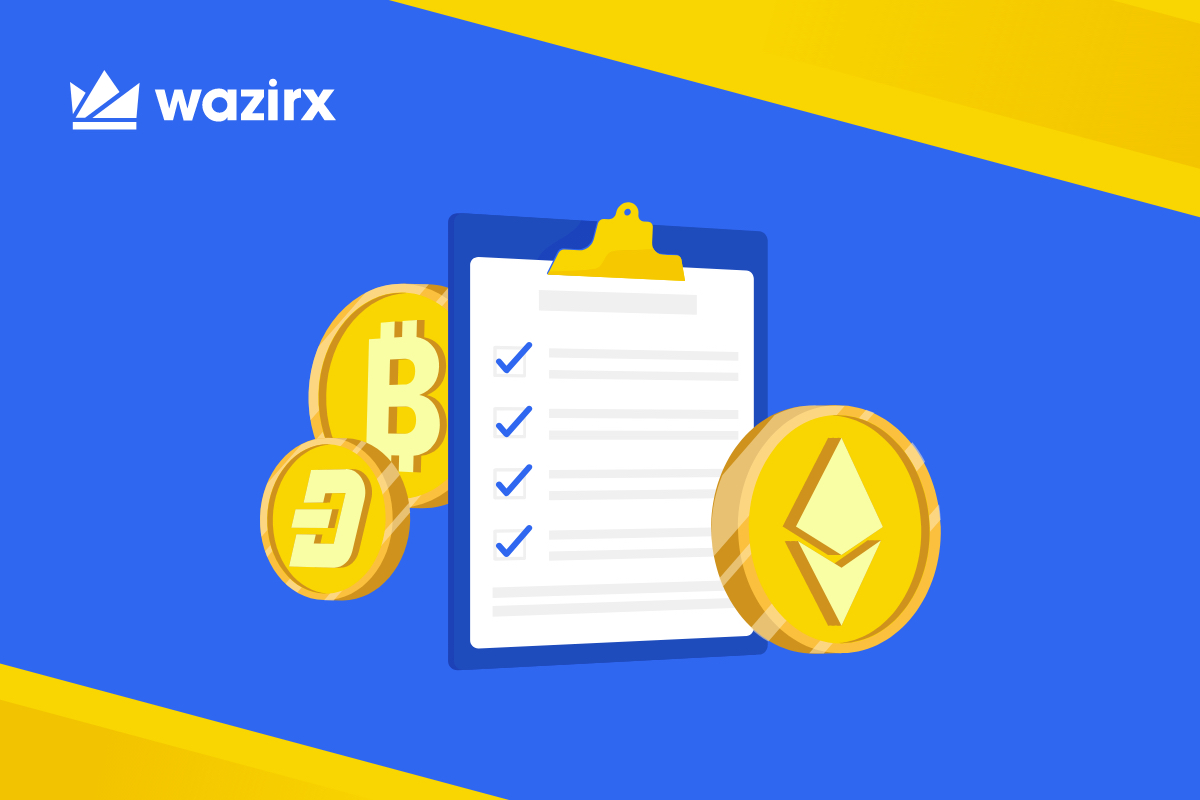 Note: This blog is written by an external blogger. The views and opinions expressed within this post belong solely to the author.
The Covid-19 pandemic caused significant losses and lay-offs for many high-profile companies across the globe. However, Nasdaq was one of the few to not only hold its ground but also prosper exceedingly. In 2021, Nasdaq even joined the ranks of the Fortune 500 companies for the first time ever. In the coming years, Nasdaq intends to play a great role in shaping global finance, and the crypto markets won't be left out.
What exactly is Nasdaq?
Nasdaq started its journey on February 8, 1971, as the first global electronic marketplace to facilitate various securities trades. The name Nasdaq is originally an acronym for the National Association of Securities Dealers Automated Quotations. The company began as a subsidiary of the NASD or the National Association of Securities Dealers, which is now known as the Financial Industry Regulatory Authority or FINRA.
Notably, Nasdaq was launched as a result of the Securities and Exchange Commission (SEC) asking the NASD for a way to automate the global market for securities that are not listed on any exchange. Later, Nasdaq separated from the NASD in 2006 and started operating as a national securities exchange.
Many of the tech giants throughout the world are listed on the Nasdaq Composite (an index of over 3,700 stocks listed on the Nasdaq exchange), including Apple (AAPL), Microsoft (MSFT), Alphabet, Meta Platforms (FB), and Amazon (AMZN).
How does Nasdaq contribute to various aspects of global finance?
Above all, Nasdaq, of course, acts as a capital markets operator, but the platform has spread out to provide technological innovations to around 130 exchanges from all over the globe. Nasdaq provides support in sectors like trading, surveillance, governance, and investor relations.
In recent times, noting the increase in financial crimes during the Covid-19 crisis and attempting to tighten market integrity, Nasdaq also acquired the AML (anti-money laundering) software company Verafin.
As Nasdaq CEO Adena Friedman said at Fortune's Most Powerful Women Summit last year, Nasdaq's goals for the upcoming years include this:
"We'd like to think that in the next 20 years, we'd provide an interconnected web of technology where all the participants in the markets can use advanced technology, advanced data, and analytics, to manage their lives and their money." 
What Role Does Nasdaq Play in the Global Crypto Markets?
Nasdaq may not facilitate crypto trades directly, but the company plays a big role in supporting the crypto markets and traders involved, as well as the banks, brokers, and other financial institutions in charge of managing virtual currency and assets. As mentioned before, Nasdaq provides technological support to 130 markets around the world, up to 10 of which happen to be crypto markets.
The Nasdaq Marketplace Services Platform facilitates cryptocurrency exchange operators with a scalable SaaS platform that can support high trading volumes, all the while protecting the market from manipulation with all-encompassing market surveillance features.
Key features of this service include:
Scalable technology that allows for growth in trading volumes
A wide assortment of order and trade functions for crypto trades
A comprehensive market surveillance toolset for the identification and investigation of suspicious behaviors to keep market integrity intact
There are available add-ons in the form of pre-trade risk management, data management, and visualization, among other things
SaaS delivery allows for a short-time-to market for setting up a crypto exchange
Super easy connectivity and integration with the help of industry-standard APIs that include FIX and REST
Support for a broad selection of traditional financial asset classes along with crypto
Nasdaq also has a very scaled anti-financial crime technological solution where they have created a new module targeted at digital markets in particular. As the Nasdaq CEO said in a recent interview with Bloomberg, this will help banks evaluate AML, as well as fraud risks in their digital wallets and traditional accounts. In addition, Nasdaq has also launched a crypto index outside of the United States. 
It's true that Nasdaq does not have any immediate plans to become a cryptocurrency exchange, but it already has blockchains integrated with its next-generation technological creations. With blockchains, Nasdaq aims to become more scalable and efficient in managing global markets in the coming times.
As Nasdaq CEO Friedman puts it:
"I think that right now [blockchains are] a version 1.0 demo… The distributed currencies, though, are a really, really interesting next-generation way to think about the potential to serve in commerce and also as an investment class."
As web 3.0 takes over the world around us, in the very near future, we can expect to see Nasdaq taking part in the facilitation of crypto trades directly. In the meantime, we eagerly await further technological innovations from Nasdaq that make global finance yet more secure and efficient!

Disclaimer: Cryptocurrency is not a legal tender and is currently unregulated. Kindly ensure that you undertake sufficient risk assessment when trading cryptocurrencies as they are often subject to high price volatility. The information provided in this section doesn't represent any investment advice or WazirX's official position. WazirX reserves the right in its sole discretion to amend or change this blog post at any time and for any reasons without prior notice.