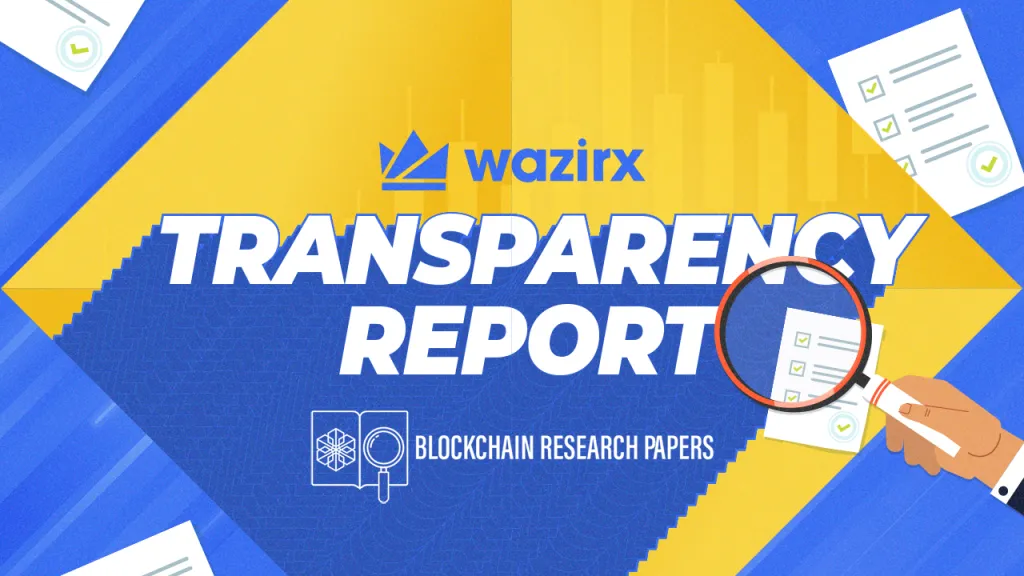 Championing the mission of user protection and creating transparency, we have launched the second edition of our Transparency report. The developments covered in the report occurred between October 2021 and March 2022. It illustrates the company's initiatives and partnerships in the last six months to safeguard investors. We have also outlined the various scams you need to be aware of, as these are still done through phones and emails and not on the blockchain.
It is a moment of pride to state that we had a 100% compliance rate for all the 1023 requests received from Law Enforcement Agencies (LEA) during this period. Compared to the six months before, we were able to comply with more LEA requests due to cutting-edge tech-enabled monitoring capabilities through an optimum mix of Round-The-Clock Voice Support and Chat Support. We also increased the hiring of talent with domain expertise.
Here are some of the major findings:
Recorded an improvement in average turnaround time at 22 minutes, although the recommended duration is 48 to 72 hours, as per IT Act, 2000.
952 queries were by Indian Law Enforcement Agencies, whereas the Foreign LEAs made 71 requests. 100% of these were criminal in nature.
17,218 accounts were locked, indicating a 19% increase from April – September 2021. 73% of these locked accounts were due to requests initiated directly by the customers, and WazirX's legal team locked 27% due to ongoing investigations by LEA or payment disputes.
The majority of the scams reported were traditional money market scams.
"The insights of the report indicate that even now, the vast majority of scams are due to misinformation. They occur due to lack of awareness amongst users and indicate a requirement of large scale education and awareness programs to safeguard user interests. We are committed to strengthening the Virtual Digital Assets landscape in India through effective scrutiny and review, collaborations with compliance platforms and educational institutes to spread awareness to avert frauds."

Nischal Shetty, CEO and Founder, WazirX
The statement signifies that we need more and more people to identify these kinds of frauds. As per the report, the majority of scams are these:
Impersonation Scams: In these scams, the imposter poses as a famous and credible individual from the VDA industry and demands money from victims.
In a recent case, an imposter tried to dupe investors by creating a telegram channel with fake profiles of crypto-exchange founders. As a result, a request was registered with the concerned platform to take down the channel and the corresponding fake profiles.
Our legal team has proactively coordinated and supported LEAs on several requests regarding impersonation fraud.
Social Engineering Scams: Here, under pretexts ranging from credit card expiry to bank account validation, the scammers aim to instill a sense of urgency and fear in the victim. They then push them into taking quick action without careful assessment. WazirX noted that it had witnessed a growth in such LEA requests about social engineering scams.
We recently got a request where on the pretext of blocking a credit card, a certain amount of VDA's was demanded by the scammer. The scam, however, was later detected, and the amount was retrieved.
Identity Theft: In the case of ID theft, a scammer wrongfully obtains and uses another person's personal data for fraud or deception, typically for economic gains.
In one such case of identity theft detected by our team, the identified victim was aged 85 and had no ITR history. He claimed agriculture as his source of livelihood. Upon further scrutiny, his distant relative was found operating the WazirX account illegally, transacting large amounts. The victim was misguided by his relative to complete KYC checks successfully. Eventually, the user's account was blocked till further notice.
For more details please refer to the full version of our transparency report:
Originally published at: https://blockchainpapers.in/
Disclaimer: Cryptocurrency is not a legal tender and is currently unregulated. Kindly ensure that you undertake sufficient risk assessment when trading cryptocurrencies as they are often subject to high price volatility. The information provided in this section doesn't represent any investment advice or WazirX's official position. WazirX reserves the right in its sole discretion to amend or change this blog post at any time and for any reasons without prior notice.