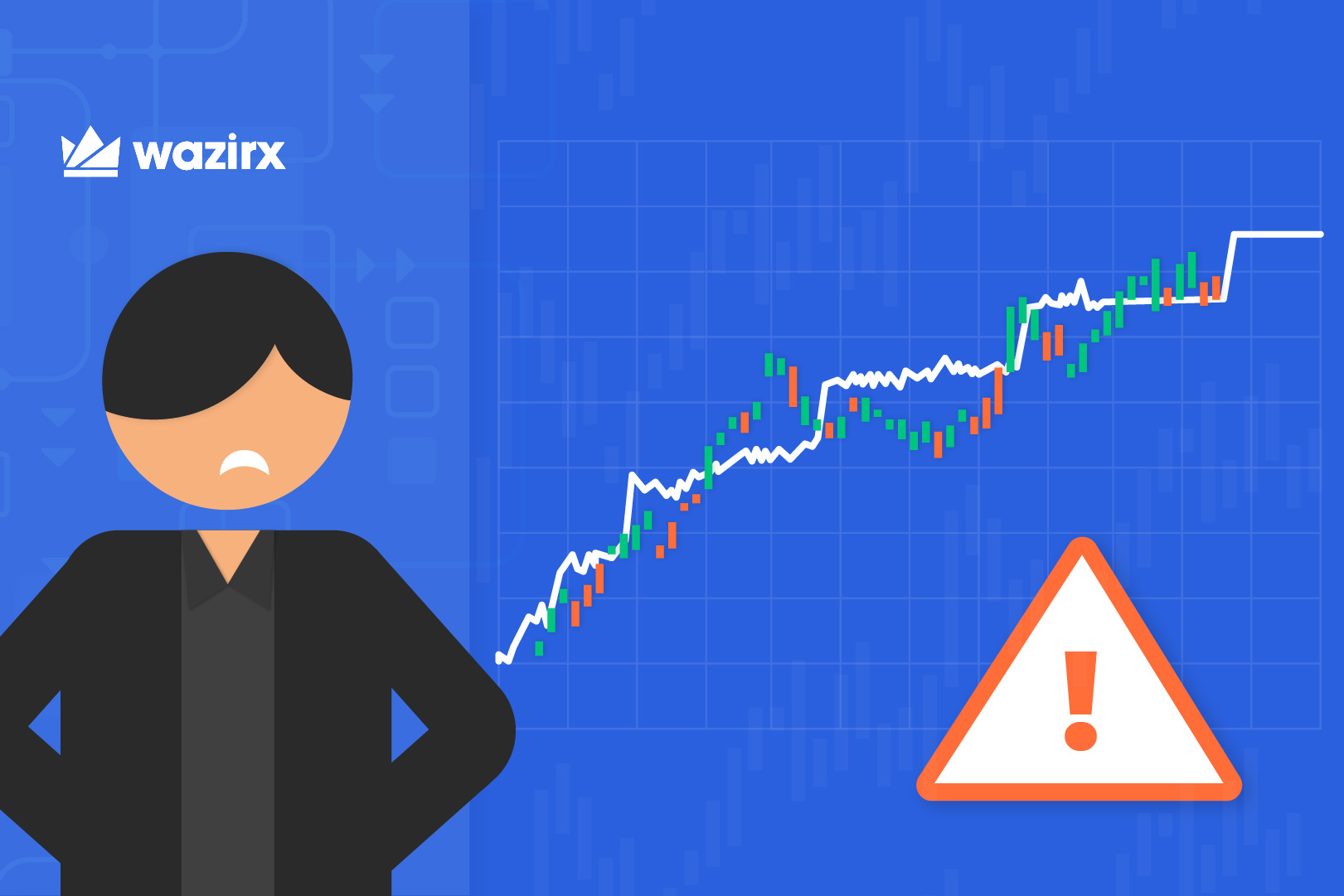 The volatility of cryptocurrencies is often seen as a critical aspect of crypto assets. One day the price can be soaring high with the sky being the limit, and the next day, the downward dive can wrench the hearts of all. In such uncertain scenarios, reliable predictions are music to the ears of any crypto enthusiast. This is where the prediction gurus and crypto pundits jump in with their price analysis and forecasts.
Plan B is also one such Bitcoin price analyst who shares his forecasts on both Bitcoin and events in the crypto market. However, lately, he has been facing scrutiny for the failure of his year-end Bitcoin price prediction. Let's start with the man himself and uncover what all this is about.
Who is Plan B?
Plan B is a pseudonymous Dutch Bitcoin price analyst with more than 1.5 million followers on Twitter. He is famous for his 'Stock-to-Flow' Bitcoin price model based on scarcity of Bitcoin supply as a clear determinator of its value. As per his website, he is a former institutional investor, having worked for nearly 25 years in the field of finance. He is also accustomed to the legal and quantitative finance fields.
Notably, he is currently working as an investment manager in a team that is managing a multi-billion dollar balance sheet. Although Plan B specifically marks his insights and predictions as strictly informational and not financial advice, the man has made his name as a go-to forecaster while seeking trading advice. In recent years his name routinely comes up whenever there is a price movement.
Plan B's December Prediction
Now coming back to the prediction that has brought Plan B to mainstream criticism. Plan B predicted that Bitcoin would achieve its all-time high (ATH) value in December 2021, touching an exciting $100,000 in value ending the year at it. However, the actual 47k price point at which Bitcoin ended the year tells otherwise.
This failure in price prediction was in-line with his November prediction, where Plan B reportedly projected that the price would touch $98k for the first time and then subsequently hit $135k in December. Although Bitcoin was not even close to 98k by the end of the month, the asset achieved its ATH at nearly 68k. Despite missing on his November prediction, Plan B revised his December prediction to $100k and remained adamant on his forecast.
His stubbornness is also a major reason why he has been receiving strong criticism.
Plan B's Response to the Failure
Using Twitter, Plan B offered insights on why his predictions for the past two months failed and what the future held for Bitcoin. Notably, Plan B uses 3 models to formulate his price predictions:- 'Stock-to-flow (S2F)' model, the 'Floor' model and the 'On-chain analysis' model. Here's a brief overview of them. 
Plan B blamed the failure of the Floor Model for the failure of the November prediction. He backed the S2F model as being legitimate and intact. Most importantly, he retracted from his prior statement of invalidating the S2F model if Bitcoin ended the year at anywhere below $100k. He told his followers to view S2F as a range model that sets the limitations regarding Bitcoin price.
As of now, Plan B is backing his long-term projections and has asked his followers to wait for two and a half years before invalidating the S2F model. He backs that Bitcoin will rebound between $50k and $200k between 2022 to 2024 and will achieve ATH of 200k before 2024.
Market Response to this Fiasco
The market was quick to demolish Plan B's model that has been often called out for surviving on flukes of luck. Prominent market watchers and crypto investors have called this event the end of the S2F model.
An article published on CoinTelegraph points out the supposed flaws in the S2F model. The fact that it only considers Bitcoin's scarcity without any consideration to the demand projects the model's unsustainability. Likewise, if the growth portrayed by the model is to be believed, then Bitcoin will reach a value of 1 billion dollars in 2039 with a market capitalization of $20k trillion. This is highly unlikely based on the historical financial metrics.
Past Predictions of Plan B
While Plan B's notable failure is discussed here, it is also crucial to highlight his successes for a robust view of the happening. With his sweet share of wins and misses, Plan B has had some accurate predictions in the past. The most recent being his Bitcoin price predictions for August, September and October 2021.
The August, September and October predictions came true last year. It was similar to his predictions in the year 2020, when everyone had a bearish outlook on Bitcoin price. However, Plan B enthusiastically defended his S2F model, which presented bullish data. Just as predicted, Bitcoin's jump from $3600 earlier in the year to ending 2020 at nearly 29K brought Plan B into mainstream popularity.
Will Bitcoin hit the 100K Mark?
Industry experts and veteran crypto enthusiasts predict that 2022 will be the year where this digital asset will touch the six-figure mark and will surpass it. In a series of interviews by The Independent, multiple crypto veterans predicted that Bitcoin would be on an overall upward trend in 2022 and cross the $100k mark later this year. Also, a majority of the market watchers estimate that Bitcoin will experience a bearish run in the early quarter of 2022. While Plan B predicts that Bitcoin will touch $100K this year, the long-term feasibility of the S2F model raises important questions.

Disclaimer: Cryptocurrency is not a legal tender and is currently unregulated. Kindly ensure that you undertake sufficient risk assessment when trading cryptocurrencies as they are often subject to high price volatility. The information provided in this section doesn't represent any investment advice or WazirX's official position. WazirX reserves the right in its sole discretion to amend or change this blog post at any time and for any reasons without prior notice.