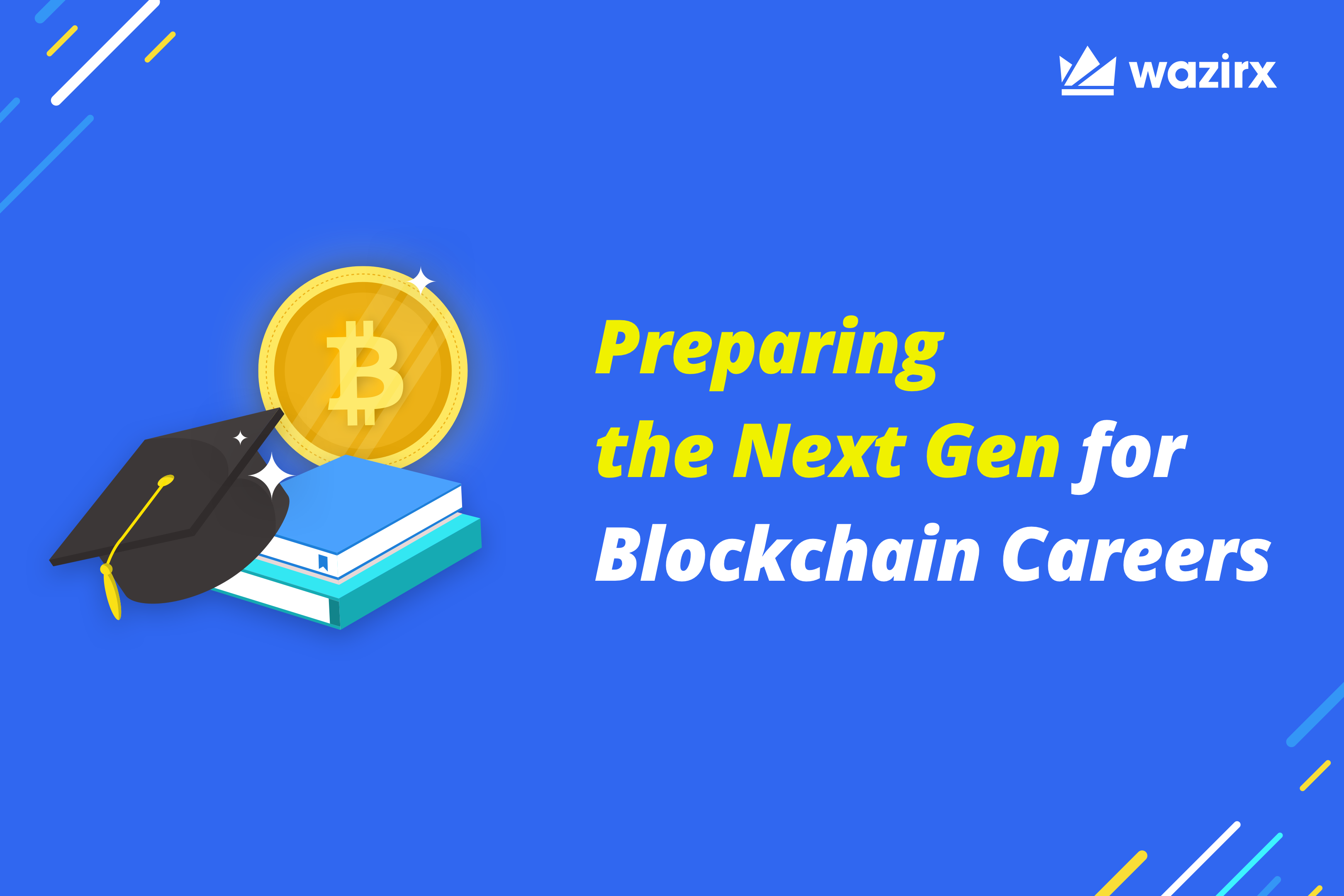 The Blockchain's versatility and applicability to several industries – tech, business, healthcare, and even governance – have made it a strong competitor to conventional investment options. Ever since its conception, it's seen significant growth – both in terms of adoption and the general industry-wide buzz it generates. Most shows that it will become a mainstay across many industries for 2020 and many years to come.
The blockchain's intricate details might be hard to grasp, some even for tech enthusiasts. But in simple terms – blockchain data is resistant to alterations and thus very secure as a record. Saying that it's growing in popularity would be an understatement, as the growing prevalence of the technology proves that it is here to grow exponentially for years to come.
The estimated global spending on blockchain solutions is expected to grow to $15.9 billion by 2023, and enterprises in every industry are rushing to make the most of the phenomenon's perceived benefits. Many even plan to adopt their own private versions of blockchain and cryptocurrency!
It comes as no surprise then that the Blockchain skills rank #1 on several freelance sites such as Upwork and are featured in the list of fastest-growing skills.
According to LinkedIn, blockchain tops the list of most in-demand hard skills for 2020. Bruce Anderson, head writer for LinkedIn's Talent Blog, says, "The blockchain has emerged from the once shadowy world of cryptocurrency to become a business solution in search of problems. This means that you don't have to be in financial services to be seeking new hires who have background and expertise in putting blockchain to use." He then goes on to advise – "recruiters should start becoming familiar with how blockchain works, what its perceived benefits are, and who are the people best suited to help your company explore where this budding technology might have a role."
When it comes to career options available today in blockchain, the list isn't as limited as cynics might expect it to be. Blockchain provides a wide range of career options:
Developer: Developing decentralized applications and smart contracts
Blockchain Engineer: Responsible for designing Blockchain solutions
Information Security Analyst: Researching and planning network security measures
Project Manager: Responsible for organizing and managing multiple blockchain projects
Research Analyst: Applying data mining techniques in statistical analysis
Development Representative: Negotiating and representing the company
Technical recruiter: Identifying and screening potential blockchain project candidates
Quality Engineer: Certifies network before launch and carries out network upgrades and updates
Legal Consultant: Reviewing legal aspects of ICO documentation and meeting pre-launch legal requirements
Designer: Design, implement, and support blockchain-related websites and user interfaces
Marketing specialist: Overseeing and developing marketing campaigns
Data scientist: Research and analyze blockchain data
Blockchain careers are evolving both in terms of quality and quantity, much like other tech paradigms before the blockchain. It is worth noting that this growth isn't limited to the tech sector; it's expanding in huge proportions, ranging from healthcare to even education.
Sure, there is indeed an increased demand for people with expertise in security protocols and data structures. However, the landscape is changing and becoming more welcoming, involving omnipresent sectors such as marketing and others, and opening up new avenues for job seekers.
With the plethora of career options available in the blockchain industry, there is a wide range of skilling options for those who want to pursue it. These range from basic technical knowledge about the technology to the skills that will make you stand apart from the crowd. Some of these include:
Learning the derived business outcomes: Business-led architecture is key, as blockchain architects' predominant focus is on technology rather than business process simplification. Hence, there should be a focus on rationalizing business architecture throughout the value chain and partner ecosystem.
Being a 'T' shaped person: A blockchain career doesn't involve skills only related to the technical aspect. It expands to having cross-discipline skills such as innovative thinking, agility, continuous delivery, and development.
Knowing your platforms: One of the major challenges that firms face today is finding and selecting the right platform. This is because the multitudes of frameworks are confusing. An in-depth understanding of basic blockchain platforms can enable one to identify the most appropriate one for a situation and help articulate the differences.
Understanding blockchain security: Of course, since we're dealing with the blockchain, security is key. Security frameworks are ever-evolving around compliance, legal and regulatory needs. Security skills such as public and private key cryptography, elliptic curve digital signatures, Merkle proofs, and cryptographic hashing are great assets.
Simplification: Simplification is critical. One must know how to use blockchain to simplify business processes and, in turn, drive business outcomes.
Knowing all about standards and ecosystems: Standards are imperative to understand and follow, and one must develop standards around terms and concepts, security risks, and personally identifiable information.
The blockchain has always had this disruptive vibe to it, fueled as much by its public perception as by its actual potential. And it's growing fast while not being limited to just cryptocurrencies and technical aspects that can be complicated to understand.
Instead, it's an emerging career path for people across several industries with different skill sets and areas of expertise. It's a dynamic field with something in store for everyone, and it's only growing bigger.
Disclaimer: Cryptocurrency is not a legal tender and is currently unregulated. Kindly ensure that you undertake sufficient risk assessment when trading cryptocurrencies as they are often subject to high price volatility. The information provided in this section doesn't represent any investment advice or WazirX's official position. WazirX reserves the right in its sole discretion to amend or change this blog post at any time and for any reasons without prior notice.