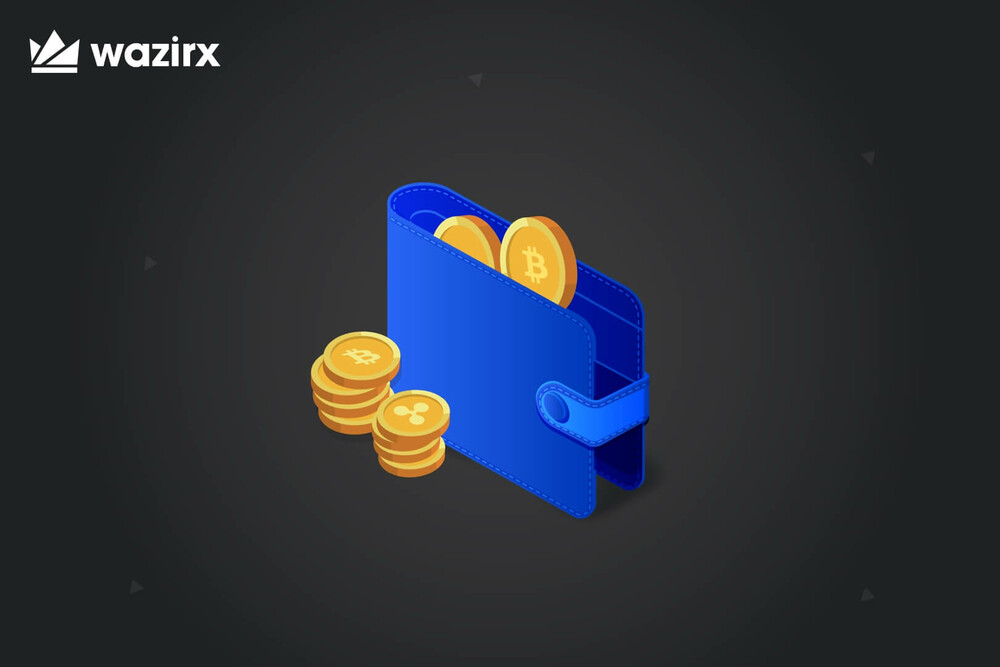 Note: This blog is written by an external blogger. The views and opinions expressed within this post belong solely to the author.
Russell Okung, a lineman for the Carolina Panthers, made headlines in late 2020 when it was revealed that half of his $13 million contract with the team would be paid out in bitcoin. The speculation was fanned by Okung himself, who liked a number of tweets referring to the news and changed his Twitter bio to read "life, liberty, and #bitcoin." This was around the time when bitcoin began its major price rally of 2020.
While it was later explained that he would be converting a percentage of his income to bitcoin rather than getting paid directly in the cryptocurrency, the incident sparked debate on the matter. This, however, wasn't the only instance of compensation for work and cryptocurrency being intertwined.
Sequoia Holdings, a Virginia-based software development business, offers its employees the option of receiving a portion of their wages in ether or bitcoin. When questioned about this decision, Sequoia Holdings' co-founder and CEO, T. Richard Stroup Jr, said:
"Many of our employees are enthusiastic supporters of cryptocurrency, and we're happy to help them gain exposure to this trillion-dollar asset class. […] Cryptocurrency has emerged as an important alternative to traditional investments like stocks and bonds."
While this is not quite the norm yet, it must be acknowledged that cryptocurrencies do provide a viable option that is better than the existing system.
Why Would Anyone Want to be Paid in Crypto?
At the moment, it's difficult to see why someone would want to be paid in cryptocurrencies. It is a highly unregulated and decentralized asset that has come under continual fire from company executives and legislators alike. So why would someone choose cryptocurrency over the more widely accepted fiat currency?

Right now, the answer is 'Value.' In the instance of Okung, half of his $13 million contract would be worth billions today if it had been utilized to purchase bitcoin in 2010. However, this is a minor advantage compared to the variety of technological enhancements cryptocurrencies offer over fiat.
The recent bull run has demonstrated exactly how important cryptocurrencies, which were previously undervalued, are. Bitcoin eclipsed gold as the best-performing asset over the last decade, and more individuals are beginning to realize the value of investing a portion of their income in cryptocurrencies.
Crypto for Corporates
From a technological standpoint, getting paid in cryptocurrencies implies that the payments are instantaneous and at the receiver's disposal. Employers can save money on some hefty fees that banks often impose on corporations. The centralized nature of banks also increases the possibility of a whole system lockdown in the event of a failure. Situations like these typically put employees in a difficult position.
Furthermore, every cryptocurrency transaction is recorded on a public ledger, ensuring complete transparency. This strengthens the employee-employer connection even further.
Furthermore, by utilizing smart contracts, the entire process may be automated and can be error-free. This guarantees that wages are paid on time if an individual meets all obligations at the end of the month.
Finally, because crypto is a new and steadily expanding industry, it fascinates the most forward-thinking and tech-savvy personnel. Crypto payroll might become one of the most essential factors for potential workers to consider when selecting which company to work with. Furthermore, by starting to pay salaries in Bitcoin or other cryptocurrencies, businesses draw the attention of other cryptocurrency enterprises and startups, potentially bringing in new clients and partners.
Crypto for Businesses
Source: Smartcash
Cryptocurrencies bring up new vistas for businesses, and the potential is infinite. Aside from the enhanced security and efficiency that the underlying blockchain technology offers, cryptocurrencies help connect businesses throughout the planet.
Small and medium-sized businesses typically cannot sustain cross-border payments, owing to costs and lengthy processing periods. While services such as PayPal allow companies to accept cross-border payments, they lack the efficiency and cost-effectiveness that cryptocurrencies provide.
Furthermore, no restrictions of any type are enforced. Banks frequently limit the overall number of transactions that an account can undertake. There are no such limitations with cryptocurrency, and companies may move anything from a rupee's worth of cryptocurrency to crores.
In the most basic sense, cryptocurrencies connect these businesses to the rest of the world without burning a hole in the owners' pockets. Businesses only need a cryptocurrency wallet to begin accepting payments. The best part is that they do not need to spend a single rupee on new hardware such as credit and debit card terminals.
Crypto for Freelancers
When it comes to utilizing cryptocurrency for receiving payments, freelancers may be the biggest beneficiaries. According to estimates, freelancers in India were among the first in the nation to accept Crypto payments.
As a freelancer, I can attest to this. In my five years as a cryptocurrency author, I have solely accepted cryptocurrency payments. Cryptocurrencies make payments quicker and more secure while removing the cross-border barrier.
Furthermore, even individuals living in remote areas, such as Nagaland, with limited access to banks or other financial services, may use cryptocurrencies to avail such financial services.
Conclusion
Cryptocurrencies are unregulated in India and in most other areas of the world, which causes a slew of problems, particularly when it comes to taxes. However, given the rate at which the crypto sector is growing, rules are likely to be implemented shortly.
Even in India, trading and holding cryptocurrency is not illegal. Meanwhile, authorities and the Reserve Bank of India are already hard at work on the legal aspect. As a result, cryptocurrencies are expected to become a household name when it comes to getting paid in the near future.
Disclaimer: Cryptocurrency is not a legal tender and is currently unregulated. Kindly ensure that you undertake sufficient risk assessment when trading cryptocurrencies as they are often subject to high price volatility. The information provided in this section doesn't represent any investment advice or WazirX's official position. WazirX reserves the right in its sole discretion to amend or change this blog post at any time and for any reasons without prior notice.