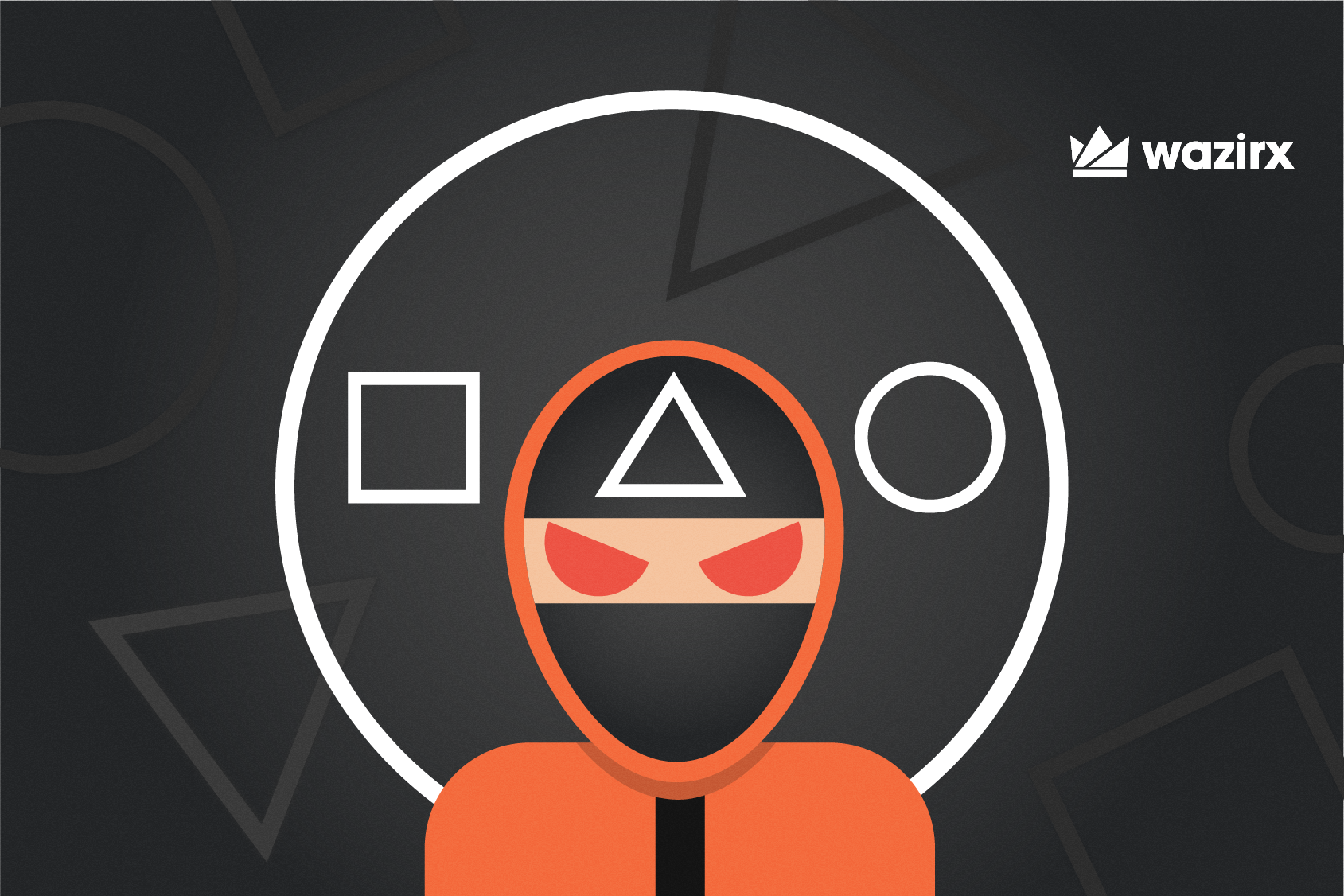 Note: This blog is written by an external blogger. The views and opinions expressed within this post belong solely to the author.
Since it was discovered to be a blatant hoax, a digital token based on the famous South Korean Netflix series Squid Game has lost nearly all of its market value. The price of Squid, a cryptocurrency touted as a "play-to-earn" toy, has soared recently, rising thousands of percent. But it was slammed by the community because the tokens could not be traded for cash.
On October 20, the Squid Game cryptocurrency launched as a pay-to-play token. Holders of the coin were promised access to an online game inspired by the Netflix program 'Squid Game,' premiered in November.
The online Squid Game allowed two groups of indebted people to compete for cash prizes in the popular television show's money drawing. Investors assumed they would receive Squid tokens due to people winning money on the Squid Game television show.
Before investors and experts could uncover the hoax, the founders exhausted the coin's liquidity and closed shop. Nonetheless, several investors expressed concern that the coin's developers had allegedly pulled the rug out on social media. It was only after this word spread that the website SquidGame.cash became offline.
An obvious Scam – SQUID
Crypto investors refer to this scam as a "rug pull" because of the prevalent name it goes by. In this scenario, the promoter of a digital token attracts purchasers, then halts trade to pocket the proceeds. Gizmodo, a technology news website, estimates that the inventors of Squid have pocketed $3.38 million (£2.48 million).
According to CoinMarketCap, the SQUID cryptocurrency hit a high of $2,861 before falling to a low of $0 at 5:40 a.m. ET. SQUID was launched last month and came with a slew of red flags, including a three-week-old website filled with odd spelling and grammatical errors. The website, housed at SquidGame.cash, has vanished, as have the scammers' other social media profiles.
Just before the token vanished from the crypto realm, the developers of the 'Squid Game' crypto token announced on their telegram group that 'Someone is trying to hack our project these days. Squid Game Dev doesn't want to continue running the project as we are depressed with the scammers…'
Other red flags included the fact that SQUID's Telegram channel, which was created by anonymous fraudsters, was closed to outside comments. Additionally, the Twitter account prevented anybody from responding to posts.
However, the most serious red flag was the fact that no one who acquired the coin was able to sell it. That did not stop mainstream news organizations such as the BBC, Yahoo News, Business Insider, Fortune, and CNBC from publishing stories on how the new Squid Game coin had skyrocketed by 83,000 % in a matter of days.
Does this mean Cryptocurrencies are fishy?
This is the latest example of con artists capitalizing on popular culture to garner media attention. Earlier this year, a similar rug-pull occurred with Mando, a cryptocurrency that copied pictures from Disney+'s Mandalorian TV show—obviously without authorization from Disney.
Is this an indication that investors have finally learned their lesson and will refrain from investing in dubious cryptocurrency ventures in the future? That does not appear to be the case. Scam artists adore the cryptocurrency space because it's exceedingly difficult to tell the difference between scammers and those genuinely attempting to develop a true cryptocurrency—possibly because the concept of creating your currency is inherently fraudulent.
Does this imply you cannot earn from cryptocurrency trading? There are a lot of individuals earning money in the crypto field by trading "mainstream" currencies like bitcoin or even smaller coins like Shiba Inu, which has lately soared in price. However, just because individuals are generating profit from it now does not indicate it will continue to exist forever. Cryptocurrency can only thrive if people believe it is real money. And that sentiment is subject to change daily.
If you're considering purchasing cryptocurrency, the most critical factor to consider isn't always the price. To begin, determine whether you can sell the coin after purchasing it. If you are unable to sell—as the investors in SQUID discovered—it makes no difference how high the price climbs, just as it makes no difference how huge a number someone puts on Monopoly bills.
PS: Coinmarketcap has placed the following disclaimer here.
Will Squid Token be back?
While it is highly unlikely that the developers of the scam have plans to return, the Squidgame hype hasn't faded within the Cryptocurrency industry. A project bearing the same name has already emerged and is live while writing this blog.
Dubbed Squid Game Token (SGT), the project promises its holders 7% ETH rewards just for holding the token. It has a well-written whitepaper that claims that users can earn ETH rewards just by playing the game. The token has been built on the Binance Smart Chain. The project also displays a warning on its landing page, warning users to be aware of "fakes and scammer", likely referring to the scam discussed above.
The project is also listed on Coinmarketcap and is worth $0.00003793 at the time of writing. It claims a daily trading volume of just $30,846, which is a clear indication that not many people are trading this. Hence, it is advised to make well-thought investment decisions only.

Disclaimer: Cryptocurrency is not a legal tender and is currently unregulated. Kindly ensure that you undertake sufficient risk assessment when trading cryptocurrencies as they are often subject to high price volatility. The information provided in this section doesn't represent any investment advice or WazirX's official position. WazirX reserves the right in its sole discretion to amend or change this blog post at any time and for any reasons without prior notice.