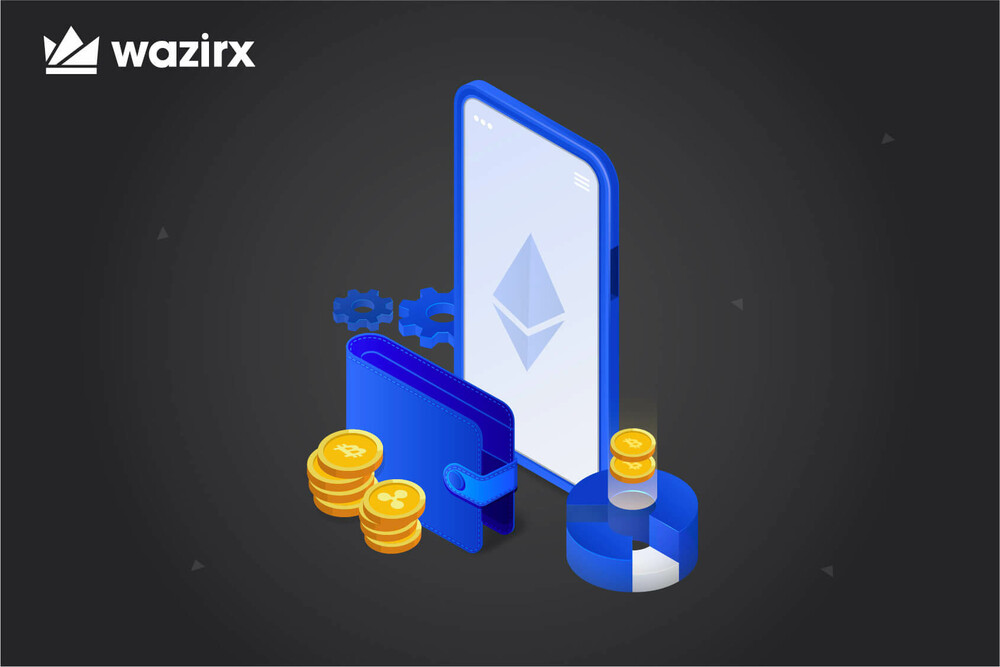 Who doesn't want to make money for free? It's no secret that we all enjoy getting free items and money, whether it's through sign-up bonuses for credit cards, cashbacks on purchases, or interest on savings accounts. What if we told you that you may now earn money for free with cryptocurrency? Yes, you read it right. With cryptocurrencies, you can now earn money in a variety of ways.
Cryptocurrencies are everyone's favorite investment tool these days for several reasons. As most of you might already know, cryptocurrencies have been on a wild journey since early 2020. Bitcoin values are still at all-time highs, despite considerable volatility in recent months, and the advent of crypto derivatives, NFTs, DeFi, and other crypto-related concepts has further hastened the growth of crypto markets.
The extreme volatility of cryptocurrencies has also made it favorable for several people to earn substantial profits. Undoubtedly, cryptocurrency is one of the fastest-growing digital assets today, thanks to blockchain technology and its decentralized nature, and investing in them is attracting a large number of people. All of these factors have only increased the popularity of cryptocurrency, which is now becoming more mainstream in our daily lives.
Although there are numerous ways for investors to profit from cryptocurrencies, most are unfamiliar to crypto enthusiasts, especially beginners. If you're keen on making money with cryptocurrencies, here are five ways you can do it.
Crypto mining
Crypto mining is one of the best ways for you to earn cryptocurrencies, but it's no easy task. In fact, mining is quite a challenging process that will require you to use your computers to solve complex mathematical equations that validate blocks of transactions. Crypto mining is the process of putting new coins into circulation. Essentially, it is the process of verifying and adding transactions for various types of cryptocurrency to the blockchain digital record. Although mining is time-consuming and expensive, many cryptocurrency investors are drawn to it since miners are paid with crypto tokens for their efforts.
DeFi Yield Farming
DeFi is a concept that has grown increasingly popular over the recent months. DeFi, short for Decentralized Finance, is a blockchain-based type of finance that does not rely on central financial intermediaries to provide traditional financial instruments. Instead, smart contracts on blockchains, the most common of which is Ethereum, are used.
With the rise of DeFi, yield farming has come to be a fairly straightforward way of earning rewards with cryptocurrency holdings. The term "farming" refers to the high levels of interest generated by the liquidity of various DeFi protocols. Typically, yield farming allows crypto investors to profit from their investments by earning interest from trading fees due to depositing units of a cryptocurrency into a lending protocol. DeFi protocols also generate tokens that reflect a user's portion of the liquidity pool, which can be transferred to other platforms to increase their potential gains.
Yield farming, for the uninitiated, works in a similar way to bank loans. When a bank lends money to someone, they usually repay it with interest. Yield farming works similarly, but this time the banks are crypto investors.
If you're excited about trying out yield farming, watch this space for more. Wazir X is soon launching its DEX, which will also be India's first DEX.
Referral and sign-up bonuses on exchanges
In an effort to attract more users to their platform, several exchanges are now offering sign-up or referral bonuses for using their services. While this is definitely a great way to earn cryptocurrency, users should make a note to pay attention to the terms and conditions of these bonuses and rewards so that they don't fall prey to scams.
WazirX has India's best referral system, where you can earn up to 50% of the commission that your referral makes.
Blockchain games
Yes, you can now earn by playing games also. In conventional games, the points earned by players will only be directed towards a leaderboard. Now, though, with blockchain games, users can earn in-game tokens, which they can then convert into cryptocurrency and sell to earn money. As evidenced by the rising popularity of play-to-earn games, blockchain games have emerged as a great way for gamers to make money.
Gamers may now actually own digital objects thanks to blockchain technology. Play-to-earn simply means that gamers and gaming fans get possession and ownership of in-game assets, as well as the ability to grow the value of these assets by actively playing the game. By contributing to the in-game economy, participants also add value to the game developers and other players, and they will be rewarded in-game assets like gaming tools, weapons, or cryptocurrency, as a reward for their participation. These can then be tokenized on the blockchain and sold as NFTs.
Airdrops
An airdrop is a marketing campaign in which a cryptocurrency token or coin is distributed, usually for free, to many wallet addresses. Most airdrops are used to generate attention and new users, thus increasing the number of coins distributed.
Users can earn money through airdrops by simply searching online for when airdrop projects are taking place. They're frequently advertised on the company websites and by users on social networking platforms and some cryptocurrency news sites. If a user meets the requirements, the developers will usually send the specified number of coins to their digital wallet address.
WazirX also holds trading competitions for new coins that will be listed on the exchange, with the winnings usually taking place via airdrops.
Despite being one of the easiest ways to earn cryptocurrency for free, users need to be careful about airdrops, particularly when dealing with new cryptocurrency projects. Hackers often use fake airdrops and ICOs (initial coin offerings), hence it's recommended that users always exercise caution.
Conclusion
We get that cryptocurrencies are the hottest thing in town right now, and everyone wants a piece of the action. Despite the fact that there are ways to earn free cryptocurrency, users should exercise extreme caution, especially since cryptocurrencies are a highly volatile and relatively new investing tool. If you're a beginner and unsure, don't invest more than what you're okay with losing. But if you're an ardent believer that cryptocurrencies will be worth a hella lot more in the future, the ideas mentioned above are definitely worth considering.
Disclaimer: Cryptocurrency is not a legal tender and is currently unregulated. Kindly ensure that you undertake sufficient risk assessment when trading cryptocurrencies as they are often subject to high price volatility. The information provided in this section doesn't represent any investment advice or WazirX's official position. WazirX reserves the right in its sole discretion to amend or change this blog post at any time and for any reasons without prior notice.