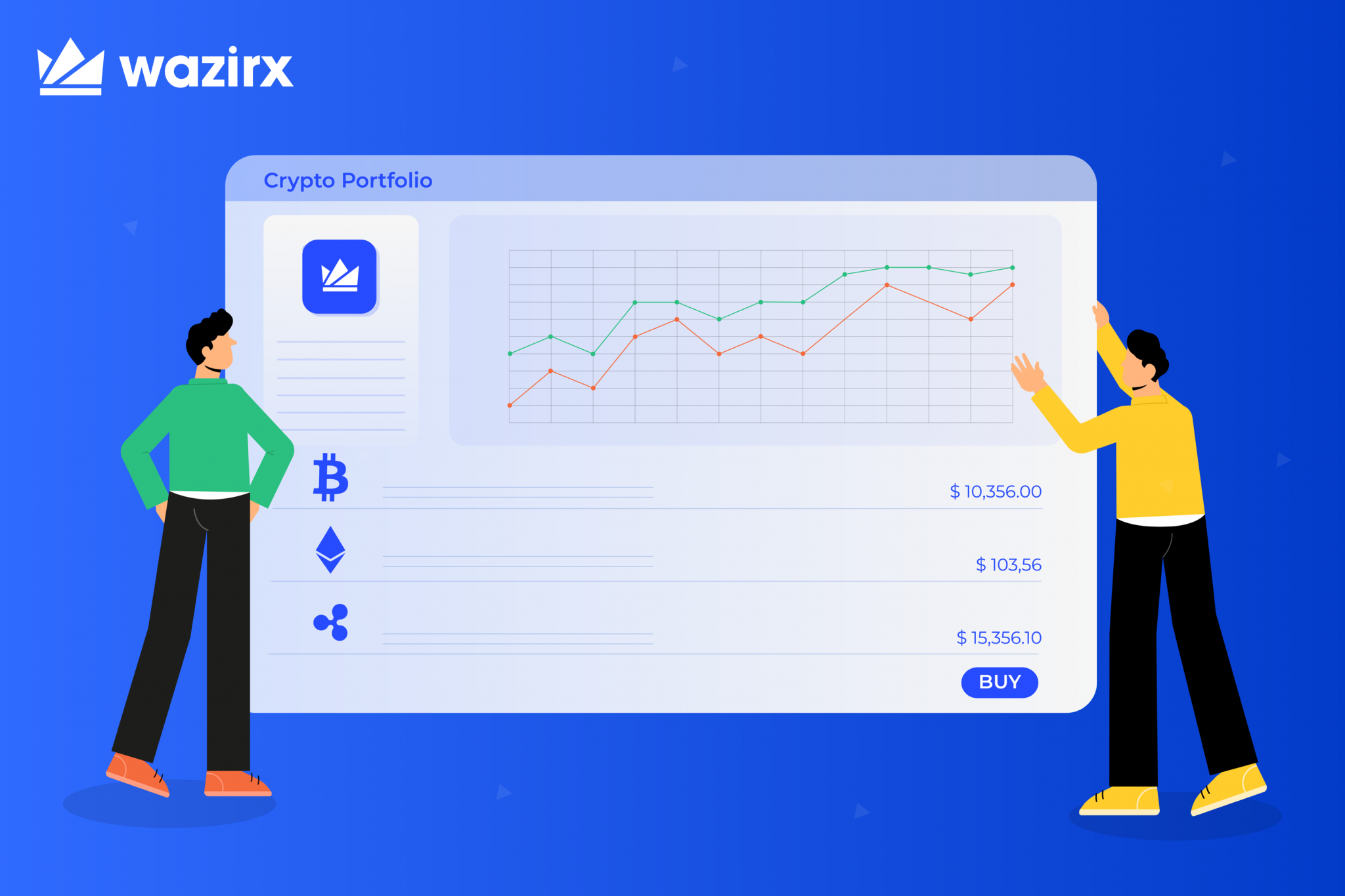 Systematic Investment Plans (SIPs) are a total blessing for newbie investors. You can use them to make smaller, more frequent investments in mutual funds and other investment plans. The fact that you no longer require a large sum of money to start investing makes investing more accessible.
Systematic Investment Plans (SIPs) are not only limited to traditional investment plans, but it has also been a part of the Crypto ecosystem. Yes, that's true! So let's see what SIPs are in Crypto and their benefits.
Introduction to Crypto SIPs
SIP, or Systematic Investment Plan, is essentially a simplified form of the phrase "Rupee cost averaging," It refers to the practice of investing a specific sum of money in Cryptos on a weekly, monthly, or quarterly basis.
The Rupee-cost averaging strategy helps reduce the risks involved with investing in volatile asset classes by distributing your investment over a long period, taking advantage of various market cycles, and lowering the investment cost. With this approach, regardless of the condition of the market, instead of investing a lump sum amount at a higher pricing point, you invest a small sum of money at several pricing points.
It removes a lot of the speculation surrounding when to invest or not, as well as the emotional biases related to investment.
Benefits of Crypto SIPs
#1 You get higher flexibility.
SIP is often a highly practical way to invest. Investors are able to select their investment range based on their needs.
Instead of investing a large sum of money all at once, people can invest modest sums with the help of this systematic approach. If the market unexpectedly falls, investors may not lose as much of their hard-earned money thanks to this.
Based on the investor's financial situation, there is always the option to increase or decrease the regular investment amount. Whether an investor has Rs. 500 or Rs. 1,000 to invest each month makes no difference.
#2 Rupee-cost averaging.
SIP enables investors to enter the market at different times, which may lead to buying more for less or less for more. This can help investors in averaging their entire asset acquisition costs.
In the long term, it may assist in lessening the effects of volatility. Rupee-cost averaging is one of the most frequently adopted strategies to withstand volatile market fluctuations.
#3 You can leverage the power of compounding.
Since the Crypto market is highly volatile, investors can leverage the power of compounding through a SIP, where returns can be reinvested. This creates a snowball effect over time, which multiplies the potential rewards.
Leveraging the power of compounding by making investments over an extended period is the best strategy to maximize returns. Investors must make long-term investments to benefit from compounding.
#4 You can be a disciplined investor.
Due to SIPs, investors can maintain consistency with their investments. Investors that use SIP to make long-term investments typically commit to saving money on a monthly basis.
Every installment the investor makes moves them closer to attaining their financial objectives. Investors that use SIP mode can slowly and steadily build up significant capital.
#5 You can withdraw anytime.
The fact that investors do not have to wait for the funds when they need them in an emergency is one of the significant benefits of SIPs. They can quickly withdraw all of their capital or just a portion with a few clicks, which can then be quickly credited back to their original account.
Dos and Don'ts of Crypto SIPs
Dos
Set long-term objectives.
You must have a long-term mindset while making SIP investments in equities, mutual funds, or Cryptos. By reinvesting the returns, you can gradually increase your wealth.
Begin with small amounts.
Always begin with smaller amounts and monitor your savings' growth over time. Better risk-adjusted returns are guaranteed if you invest a small amount of money monthly through a SIP in Cryptos.
Constantly boosting the investments.
Your investments have a direct impact on returns. The more you invest, the better returns may get. To grow your profits once you begin a SIP, you should progressively increase your investment amount.
Keep track of your Crypto asset's performance.
It's crucial to monitor the performance of all the Cryptos that you have invested in because every investor wants to maximize returns. If you believe the performance has fallen short of your expectations, start investing in another Crypto.
Don'ts
Early withdrawal.
You must sometimes need to withdraw your Crypto investments to deal with unforeseen circumstances. However, in these circumstances, be sure to either quit the market at a high point or, at the very least, ensure that you are extracting the returns part of the investment so that the remainder continues to produce returns for you.
Frequently taking your profits out.
The power of compounding can be enabled by reinvesting. First, if you withdraw your earnings too soon, you might not be able to take full advantage of the SIP. Second, withdrawing profits could often be unhealthy since it would result in paying taxes on short-term capital gains.
Curtain thoughts
SIP in Cryptos can be terrific for long-term investors looking for superior risk-adjusted returns in a volatile market. It is a systematic investment method that enables investors to build diverse portfolios. The best part about these types of investments is that investors don't have to wait for the ideal moment to invest or try to time the market.

Disclaimer: Cryptocurrency is not a legal tender and is currently unregulated. Kindly ensure that you undertake sufficient risk assessment when trading cryptocurrencies as they are often subject to high price volatility. The information provided in this section doesn't represent any investment advice or WazirX's official position. WazirX reserves the right in its sole discretion to amend or change this blog post at any time and for any reasons without prior notice.