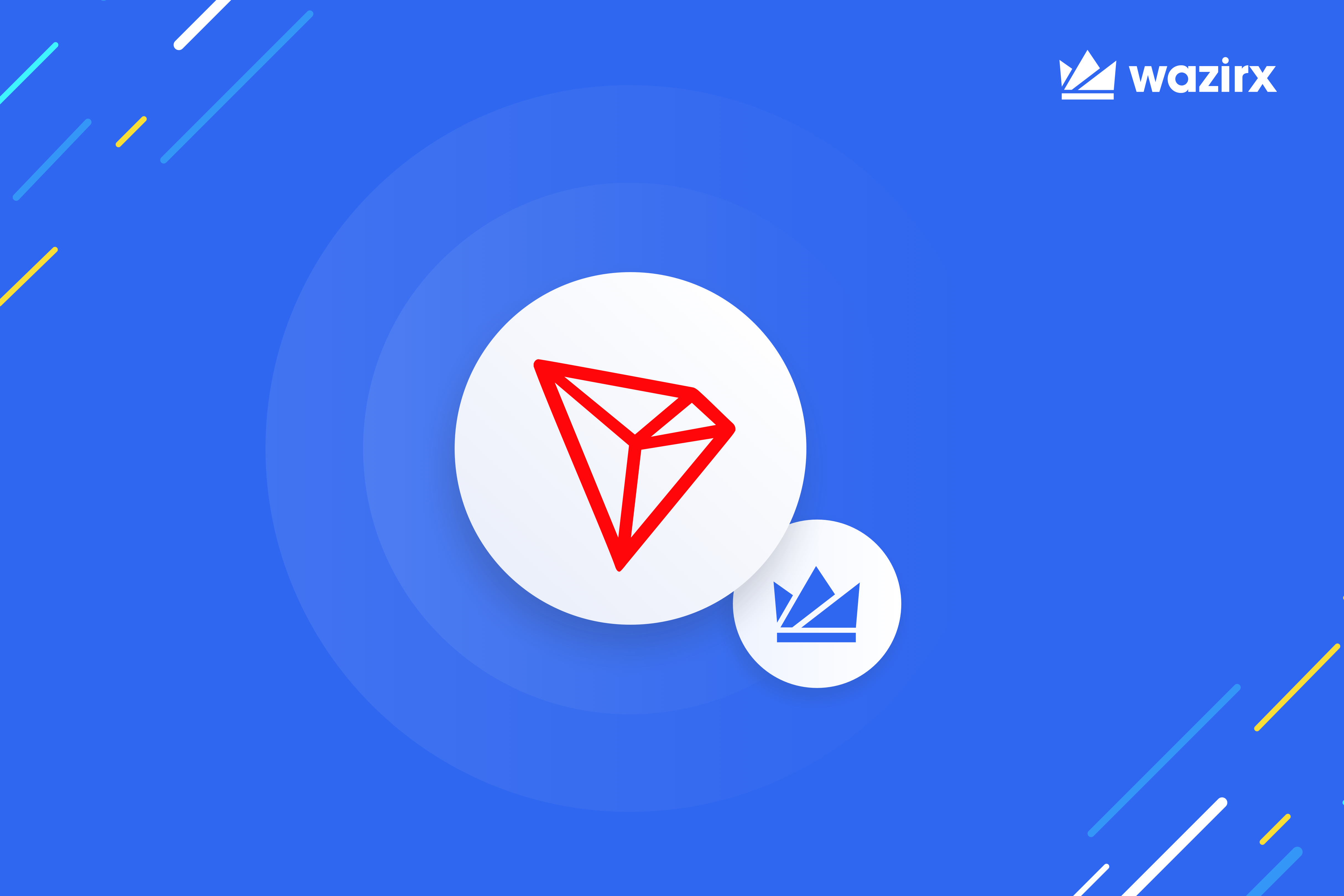 Namaste Tribe! TRX/WRX trading is live on WazirX and you can buy, sell, trade TRX in our WRX market.
Trading in the WRX market is absolutely free for now! Crypto market is getting interesting, so trade crypto in WRX market as much as you want without having to pay any trading fee! Hurry up, it's a limited period offer!
About TRX
TRON is a blockchain-based operating system that aims to ensure this technology is suitable for daily use. Whereas Bitcoin can handle up to six transactions per second, and Ethereum up to 25, TRON claims that its network has capacity for 2,000 TPS — 24/7. This project is best described as a decentralized platform focused on content sharing and entertainment — and to this end, one of its biggest acquisitions was the file sharing service BitTorrent back in 2018.
Overall, TRON has divided its goals into six phases. These include delivering simple distributed file sharing, driving content creation through financial rewards, allowing content creators to launch their own personal tokens and decentralizing the gaming industry. TRON is also one of the most popular blockchains for building DApps.
Trading Price (past 24 hr): $0.030815 USD
Global Market Cap (past 24 hr): $2,208,174,410 USD
Trading Volume (past 24 hr): $1,173,288,134 USD
Circulating Supply: 71,659,657,369 TRX
Total Supply: 100,850,743,812 TRX
Happy Trading!
Disclaimer: Cryptocurrency is not a legal tender and is currently unregulated. Kindly ensure that you undertake sufficient risk assessment when trading cryptocurrencies as they are often subject to high price volatility. The information provided in this section doesn't represent any investment advice or WazirX's official position. WazirX reserves the right in its sole discretion to amend or change this blog post at any time and for any reasons without prior notice.