Dear Tribe!
At WazirX, we're committed to providing you with a seamless and user-friendly experience. We're thrilled to announce some exciting updates to the WazirX app that will enhance your trading journey. Let's dive right in and see what's new.
Feature 1: New Listings Section
There are ample amounts of cryptos listed on the WazirX app both in the INR and USDT markets regularly. And finding the latest ones among them could be tricky. So, we thought to introduce the "New Listings" section and make it easier for our users to discover new markets.
Notable points:
This brand new "New Listings" section will be visible on the homepage of the WazirX app.
All the new coins listed within the last 10 days will be visible in this section.
In case you're unable to see this section, you can go to your mobile's Play/ App Store and update the WazirX app.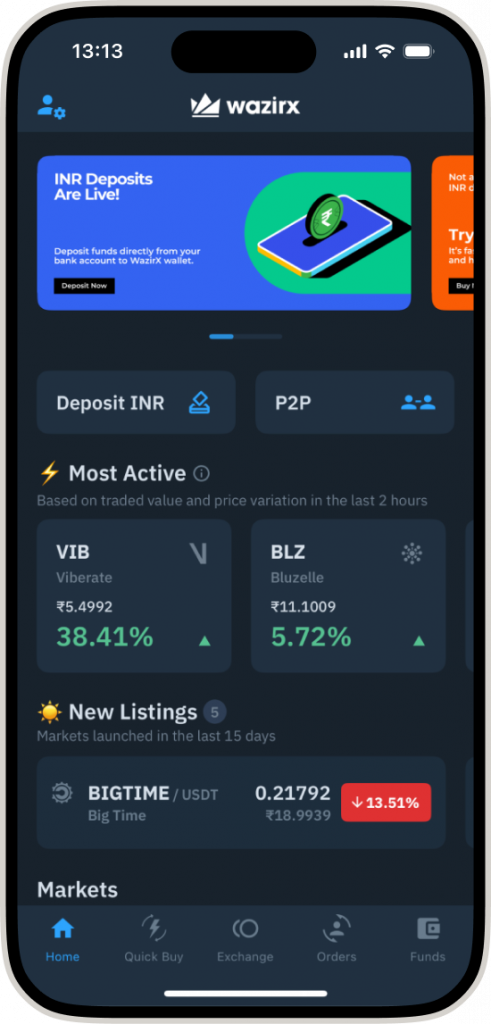 Feature 2: The "What's New!" Popup
With a motto to keep our users well-informed, from the latest happenings in the crypto space to the latest happenings on the WazirX app, we recently launched the brand new "What's New!" popup.
This informative popup will appear once after you update your WazirX app. It's our way of giving you insights into the improvements we've made to enhance your trading experience.
With the "What's New" popup, you'll know about new features, performance enhancements, and any exciting changes we've implemented.
NOTE: Please update your app to stay tuned with the latest updates on the WazirX app.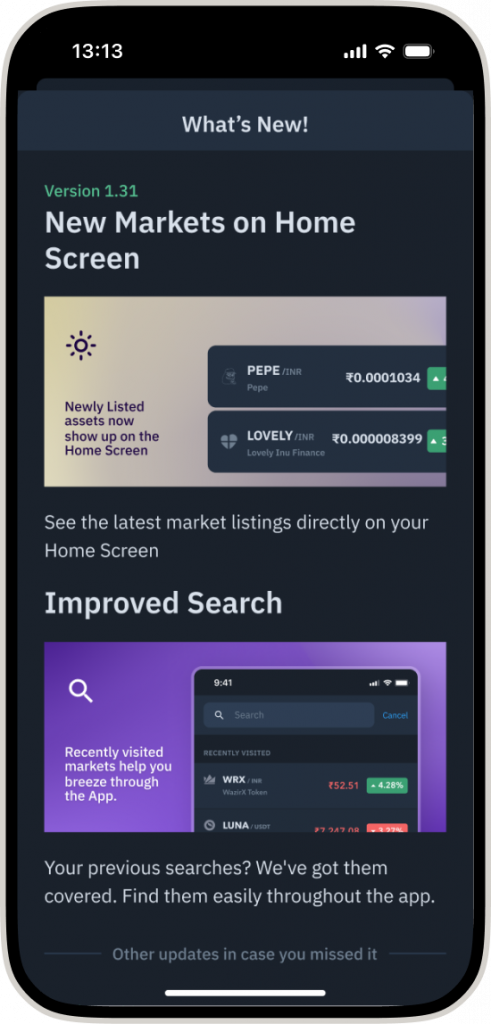 Feature 3: Effortless Trading with "Recent Searches"
Say hello to the "Recent Searches" feature! Whenever you initiate a search on the WazirX app, we'll display your last 5 recent searches. This convenient feature is available across all three search areas: the Exchange page, Funds page, and Quick Buy page.
With this feature, you can execute your trades swiftly and efficiently. Also, your recent searches are just a tap away!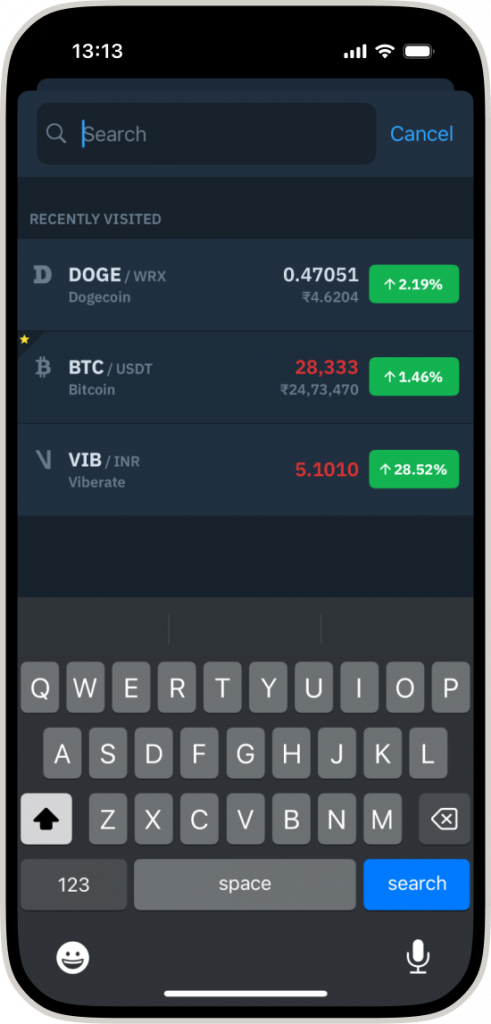 Your convenience and satisfaction are our top priorities. Update your app now and enjoy the seamless trading experience only with WazirX!
Happy Trading!
Disclaimer: Cryptocurrency is not a legal tender and is currently unregulated. Kindly ensure that you undertake sufficient risk assessment when trading cryptocurrencies as they are often subject to high price volatility. The information provided in this section doesn't represent any investment advice or WazirX's official position. WazirX reserves the right in its sole discretion to amend or change this blog post at any time and for any reasons without prior notice.