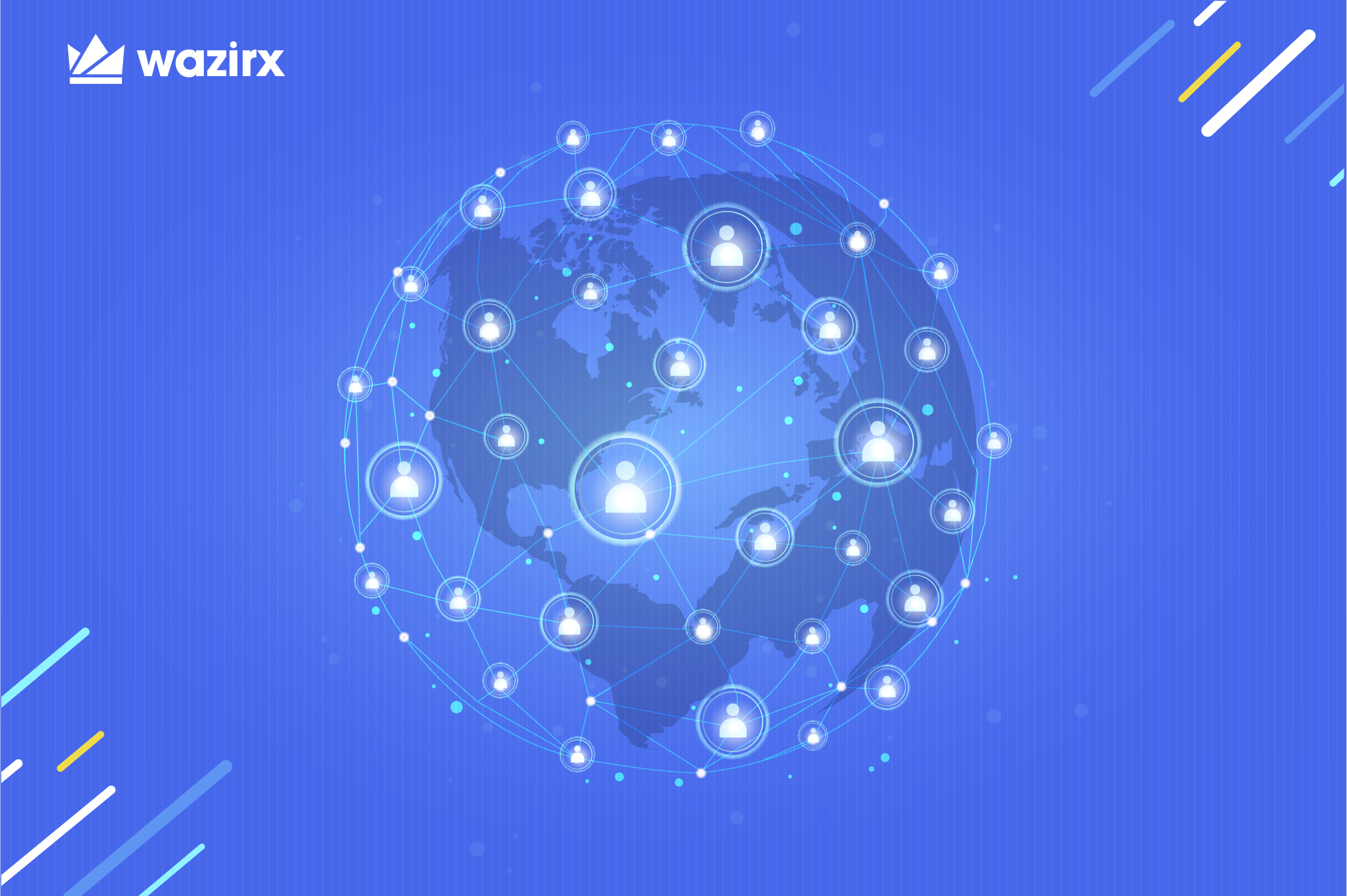 Yes! You heard that right!
UEFA European Football Championship is happening finally, and we are thrilled to co-present the world's most awaited tournament, which will be streaming on Sony Liv's OTT platform.
Football has a huge fan following across the world, and crypto adoption also started growing rampantly, so why not get a taste of crypto, while watching your favorite match, cheering up for the team you're supporting.
You must know, there are many footballers who have embraced crypto sooner than expected.
In January 2021, former Real Madrid striker David Barral became the first-ever footballer to be purchased using cryptocurrency. More and more Football Clubs are integrating cryptocurrency to raise funds and enhance their fan engagement experience through social platforms.
Now, why this sponsorship?
Crypto awareness is something that we've been trying to spread so that all the myths surrounding crypto get busted.
This partnership will offer WazirX widespread visibility amongst football fans. Such an audience comprises millions of young, tech-savvy Indians who are excited for the highly awaited football tournament held once every 4 years.
We are debuting with a new ad campaign on SonyLiv as a part of the partnership.
The positioning of our campaign – India ka Bitcoin exchange aims to underline wazirX as the preferred platform in India for buying and selling cryptocurrencies. We will showcase how easy it is to buy your first crypto, simplicity with a user-friendly interface, and ubiquity, through the advertorials.
As India's largest crypto exchange, WazirX aims to make crypto accessible to all the folks in India, irrespective of age, gender, location, etc. We are continuously working towards spreading crypto awareness in various parts of the country in regional languages. Apart from being a crucial part of the crypto ecosystem, we have taken up various educational program, which talks about how crypto can be your first step towards financial freedom.
There will be 7.4 million people watching the UEFA, who might or might not have traded in crypto. But the number definitely goes up when it comes to hearing about crypto.
As crypto is outperforming others as an asset class, this is something we aim for the world to know and be aware of.
Through this ad series, we aim to educate the audience about the simplicity, ubiquity, and ease of access at WazirX – India ka Bitcoin exchange.
Here's something from CEO's desk:
As a pioneer in the crypto space, we believe in supporting every business and community that shares our vision to partner with us to promote unity and sportsmanship. At a phase where people around the globe are learning how to adapt to their work-from-home reality, fans can't show their support at the stadiums.

Hence, we are proud to be associated with SonyLIV as their Co-Presenting Sponsor for UEFA EURO 2020. As two forward-looking brands, our partnership with SonyLIV is a perfect culture fit to celebrate the spirit of football in India. We envision bringing more Indian football fans together and supporting them to enjoy their favorite sport from the comfort of their homes.

– Nischal Shetty, CEO, WazirX
Disclaimer: Cryptocurrency is not a legal tender and is currently unregulated. Kindly ensure that you undertake sufficient risk assessment when trading cryptocurrencies as they are often subject to high price volatility. The information provided in this section doesn't represent any investment advice or WazirX's official position. WazirX reserves the right in its sole discretion to amend or change this blog post at any time and for any reasons without prior notice.