Namaste Tribe!
Investing and its Profit or Loss go hand in hand; so how could we not have the Profit & Loss of your portfolio displayed on our app? After much conceptualization, engineering, research, and design, we are finally ready to announce the much-awaited Profit & Loss feature.
We have ensured that all your recommendations and requirements have been taken into account. The following are the characteristics this particular feature launch will entail:
Portfolio with absolute P&L
Advanced models to calculate P&L
Simple but powerful UX design
Average buy for every asset
We have ensured that this feature enhances your experience and is easy to use. 'P&L View' can also be customized according to the assets/tokens. Follow these steps to understand how to view the Profit & Loss for your portfolio:
How to view Profit & Loss?
Here is what your Funds section of the Application will look like: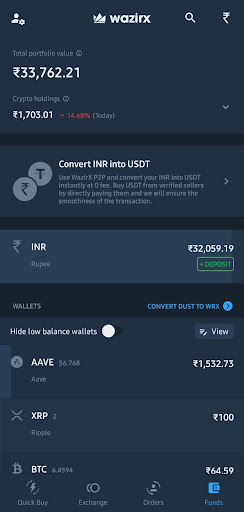 Step 1: Click on the 'Down Arrow' beside Crypto Holdings.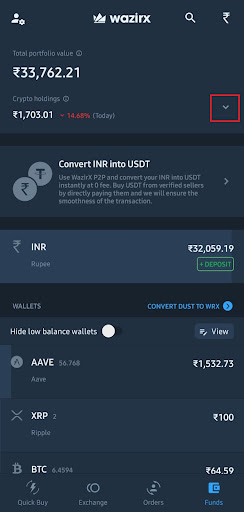 Step 2: Here, the Invested amount and the absolute profit/loss will be visible.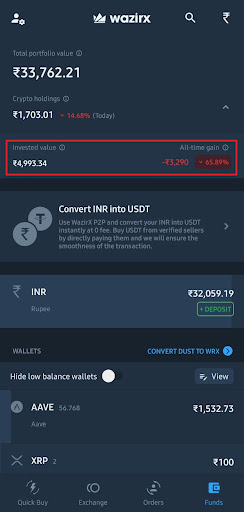 Step 3: To 'Customize View' and look at the 'Average Buying Price' of your current crypto holdings and 'Unrealised P&L of your current crypto holdings', click on 'View' beside the 'Hide low balance' toggle.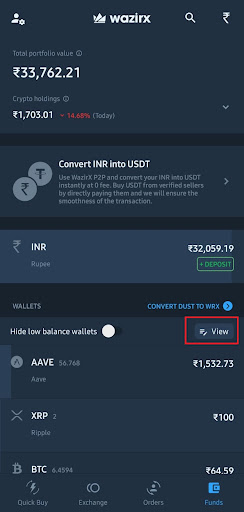 Step 4: Customize the view according to your preference. A preview is available to facilitate the understanding of how the options will change your portfolio viewing.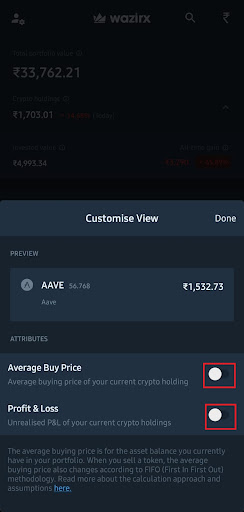 Step 5: Enable according to your preference by switching the toggle.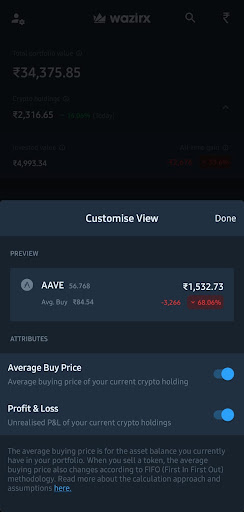 To learn more about the calculations and intricacies of the P&L feature, please click here. If you find any discrepancies in your data, let our team know here.
We hope that the introduction of this much-awaited feature enriches your experience and aids you in your crypto journey.
Happy Trading!

Disclaimer: Cryptocurrency is not a legal tender and is currently unregulated. Kindly ensure that you undertake sufficient risk assessment when trading cryptocurrencies as they are often subject to high price volatility. The information provided in this section doesn't represent any investment advice or WazirX's official position. WazirX reserves the right in its sole discretion to amend or change this blog post at any time and for any reasons without prior notice.