The cryptocurrency industry is already on a steady rise. The beauty is that despite the lack of regulations (which we all hope will come in very soon), overwhelming concepts, and concerns from some traditional investors, cryptocurrency has emerged as a popular asset class. With brands like Tesla endorsing Bitcoin, crypto assets are getting mainstream acceptance. However, some pundits feel that the absence of traditional products holds up the sector. Cryptocurrency index funds emerge as a popular solution in the crypto world. Read the full article to know more.
What is a cryptocurrency index fund?
There is hardly any difference between cryptocurrency index funds and regular index ones. By defining the latter, the former shall become implicit.
So, what is an index fund? An index fund is a passively managed fund that imitates a market index. When we say we passively managed funds, they don't need managers to make decisions; rather, they follow the market index.
A market index is a basket of assets available in the financial market, designed as a benchmark to evaluate a sector's performance, often reflecting financial trends. For example, NIFTY 50 is a benchmark index representing the top 50 largest Indian companies' performance. By extension, a NIFTY 50 index fund mimics the NIFTY 50 index and thus will be similar.
Cryptocurrency index funds, on the other hand, track cryptocurrency indexes. Cryptocurrency indexes are designed as a benchmark of the performance of the entire sector.
Weighing Methodologies for cryptocurrency index funds
The majority of the indexes shall fall under one of the two categories based on their construction.
The price-weighted index gives equal weightage to all the assets present. Simply put, adding the price of all assets and dividing it by the total number of assets will give you the performance.
The capitalization-weighted index gives relative weightage to assets based on their market capitalization. So, assets with a large market cap will greatly affect the market even if their individual price is low.
Famous cryptocurrency index funds and indexes
Indexes
Funds
Index Funds: A big leap in the Crypto Industry
Here's how index funds can impact the crypto industry.
Offer diversification
Crypto asset price prediction is challenging. Period. Cryptocurrency index funds give users exposure to diversification. Analyzing the performance of individual crypto assets and then allocating capital involves a lot of work. Rather one can buy a variety of assets in a single purchase.
It allows them to build diversified portfolios of crypto assets and thereby increase their capital. With automated tracking, they can be assured that their assets are safe and follow the indexes, making it somewhat beginner-friendly.
Attract new investors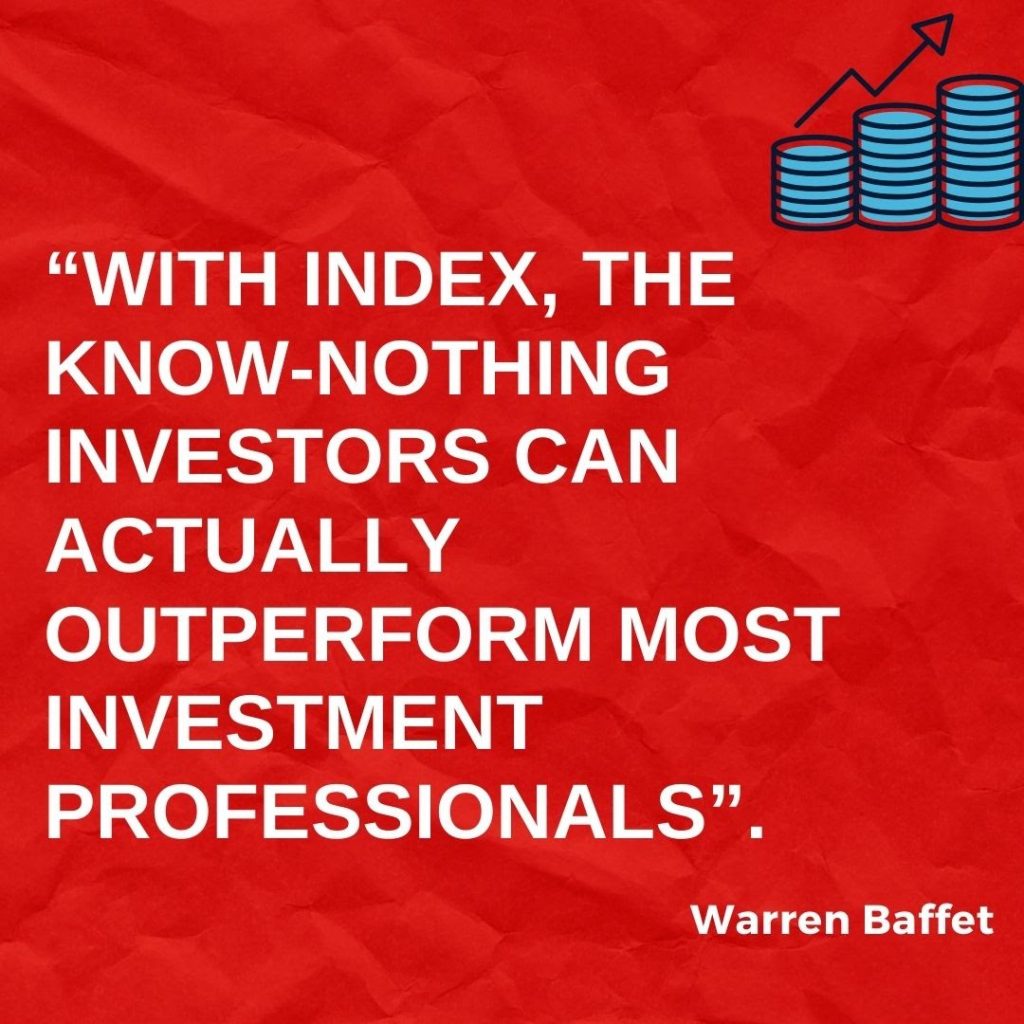 Many people are keen to buy cryptocurrency in India and other emerging economies. Yet, they are doubtful about the technology and safeness of the venture.
Crypto index funds will be a plausible reason for new investors who are skeptical. Yes, the industry is still going to be volatile and susceptible, and highly risky. But investors need not analyze and confuse as to which assets to invest in. Rather than worrying about buying Bitcoin or Ethereum in India, users will be exposed to a wide variety of crypto assets in a single fund. This will make it easier for investors.
Increase popularity
Many financial institutions have foreseen the potential of cryptocurrency. They have taken progressive steps to venture into this new space. For instance, S&P Dow Jones is launching its own crypto indexes. The blockchain-based digital currency can gain further popularity as a transparent option against manipulative & inflationary assets.
Crypto index funds are indeed selling crypto assets as tractableasset classes. With Parliaments and financial organizations already speaking about standards and benchmarking, you can expect cryptocurrencies to become more accessible investor-friendly.

Disclaimer: Cryptocurrency is not a legal tender and is currently unregulated. Kindly ensure that you undertake sufficient risk assessment when trading cryptocurrencies as they are often subject to high price volatility. The information provided in this section doesn't represent any investment advice or WazirX's official position. WazirX reserves the right in its sole discretion to amend or change this blog post at any time and for any reasons without prior notice.