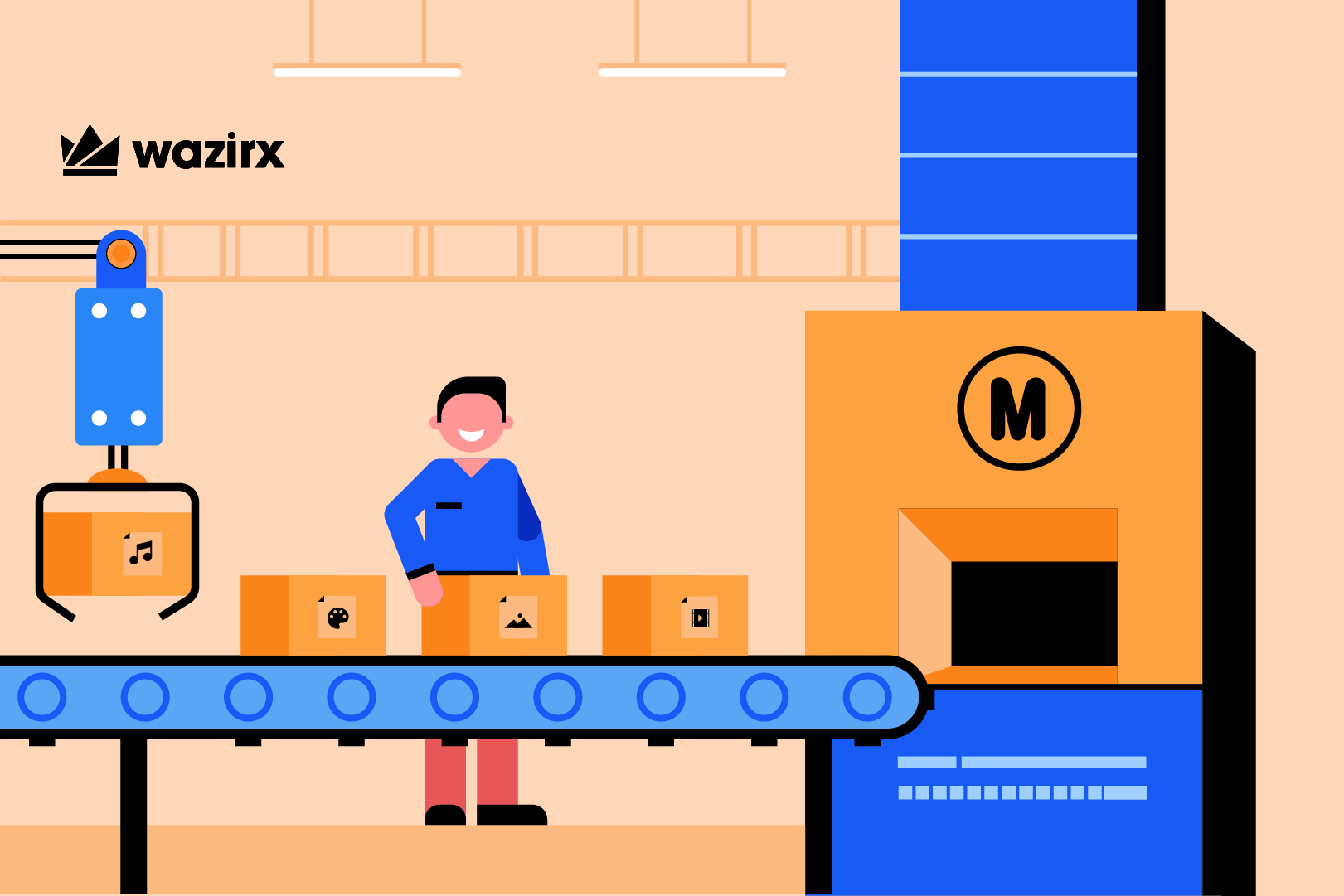 Note: This blog is written by an external blogger. The views and opinions expressed within this post belong solely to the author.
Move Network is a blockchain platform with a focus on providing a wide range of services and tools to NFTs artists and projects. With the help of Move Network, artists, projects, and startups can start generating revenue via sales and marketing by using Move Network's blockchain technologies to buy, sell, trade, create, and auction NFTs. The users of Move Network can use the platform to own, buy, and sell NFT IPs in multiple categories, such as gaming, music, art, fashion, and more. The team behind Move Network has eight years of experience in the blockchain industry and, with more than fifteen partnerships ready to go global.
Features
NFT As A Service
The Move Network platform offers NFTs as a Service for content creators, providing consultations and technical development solutions with their dedicated teams. No one knows about an NFT IP better than its creator, and with this in mind, the Move Network takes a holistic approach to the creator's vision and implements strategic goals within the creator's expectations. NFT IPs live and die by the hype around them, and Move Network is no stranger to it. They assist creators at all stages of an NFT's life cycle, beginning with NFT creations, following up with release strategies, and eventually moving on to marketing, considering all possible combinations of online and offline pairings to ramp up social media engagement and increase market valuation exponentially.
NFT As A Portal
Move Network not just caters to creators and brands but traders and collectors too. The platform has introduced a novel form of finance, informally known as "NFT-Fi", or a financial model based on NFTs. This model has three key components, which are:
Collect to Earn: Using the Move Network NFT Marketplace, you can buy and sell NFTs with other users with low gas fees, creating a dynamic economy.
Stake to Earn: You can even stake your NFTs on the MOVEChain and earn passive income in the form of Move Network's native token, MOVD.
Play to Earn: By playing the games available on Move Network, users can earn NFTs and MOVD tokens, trading the former for a profit on the NFT Marketplace if they so desire.
Move Network Platform
The Move Network platform would be mainly concentrated on the improvement, identification, as well as trade, and distribution of NFTs. It is delighted to announce the debut of unique and modern features designed from the ground up in order to make NFTs a large-scale transactional and entertainment medium. Users can buy, sell, and create NFT IPs on the Move Network, which is a non-custodial platform. A non-custodial platform is one where the platform doesn't hold your assets but rather serves as an interface to access them in a convenient fashion. The team behind Move Network has created and deployed their flagship front end of the blind box, mining pool, and decentralized auction market.
The platform also comes equipped with cross/multi-chain functionality, with the goal of improving ease of access and transferability along with removing bottlenecks on the current blockchain systems. The signature blockchain is known as MOVEchain and is accessible as a development environment for blockchain developers. Despite branching off the Ethereum chain, MOVEchain enables the platform to function with limited transaction fees without compromising on speed or efficiency,
As of 2 September 2022, the MOVD token is worth $0.001, with a maximum supply of 1,000,000,000 MOVD coins. Holding the token allows you to use the platform's features at a discounted price, along with engaging in a DAO-like community governance model and taking part in voting on the most pressing issues of the platform. It also grants you access to exclusive NFT drops, private NFT auctions for VIPs, as well as early access to the launchpad listings of NFTs on the Move Network.
Conclusion
In this post, we've learned about Move Network, its features, and its value in the blockchain ecosystem. If you'd like to know more, visit their website here.

Disclaimer: Cryptocurrency is not a legal tender and is currently unregulated. Kindly ensure that you undertake sufficient risk assessment when trading cryptocurrencies as they are often subject to high price volatility. The information provided in this section doesn't represent any investment advice or WazirX's official position. WazirX reserves the right in its sole discretion to amend or change this blog post at any time and for any reasons without prior notice.