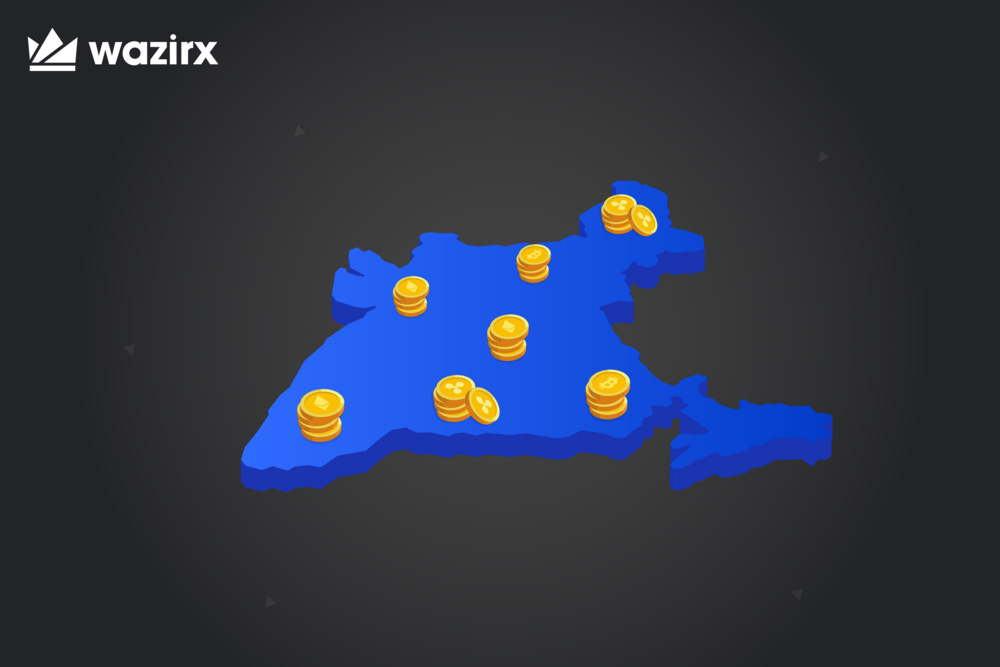 A glance at the world's top countries – for Cryptocurrency adoption – reveals a few prominent names, such as the United States and China. It's also very possible that India will soon appear on that list, that too in a leading position. Our country has been a significant technology center for years, so it's not a wonder that Bitcoin has prospered here. This is despite various restrictions that have harmed the bitcoin sector and the fact that the industry has survived a global epidemic.
It is worth emphasizing that the advent of Bitcoin benefits India in a variety of ways.
How does Crypto Help India?
Remittance is one of the first areas where Cryptocurrency benefits Indians. Every year, Indians residing overseas send billions of cash home. There are standard mechanisms in place to assist money remittance, but these generally come with exorbitant costs and lengthy remittance wait times.
Money may be sent across borders promptly and with considerably reduced rates when using bitcoin. The use of Cryptocurrencies could potentially be lifesaving for low-income families who rely on them for survival. Given this, it's no surprise that many Indians have taken to it.
There's also the problem of inflation to consider. India's inflation rate in 2021 was expected to be high, lingering above 6.30 percent and barely dropping from the rate in 2020. Cryptocurrency has worked as a hedge against inflation, particularly in the last year, and many people moved to Cryptocurrency when their fiat currency lost value during the COVID-19 pandemic.
Given that India is a developing country with a large population, this inflation hedge is quite important.
It also cannot be overlooked that Cryptocurrencies are a source of income for many people. There are various ways to make money from Crypto. It can be – HODLing Cryptos in the hopes of making a profit in the future or staking tokens for interest. More particularly, there is a slew of options for lower-income people who are frequently shut out of the regular financial system but find acceptance in the Crypto realm.
Perhaps one of the most significant changes noticed in India came with the influx of Cryptocurrency exchanges that are now servicing millions of Indians every day. These companies have also brought in foreign investments, which could soon develop to constitute a considerable portion of our nation's economy.
In addition to the factors mentioned above, the rapidly expanding Cryptocurrency industry also presents a plethora of job opportunities, even during tense times like these. In terms of technological innovation, the underlying blockchain technology is already being leveraged to enhance our existing systems across both the private and public sectors.

Indians Want Crypto
Cryptocurrency has been on the rise in India for some time, and with all of the advantages it provides, it's easy to see why. From remittance to income generation, India clearly needs Cryptocurrency. Based on the trendline, more Crypto-related products and services can be expected in the country.
The Cryptocurrency community has developed substantially in recent years, compared to what it was only a few years ago. Chainalysis, a Cryptocurrency research and analysis firm, revealed in early July 2021 that Indian households, which collectively own more than 25,000 tonnes of gold, are slowly shifting toward Bitcoin and other Cryptocurrencies. Cryptocurrency investments increased from around $923 million in April 2020 to almost $6.6 billion in May 2021. That is a 612 percent increase in the number of Crypto users in a country where the legal status of Crypto assets is still undefined. This demonstrates how Crypto-savvy the locals have become.
How has the social space accepted the buzz around Cryptocurrencies?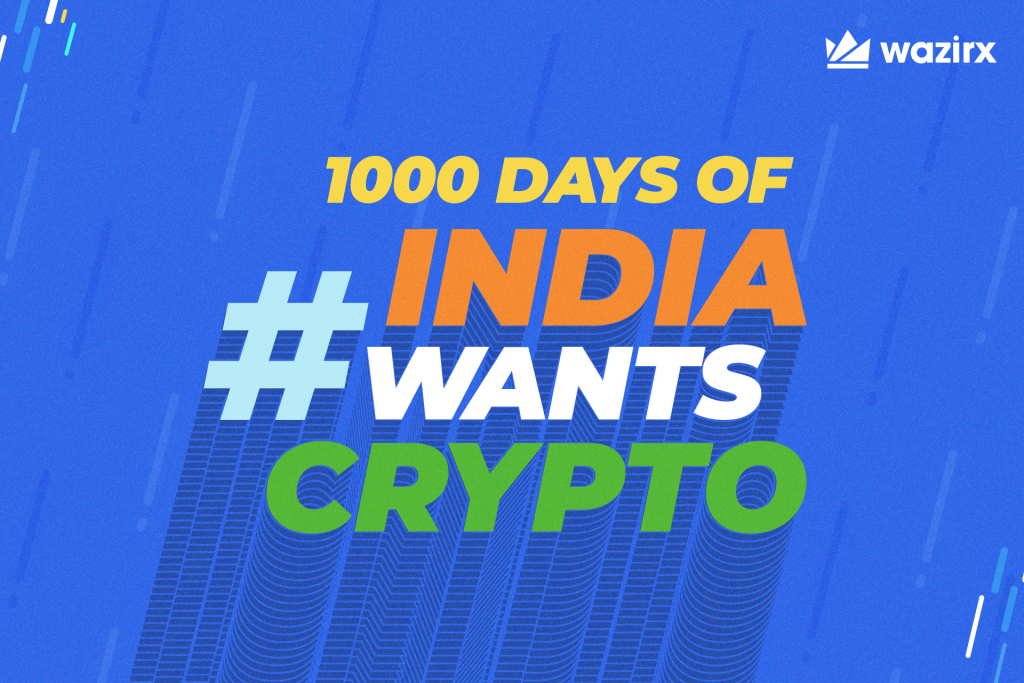 Earlier this year, the #indiaWantsCrypto and #Cryptocurrencies were trending on Twitter in India on multiple occasions. 
#indiaWantsCrypto is a trend started by Nischal Shetty, CEO, and founder of Cryptocurrency exchange WazirX, 1000 days ago (as of 28 July 2021). This # has been used in support of this emerging industry by thousands of Indians and supporters worldwide. This, combined with the record-breaking performance of this year's popular meme coins like Doge and Shiba Inu, have sparked life in the once dormant Crypto community in India.

Crypto aficionados are currently anticipating the Government's next move in respect to digital currencies. If the Government can create a flexible yet well-regulated environment for virtual currencies, it will significantly help the country during these difficult times. Even more, the nation could secure its place as one of the leaders in this domain.
Disclaimer: Cryptocurrency is not a legal tender and is currently unregulated. Kindly ensure that you undertake sufficient risk assessment when trading cryptocurrencies as they are often subject to high price volatility. The information provided in this section doesn't represent any investment advice or WazirX's official position. WazirX reserves the right in its sole discretion to amend or change this blog post at any time and for any reasons without prior notice.