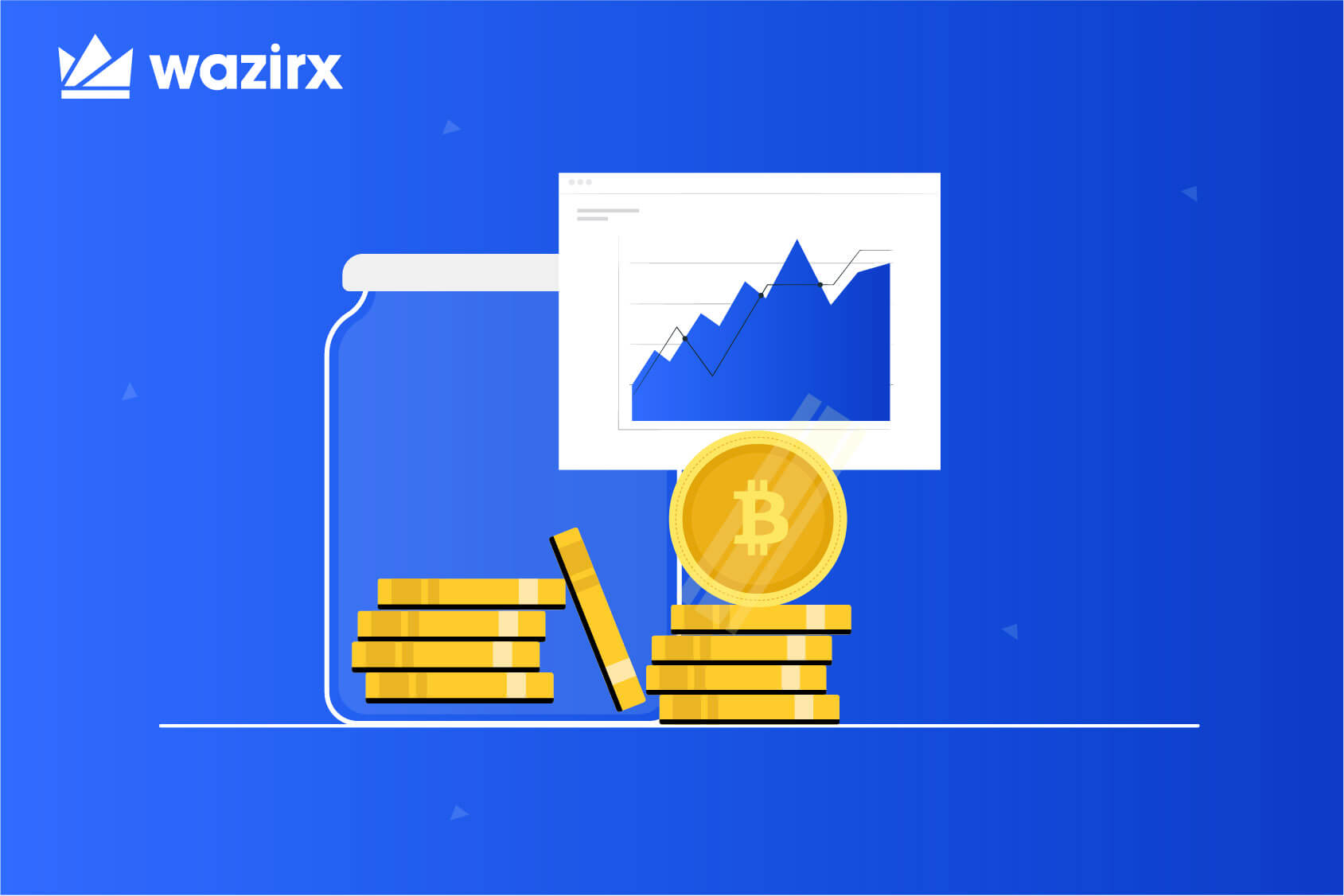 In subsequent years, Bitcoin again emerged as a trendy headline due to its incredible volatility. Banks, governments, and investors keep an eye on the cryptocurrency every time its price rises. To your surprise, during the pandemic crisis in the initial days of the year, Bitcoin made incredible growth and gained a profit of $35,000 and is still rising. Don't you think Investing in Bitcoin in 2021 seems like an obvious choice, right?
The technology surrounding digital currencies has also advanced and continues to improve, just as new currencies continue to emerge. Who is not aware of the most highlighted news, when the soaring value of bitcoin became a sensational cryptocurrency after the announcement that Tesla has purchased $1.5 billion worth of Bitcoins and will start accepting the currency as payment. Whoever invested in digital currencies early on may have made a fortune.
In this article, we will enlighten you with the possibilities that make Bitcoin worth and considerable investment.
A quick recap of the Bitcoin
Bitcoin is a digital currency used to buy and sell goods and services on the web. Unlike other currencies, such as the Indian rupee or US Dollar, Bitcoin today only exists in the virtual environment, being stored in a digital wallet.
Bitcoin's goal is to function as a decentralized currency, without a financial institution, such as a bank, to mediate the exchange of money between two people.
Thus, internet transactions could be faster, cheaper and currencies could be used in any country, without limits or special conditions.
Due to its rapid appreciation, Bitcoin has become, for many, an "investment" opportunity with high return potential. There are many people who have multiplied their money by investing in Bitcoins. Still, it is essential to have deep knowledge about how this market works before including it in your investment portfolio.
How does Bitcoin work?
Encryption is the basis for Bitcoin. Due to encryption, all transactions made in the name of Bitcoin are carried out securely and anonymously. This is the reason why Bitcoins are also known as cryptocurrencies.
As any financial authority does not regulate the currency, transaction processing is carried out by so-called miners. Therefore, understanding how the market works, taking investment courses and consulting specialized professionals is essential before making any decision. And whoever receives payment in Bitcoins can exchange them for cash at specific Bitcoin exchange houses.
It may sound complicated, and if you don't have any knowledge about the financial market, this is perfectly fine. There are several other types of investments, often simpler and safer than cryptocurrencies.
Therefore, it is important that you look for the most suitable investments for you and your objective, rather than putting all your money into the same option that your neighbor has chosen or suggested. Evaluating other options, such as Fixed Income or Stock Exchange investments, can be interesting to make smarter and more strategic decisions.
What are the benefits of investing in Bitcoin?
Given below are some benefits of the Bitcoin that has been equated with gold-
Less Competition
If only existing digital assets on the internet are taken into account, the competition is significantly less. Although today there is a wide variety of virtual currencies to choose from, such as Ethereum or Litecoin, none are currently at the level of Bitcoin.
Institutional Investors Boost Bitcoin
Even though it is a digital currency, large investors such as Skybridge Capital are investing in this asset, believing that it could be in great demand later. In fact, the increasing valuation of bitcoin is because both large investors of recognized brands have begun to accumulate the crypto asset, or other consumer companies have started to adopt its use.
Resistant to Inflation
The inflation probabilities in Bitcoin are very low since the digital asset supply is limited to 21 million units by design. That is, there is no possibility that the number of bitcoins will increase or decrease. It stays the same and is therefore not prone to inflation.
A Safe Asset
Bitcoin is backed by Blockchain technology, which allows assets to be decentralized. This means that there is no involvement of a third party in the transactions process between sender and payer. This makes the sender and payer details anonymous as only the Bitcoin address is revealed.
Is it worth investing in Bitcoin?
The great appreciation that these currencies have gone through in recent times is indisputable. Indeed, the stories that people made great fortunes have the potential to be true. However, beware of promises of quick and easy money. Every type of investment requires caution, information, and a lot of knowledge.
Please don't ignore your investment profile: investing in Bitcoins requires personal characteristics that are not always passed on by those who sell them. As it is a process open to everyone, many enter headfirst without even knowing this market.
This type of investment should only be chosen by those who have a good risk tolerance and cold blood to maintain their positions. It is also not recommended to invest amounts that could compromise your lifestyle and wealth, so don't risk your savings.
There are cases of investors making loans or even pawning their homes to buy cryptocurrencies. To your attention, such action would not be suitable even for a fully regulated market. Whether it's Bitcoins or any other asset, remember to invest consciously.
To conclude
We hope that after considering the above points, somewhere in your mind, you may have developed some positive image for investing in Bitcoin. Anyways, it seems that the euphoria for virtual currency will not pass any time soon, and the value of Bitcoin will keep rising. However, a safer and more consistent way to earn money is to invest in your knowledge.
By learning about the financial market, you will discover that investing can be more than just putting your money in. But it can also be a profession and even a lifestyle where one can discover new challenges in every step. So, study and closely monitor the market to make the best investment decisions, whether in virtual currencies or other financial assets.
Disclaimer: Cryptocurrency is not a legal tender and is currently unregulated. Kindly ensure that you undertake sufficient risk assessment when trading cryptocurrencies as they are often subject to high price volatility. The information provided in this section doesn't represent any investment advice or WazirX's official position. WazirX reserves the right in its sole discretion to amend or change this blog post at any time and for any reasons without prior notice.