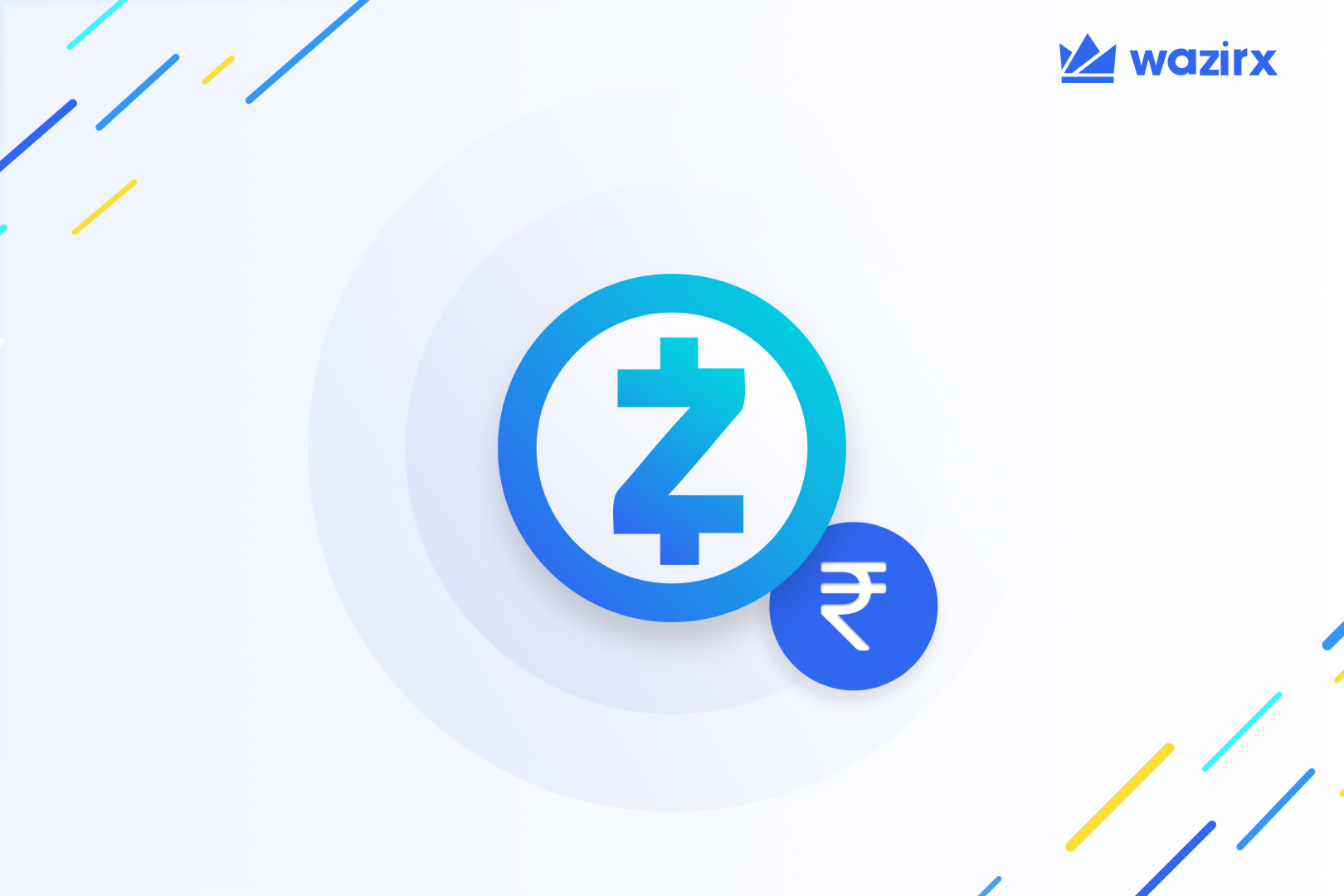 Namaste Tribe! ZEC/INR trading is live on WazirX and you can buy, sell, trade Zcash (ZEC) in our INR market.
About ZEC
Zcash is a decentralized cryptocurrency focused on privacy and anonymity. It uses the zk-SNARK zero-knowledge proof technology that allows nodes on the network to verify transactions without revealing any sensitive information about those transactions.
Contrary to a common misunderstanding, the majority of cryptocurrencies on the market, including Bitcoin (BTC), are not anonymous, but rather pseudonymous; while they do not explicitly reveal the identities of their users, each user has their own public address or addresses which can be traced back to them via the methods of data science and blockchain forensics.
Zcash transactions, on the other hand, still have to be relayed via a public blockchain, but unlike pseudonymous cryptocurrencies, ZEC transactions by default do not reveal the sending and receiving addresses or the amount being sent. There is an option, however, to reveal this data for the purposes of auditing or regulatory compliance.
Trading Price (past 24 hr): $79.58 USD
Global Market Cap (past 24 hr): $844,180,864 USD
Trading Volume (past 24 hr): $787,766,250 USD
Circulating Supply: 10,591,725 ZEC
Total Supply: 21,000,000 ZEC
Happy Trading!
Disclaimer: Cryptocurrency is not a legal tender and is currently unregulated. Kindly ensure that you undertake sufficient risk assessment when trading cryptocurrencies as they are often subject to high price volatility. The information provided in this section doesn't represent any investment advice or WazirX's official position. WazirX reserves the right in its sole discretion to amend or change this blog post at any time and for any reasons without prior notice.