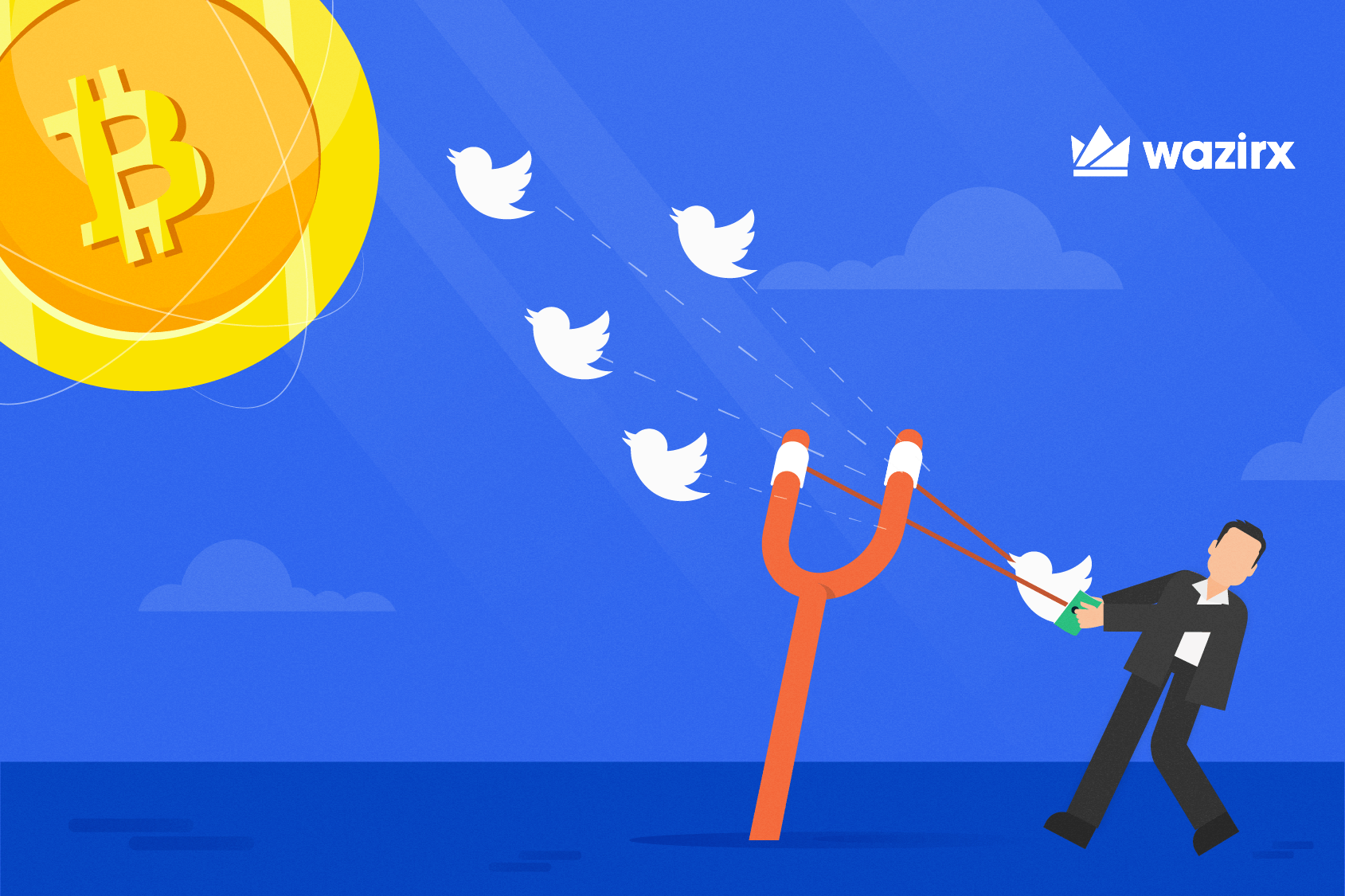 "I see it, I like it, I want it, I got it" – This line from the song 7 Rings by Ariana Grande perfectly suits Elon Musk's personality. What say?
One fine day, he expressed his wish to own Twitter, jumped on the roller coaster ride, and finally acquired it. Yes, he did it! Elon Musk, the person behind the popular meme coin, Dogecoin, is the owner of Twitter. Let's dig a little deep to understand what happened and the fascinating facts related to the deal.
A long time ago…
Looking at the history, dating back to 1999, Elon Musk was the owner of Zip2 company, and he sold it to Compaq Computers for around $307 Million, where he got only $22 Million and a 7% share in the organization. After thirty days, Elon made an interesting investment in the world's first online bank, _x.com, with over $12 Million.
In 2000, a merger happened between _x.com and Confinity, which was later named PayPal. Musk was sacked immediately as CEO but allowed to have his part of the shares. In 2002, eBay acquired PayPal for $1.5 Billion; this time, Elon got approximately $176 Million.
Was this the end for _x.com?
Obviously NO! In July 2017, after almost 15 great years, the domain was repurchased by one and only Elon Musk from PayPal. The interesting fact was that the site's home screen was embossed with the "X" sign, which created mysteries!
Wondering how Twitter came into play? Let's find out!
Everything in a nutshell
One fine day, i.e., the 14th of April, Elon Musk expressed his desire to buy Twitter for $43 Billion.
On the 25th of April, the Twitter organization happily accepted the offer.
Suddenly, on the 08th of July, Musk wanted to end this deal because the company breached the agreement, according to Musk.
Mid Oct, the company sued Musk with trials.
All of a sudden, on the 27th of October, the deal was closed, and Elon Musk became the owner of Twitter and changed his Twitter status to "Chief Twit" (which was changed to "Twitter Complaint Hotline Operator" recently!).
What is it that Elon wants Twitter to be now?
Elon Musk has revealed his intent to use blockchain technology for Twitter. He is also planning to introduce some explicit features to the platform by making its algorithms open-sourced, combat spambot accounts, and promote free speech.
Currently, Twitter is a Web 2.0 company that functions with an active internet connection, dynamic data processing and integration, and incredible virtual communities. Although Web 2.0 has been revolutionized, many other social media platforms have been created, like Facebook (now Meta), Instagram, Snapchat, and TikTok. These companies have made communicating, collaborating, creating content, processing data, etc. easier.
Facing criticisms and challenges is a part of Web 2.0 companies. However, the major problem is centralization in these companies. For instance, the content creators get their earnings in peanuts while the owners enjoy a significant chunk of the pie. By introducing blockchain technology and revolutionizing Web 2.0 companies into Web 3.0 ones, will ensure that the creators get the right payment for all their hard work.
Elon Musk has more significant plans for Twitter's future that are unfolding with each passing day.

Disclaimer: Cryptocurrency is not a legal tender and is currently unregulated. Kindly ensure that you undertake sufficient risk assessment when trading cryptocurrencies as they are often subject to high price volatility. The information provided in this section doesn't represent any investment advice or WazirX's official position. WazirX reserves the right in its sole discretion to amend or change this blog post at any time and for any reasons without prior notice.