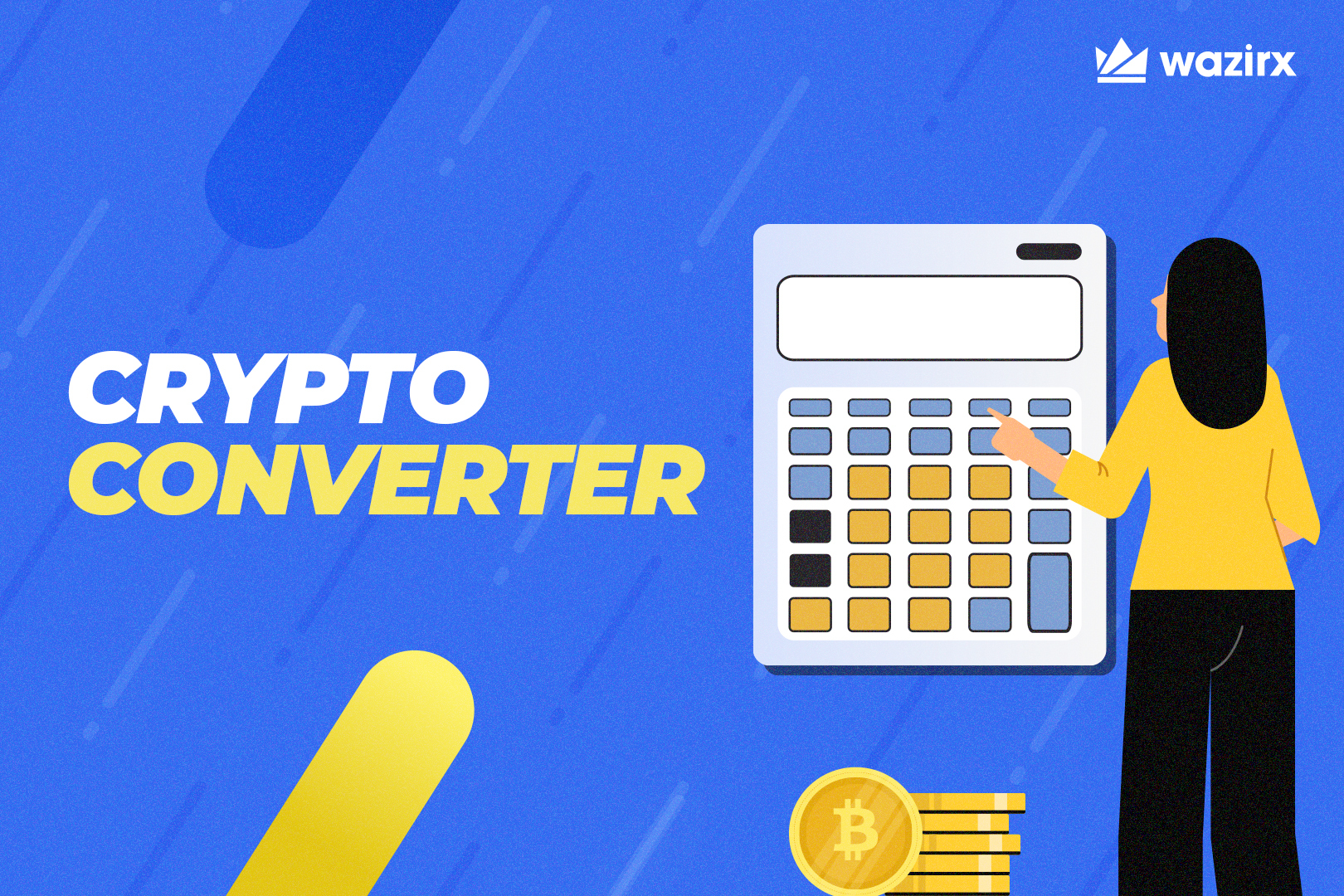 This article is available in the following languages:
Question 1: If you have ₹10,000 today, how much BTC can you buy?

Question 2: If you have 1000 XRP coins, how many Bitcoins can you buy?
The answers to these questions and many more (in the same lines) are frequently looked for.
Let's make this simple for you! WazirX has launched the Bitcoin and Crypto Converter to make your crypto journey easier.
You can now make your matches between fiat currency and crypto and check the converted value with a single click.
Try it here!
With the Bitcoin and Crypto Converter, you can:
Check the value of your fiat currency if converted to your selected crypto,
Check the value of one crypto while compared to the other,
Use the 'Popular pairs' option for quick navigation.
How to use the Bitcoin and Crypto Converter?
Step 1: Select the fiat currency or crypto you wish to convert.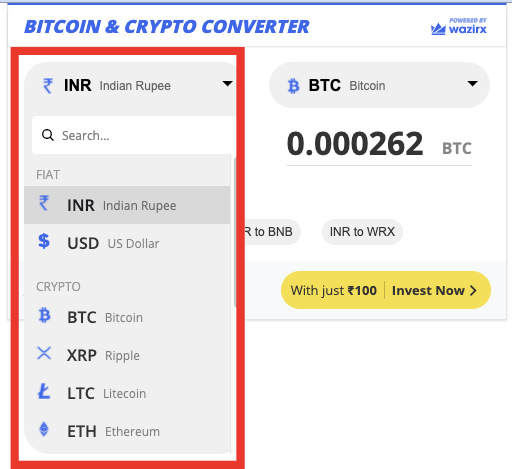 Step 2: Enter the amount/count.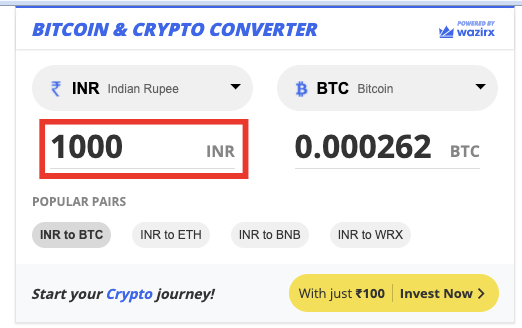 Step 3: Select the crypto you wish to know about.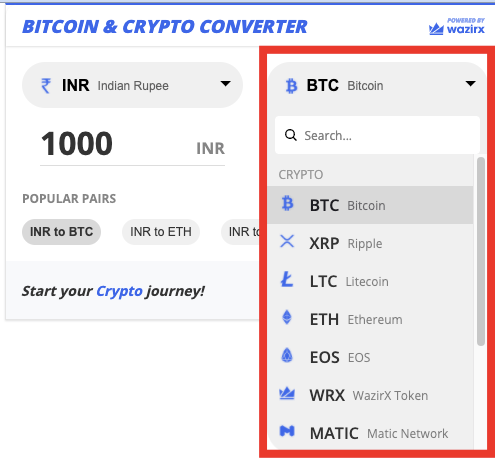 Step 4: The results are populated within a fraction of a second!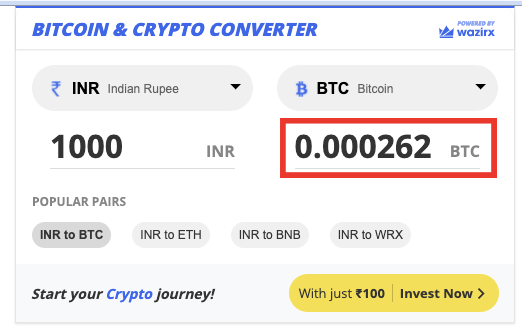 Our aim is to help our investors and the crypto community grow. You can make well-informed decisions about your crypto investments in 3 simple steps:
Check the past performance of your desired crypto – here.
Calculate the Return on Investment (ROI) if you invest in crypto – here.
Convert your fiat currency into crypto and check the value – here.
Happy Investing!
Disclaimer: Cryptocurrency is not a legal tender and is currently unregulated. Kindly ensure that you undertake sufficient risk assessment when trading cryptocurrencies as they are often subject to high price volatility. The information provided in this section doesn't represent any investment advice or WazirX's official position. WazirX reserves the right in its sole discretion to amend or change this blog post at any time and for any reasons without prior notice.