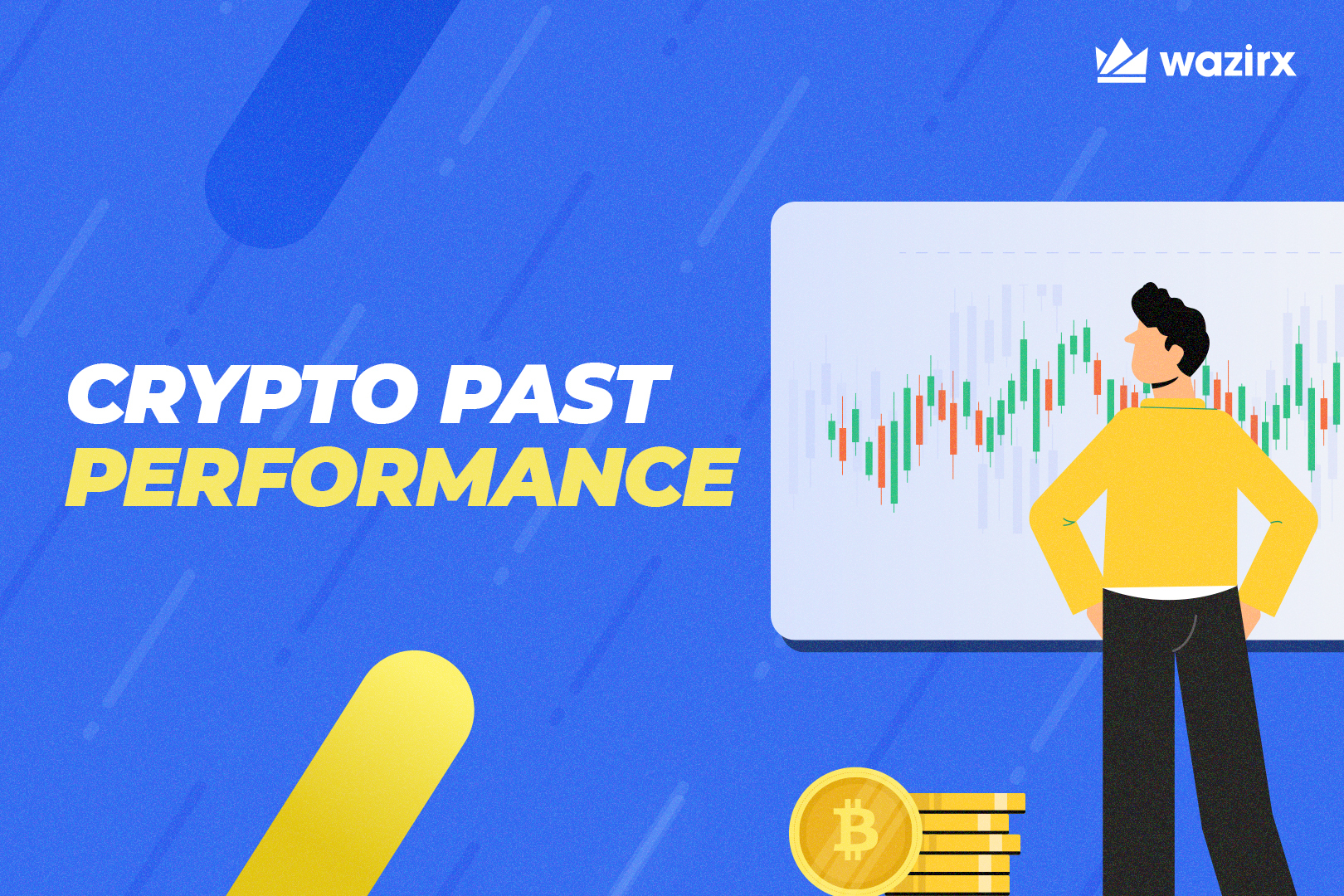 This article is available in the following languages:
Have you wondered? – If you had invested in BTC or ETH 5 years ago, what would be its value today? On the other hand, how much would you have gained or lost if you had invested the same amount in Gold or Nifty stocks or Fixed Deposits instead? If you have thought about this even once, you are at the right place (and if you haven't, you should check this page out – you will definitely be surprised!).
₹10,000 invested in BTC, 1 year back would have given you 287.48% absolute returns today! However, the same ₹10,000 in Fixed Deposits would have given you a maximum of 8-10% return!
Cryptos are emerging as a new asset class. More and more folks around the globe are considering adding crypto to their portfolio. HODLERS have seen phenomenal growth. However, for noobs, it's important to do thorough research before they dive in.
While return on investment is a commonly used metric to measure the performance of an asset (now even crypto), the past track record should be considered as well. After studying past trends and markets, a prospective investor can decide the profitability and make informed decisions based on the feasible risk appetite.
Understanding this need of the hour, we at WazirX have launched a Crypto/Bitcoin Past Performance Calculator.
Try it here today!
With the Crypto/Bitcoin Past Performance Calculator, you can:
View the returns of your selected crypto has yielded in the past,
Compare the returns with that of Gold, Nifty and Fixed assets,
Analyze your investment decision based on the absolute return automatically calculated.
How to use the Crypto & Bitcoin Past Performance Calculator?
Step 1: On the calculator, select your preferred crypto.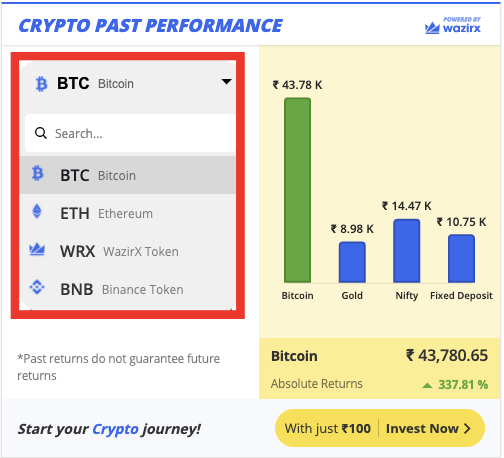 Step 2: Enter the investment amount you could have made.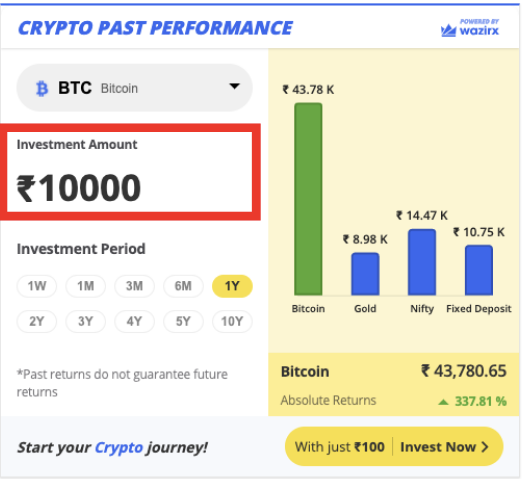 Step 3: Select a time frame (the period for which the investment could have been made in the past).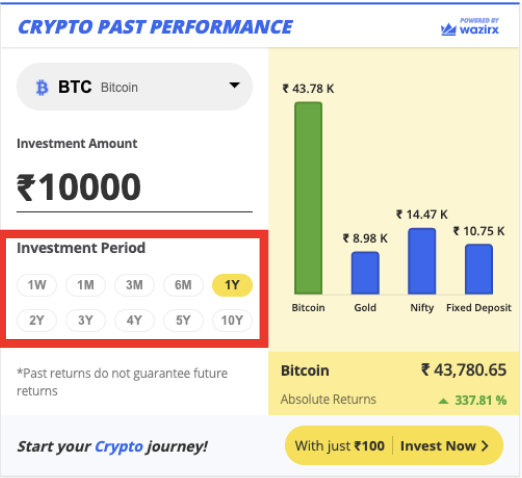 Step 4: View the returns crypto would have earned while compared to the return of Gold, Nifty stocks, or Fixed deposits.
Please note: Past returns do not guarantee future returns.
Investment is a big decision. Yes! You can start your crypto journey with ₹100 on WazirX, but we want our investors to make informed decisions. We hope this past performance calculator will help you.
You can also try our Crypto/Bitcoin ROI calculator and evaluate your potential future crypto returns as the next step. Happy Investing!
Disclaimer: Cryptocurrency is not a legal tender and is currently unregulated. Kindly ensure that you undertake sufficient risk assessment when trading cryptocurrencies as they are often subject to high price volatility. The information provided in this section doesn't represent any investment advice or WazirX's official position. WazirX reserves the right in its sole discretion to amend or change this blog post at any time and for any reasons without prior notice.